10 Great Movies Coming To Netflix In July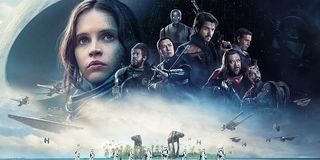 Netflix may be taking some of your favorites away in July, but at the same time, they do seem to be bringing in a lot of movies. And after seeing the entire list, there are some pretty big blockbusters setting sail for a night of living room entertainment. But you want the good stuff, don't you? The best of the best, the cream of the crop and the top of the shelf movies. Well, we have them for you right here. So take a look at the best films coming to Netflix in July, and reshuffle your queue accordingly.
Rogue One: A Star Wars Story
Having a Star Wars movie available on Netflix is something that has been a dream of movie fans since the service debuted. Now thanks to that lucrative deal Disney made with the streaming giant not so long ago, that dream is about to come true. With Rogue One: A Star Wars Story heading to Netflix next month, the Force can be with you in your living room without a cable subscription! Here's hoping the rest of the line-up won't be too far behind, as it'll make catching up before Star Wars: The Last Jedi all the easier. But in the meantime, feel free to keep watching that one particular hallway scene on a loop. You've earned it.
Titanic
It's easy to bag on Titanic, considering it's not only 20 years old, but it's a cultural icon of the late '90s that's always ripe for the riffing. And yet, you really can't knock the fact that James Cameron's ship of dreams still manages to be a solid movie. Even the much maligned romantic storyline has actually softened the hearts of many over time, and how could it not? Leonardo DiCaprio and Kate Winslet landed on the map with this film, and if their chemistry doesn't have your heart, the technical mastery and thrills of the ship's eventual sinking will. Mock the film if you must, but don't pretend that the ship breaking apart doesn't impress you every damned time.
ET The Extra-Terrestrial
It's healthy to cry, and we as humans don't give ourselves enough time to do so. Thankfully, movies are always on the ready to help us keep in touch with human emotions, and Steven Spielberg's ET: the Extra-Terrestrial is one of the most landmark tearjerkers known to humanity. The modern blockbuster, as well as the home-video market, both came to be what they are today thanks to the popularity of this '80s sci-fi epic, which solidified Spielberg as a stone cold hit-maker with a heart. If your kids or friends haven't seen it, there's one less excuse for them to use now.
Police Academy
With the Key and Peele produced reboot in the works, it seems like a good time to remind the world that yes, the Police Academy films actually exist. After eight films of varying quality, this once hot franchise seems to have a healthy coat of dust on its cover, and Netflix is about to change that. So far, only the first film is going to be coming to the streaming service, and that's probably for the best. If you've ever come across someone randomly shouting, "Mahoney!" into the night, you'll finally realize just why they find it so funny.
Punch-Drunk Love
With the recent announcement of Daniel Day Lewis' retirement, the world will need a new actor to pair with Paul Thomas Anderson for his future masterworks. Might we recommend that Adam Sandler perhaps spend some more time with Mr. Anderson? You may think we're crazy if you haven't seen Punch-Drunk Love, but if you've been party to the revelation that is Sandler's Barry Egan, you'd probably have our backs. In one of his most experimental performances of his career, the stereotypical funny man does a hell of a job helping tell the story of a man, a woman and the copious amounts of pudding that stand between them and their happiness.
The Land Before Time
Back to the subject of crying for a moment. The Land Before Time has to be one of the most depressing first acts of a kid's film since Bambi. And yet, the film isn't a complete rip-off of the Walt Disney classic it's easily compared to. In fact, director Don Bluth went harder in the paint with his act of maternal sacrifice, as it really hits your heartstrings with the final moments between Littlefoot and his mom. While the rest of the film is a stellar road adventure with dinosaur friends trying to survive in the world, that one moment really ties the rest of the film together as an experience of hope in the face of ever present danger. It'll make you wish Don Bluth were still making movies.
Best In Show
Christopher Guest films are a mixed bag. For every Waiting for Guffman there's a For Your Consideration. What can we say, improv isn't always pretty. Best In Show is one of those movies that actually makes improv work, as it takes the supposedly trivial and drama-less topic of dog shows, and injects it with the Guest brand of awkward competition and passive aggression. It works just as well as you'd hope, as the usual gang of misfits, including Parker Posey, Eugene Levy and Jane Lynch, duel to see who's the head of the pack.
The Void
Throughout the early months of 2017, one movie has been building buzz on the lips of indie horror fans: The Void. A big and bloody love letter to John Carpenter films, particularly The Thing, the film takes a deep dive into the darkness of body horror, evil cults and trying to stay alive until the morning. While the film has been making the rounds through VOD and strong word of mouth, it looks like The Void is about to blow up on Netflix. If you're a true horror fan, you'll want to catch this fast and freaky funhouse of horror, and make sure you dim the lights beforehand.
Matchstick Men
It's not often that you get to see Ridley Scott direct a comedy, despite what the Hollywood Foreign Press Association might have thought about The Martian. But Matchstick Men is one of those reminders of just why Scott excels with a good script and witty cast. With Sam Rockwell, Alison Lohman and Nicolas Cage heading the cast of this often forgotten crime caper, it's one of the director's better films in his post-Gladiator canon. Not to mention that it gives us some prime Nic Cage freakouts and chuckles, which is something we should aspire to enjoy a little more in our lives.
Delicatessen
While most people regard Jean-Pierre Jeunet as the man who delivered Alien Resurrection into theaters, the man's better works outweigh the flawed, but interesting film he made to cap off the Alien franchise. A good example is Jeunet's first film, Delicatessen, in which a not-so-bright future Paris is the center-point of some meaty goings on. A dark comedy that pits vegetarians against a meat baron all in the name of love, Delicatessen will show you just how fantastic Jeunet's work can be when he's not bound by a studio.
Your Daily Blend of Entertainment News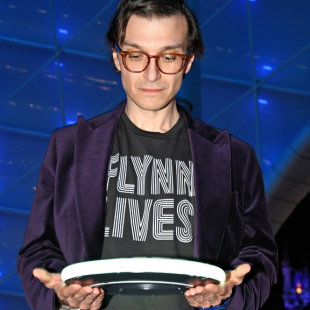 Senior Movies Contributor
CinemaBlend's James Bond (expert). Also versed in Large Scale Aggressors, time travel, and Guillermo del Toro. He fights for The User.