Famed Producer Joel Silver And Silver Pictures Sued After Employee's Death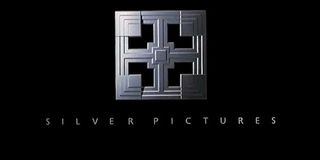 An unsolved mystery set against the backdrop of a tropical celebrity honeymoon may sound like something out of a big screen thriller, but the tragedy was all too real when, in August of 2015, 28 year-old Carmel Musgrove, personal assistant to Joel Silver, lost her life during a two-week work trip to Bora Bora. Now, Musgrove's estate has filed lawsuit against not only the producer, but his personal chef Martin Herold, and his production company, Silver Pictures.
Carmel Musgrove had been missing for less than a day when her body was found, drowned in a lagoon, in the early hours of August 20, 2015. Estimating a time of death around 1 p.m. the previous day, French authorities officially blamed five factors in the cause of Musgrove's death: alcohol, cocaine, fatigue, heat stroke and inclement weather during a solitary swim.
Having flown to Bora Bora at the beginning of the month, Carmel Musgrove was working during Jennifer Aniston and Justin Theroux's honeymoon celebration. On August 18, she participated in an all-day fishing trip with Joel Silver and others that was responsible, according to the French report, for her heat stroke. It was after her work duties had concluded that day that, she met with Martin Herold, which whom the suit alleges she was in a sexual relationship. The pair did not sleep together that night, however, and Musgrove returned to her own bungalow shortly after 11pm. Then, at midnight, she e-mailed Herold the message, "Xxx," and requested that the hotel bring her matches. The matches arrived at her room within the next 30 minutes and that was the last time that anyone saw Musgrove alive. There were no signs of a forced entry into her room, nor were there any unusual marks found on her body to indicate foul play.
Between shortly after midnight and Carmel Musgrove's time of death the following day, there are several alleged inconsistencies detailed in the lawsuit. For instance, Musgrove's bed was found still made the next day, indicating that she did not sleep in her room that night. An e-mail was nevertheless sent by Musgrove at 7 a.m. on August 19 and a wet bathing suit was found in her hotel room. The lawsuit directly questions why Musgrove would go for a late night swim only to return to her room to then take another swim sometime after 7 a.m. in the nude.
The lawsuit also delivers a number of speculative allegations, including the suspicion that Martin Herold may have reunited with Carmel Musgrove following her e-mail message. He himself e-mailed her at 6:03 p.m. the following day (seven hours before her body was recovered) asking if she needed anything. It was around then that Musgrove's disappearance had started to garner notice.
While Joel Silver testified that he was unaware of any drug use between Martin Herold and Carmel Musgrove, Herold did admit that he himself purchased a gram of cocaine while in Bora, Bora. The suit, however, alleges that a greater quantity may have been acquired.
The lawsuit, which Deadline says was filed in Los Angeles Superior Court last Friday, alleges that the defendants are responsible for four of the five factors said to contribute to Carmel Musgrove's death and, in return, compensatory damages are being sought. Regardless of how the court moves from here, though, the full details surrounding the tragic death of Carmel Musgrove may never fully come to light.