Minecraft Movie: Everything We Know So Far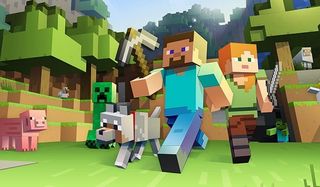 Video game movies haven't had the best history, but that hasn't stopped Warner Bros. from pursuing the prospect of a full blown Minecraft movie. While it's not a new idea to adapt an open world video game into a film, it's certainly a project that is a hot prospect, as Minecraft continues to be a popular franchise, with the game proper, its spin-offs, and other media keeping the name in the news. But, ultimately, the longer the project waits, the smaller its chances of success will be.
Which is why it's a good time to look over just where the Minecraft movie sits in terms of its production, as well as who's involved. While the project is in the somewhat early phases of existence, there's still a good amount of information that shows where the Minecraft movie has been, and where it intends to go. So, keep in mind as you read this guide that the information inside is subject to change. That having been said, it's time to see what we know, so far, about the Minecraft movie.
When Will The Minecraft Movie Be Released?
After a couple of years of development and setbacks, the Minecraft movie received the release date of May 24, 2019. Should the movie keep this release date, it is the pinnacle of the summer movie season season for that year. However, it's because of that fact that we think this date will likely change, as the follow-up to Avengers: Infinity War is set to open that day as well. While it's possible that the last scheduled Avengers movie might shift its release date as well, it feels like the Minecraft movie would be the first one to blink, as it'll need a huge advantage against such a titan. If Warner Bros. could shift the film's release to an August slot that same year, it would lessen the competition, as the studio not only has an "event picture" slot penciled in for that month, but the only clearly defined competition is The Spongebob Movie.
What Will Minecraft Be Rated?
Minecraft the game is rated Everyone 10+ (E10+), which is basically the Entertainment Software Ratings Board's equivalent of a PG rating. While the online interactions and user made boards are not rated by such standards, the base game is parked at that rating. On this basis alone, it's a good assumption that the Minecraft movie will be rated PG, with exciting adventure and peril present, but no realistic stakes or blood of any kind spilled. While it's way too early to say this with absolute certainty, a G or a PG would be the only real ratings for a Minecraft film, and the PG is the more likely candidate.
Will The Minecraft Movie Be Live Action Or Animated?
Current reporting seems to be assuming that the Minecraft movie is going to be a live action project, with an eye towards a 3D / IMAX theatrical release. Should this continue to be the truth, this would make it particularly interesting to see how the project would handle the unique visual style that the video game possesses. It could be done though, as CGI technology could be used to turn the cast of Minecraft into pixelated forms of their normal appearances. However, should the project be confirmed as a CGI Animated project in the first place, it would be uber-easy for Minecraft to become the visual spectacle it was born to be. Both opportunities seem cool, but we're kind of hoping live-action wins out, as it'd add an extra dimension of weird to the Minecraft film adaptation.
The Director
The Minecraft project is currently under the directing eye of It's Always Sunny in Philadelphia co-creator / actor Rob McElhenny. Aside from directing and writing credits on It's Always Sunny, the Minecraft movie is McElhenny's first motion picture directing job. Previously attached to the film's director's chair was Night At The Museum franchise director Shawn Levy. Unfortunately, Levy left the project, due to creative differences that had derailed his previous approach to Minecraft's material. But with Rob McElhenny's hiring, the project got back on track, and kept itself alive to the satisfaction of all involved. While this is his first theatrical feature, McElhenny's TV background should help keep him on a tight schedule, with his experience on It's Always Sunny in Philadelphia helping keep the humor just as streamlined.
The Writer
As of this moment, writer Jason Fuchs is the current scribe on tap for the scripting duties of the Minecraft movie, with director Rob McElhenny listed as a co-writer in the film's official IMDB entry. Currently, Fuchs' biggest credits on his writing resume are working on the screenplays for Ice Age: Continental Drift and Wonder Woman, though his name is also attached to a film Warner Bros. wishes they could forget about: Joe Wright's Pan. McElhenny, on the other hand, has most of his writing credits on episodes of It's Always Sunny In Philadelphia, as well as some other one-off TV projects. This new draft comes after a previous version of Minecraft's movie was written by Prometheus and Doctor Strange writer Jon Spaihts. Both Spaihts and his successor have had experience with tentpoles, and in the case of Jason Fuchs, his experience with family comedy compliments Rob McElhenny's experience with adult oriented laughter.
Why It's Taken So Long For A Minecraft Movie To Happen
Believe it or not, the Minecraft movie has been in the works for about three years, an announcement that came after a leak had spoiled the surprise in early 2014. Unfortunately, as we previously stated, the talent involved in the film's creation has had some stumbling blocks in their creative processes. The largest stumbling block occurred when previous director Shawn Levy and developer Mojang butt heads on what they wanted the film to be about. In particular, Levy's approach came after having initial difficulties "cracking the story" of a Minecraft film, which only drew out the process even further. Ultimately, the parties involved couldn't agree on the film's story because, while Mojang wasn't sure how they wanted to proceed, they were definitive that Shawn Levy's pitch didn't work.
What Will The Minecraft Movie Be About?
The most valuable asset that Minecraft has working in its favor is exactly what marks why it's so difficult to make it into a film: it's an open ended game without a static narrative. As the game is an open-world sandbox adventure tale, there's more of an importance placed on the elements that the player can use to create their own Minecraft world. There's a lot of different plots that could happen, and the much like The LEGO Movie, the sky's the limit. Though that's not to say a traditional narrative approach won't work, as the initial Shawn Levy concept was all about crossing the Minecraft world with something akin to The Goonies. However, that approach was rejected by Mojang, and as such, there's no definitive story to Minecraft that we know about at this time. Though we do have an idea of just what might lie ahead, in terms of the story's development.
Who Will Be In The Minecraft Movie?
The cast of the Minecraft movie is, as of this moment, mostly unannounced. However, there is one cast member that is pretty much confirmed after an interview with IGN: Despicable Me 3's Steve Carell. A father to a Minecraft fan himself, Carell has had experience with the world of the popular video game, and seems genuinely excited to be taking on the project. This makes Steve Carell's casting a promising cornerstone to the proceedings that Minecraft is going through in its push to the big screen. With Rob McElhenny directing, and Carell as a lead, it feels like this film will be a magnet for top notch comedic talent, whether or not the film ends up being a live action or animated project. Though if McElhenny can find a way to bring in some of his It's Always Sunny in Philadelphia cast mates into the mix, it'd be all the more rewarding.
What Sort Of Story Could The Minecraft Movie Tell?
Ask anyone who's even merely heard of Minecraft, and they can tell you that the story possibilities are endless. The idea of a Minecraft film could inspire anything from a fish out of water story on either side of the game playing window, to a straight up animated adventure / comedy inside of the world of the Minecraft platform itself. But with endless ideas comes a need to weed out just which idea is the right one, and that's something that Rob McElhenny will have to do alongside writer Jason Fuchs. While there's undoubtedly a story in place (otherwise how would they have cast Steve Carell?) the details on what exactly that story is are under wraps. Though our guess is the comedy / adventure route will be the most likely path to success for Minecraft's feature film incarnation, as the project basically lends itself to an adventurous romp with a hearty sense of humor.
Minecraft: Story Mode
A funny story about the open ended plotline of Minecraft: the film version will not be the first time someone's tried to tie a story to the game. Through the lens of the respected folks at Telltale Games, the franchise spun off an entire series of adventure themed / narrative driven games entitled Minecraft: Story Mode. With two seasons under its belt, the series sees the lead character of Jesse going on quests with fellow citizens of his or her world, across various dimensions and lands. Telltale's series has just recently started its second season, and if the film needs something to draw inspiration from during the re-write phase, elements of Minecraft: Story Mode wouldn't be the worst place to start. Considering the game is presumably an official Mojang-approved piece of narrative fiction, a Minecraft film could borrow pieces of the lore from Minecraft: Story Mode. This would mean that the film could possibly exist as a spin-off / potential crossover for the story told in that video game, which would in turn expand the Minecraft narrative universe in a big way.
Your Daily Blend of Entertainment News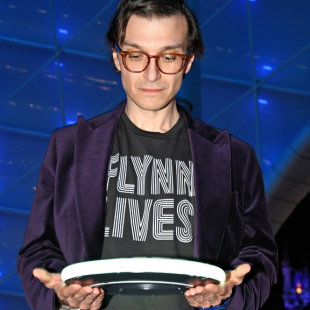 Senior Movies Contributor
CinemaBlend's James Bond (expert). Also versed in Large Scale Aggressors, time travel, and Guillermo del Toro. He fights for The User.