Orange Is The New Black: What The Cast Members Are Doing Next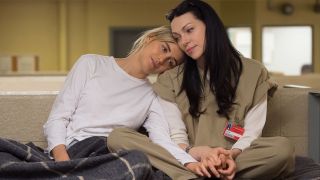 (Image credit: Netflix)
In the summer of 2019, Orange is the New Black locked the gates for good. The Netflix series was one of the first original dramas from the streaming service, and it lasted a full seven seasons before calling it quits.
A talent-oozing ensemble served as Orange Is the New Black's core cast, and everyone involved did some tremendous work throughout the much-discussed streaming series' run. But OINTB has been over for a few years now, and the cast has already done so much since the show's end. Today, we're going to take a look and see what the Orange is the New Black cast has been up to since the series came to a close.
Taylor Schilling (Piper Chapman)
As Piper Chapman, Taylor Schilling was Orange is the New Black's central protagonist, serving as a fictionalized version of the real-world Chapman, who wrote the book the show is based on. Towards the beginning of the series, Piper is shown as being something of an innocent in this prison-based series, but her darker and more sanctimonious side came out as seasons went by.
The Emmy-nominated Taylor Schilling showed up in a few new movies while the show was still on air – The Prodigy, Family, and Greg Kinnear's Phil. She's also gotten back into television, with a leading role in Dear Edward on Apple TV+, as well as a main role on the Pam & Tommy cast on Hulu. She also has had a role on The Bite and Pantheon.
Laura Prepon (Alex Vause)
As the snarky and emotionally guarded Alex Vause, who eventually reconnects with her former lover Piper and becomes her "prison wife," Laura Prepon played a key role throughout Orange is the New Black. Originally best known for her long-running role in That '70s Show, Orange is the New Black allowed the actress to avoid being typecast with a role that played to her strengths while also showcasing more of her dramatic range.
Outside of her work on the Netflix dramedy, where she also served as a director for a few episodes, Prepon shares updates about her life on Instagram. However, she did have a recent role where she reprised her character, Donna, in the spinoff of That '70s Show, called That '90s Show.
Kate Mulgrew (Galina "Red" Reznikov)
As Galina Reznikov, better known as "Red," Kate Mulgrew played a prominent role throughout Orange is the New Black's run. Particularly in the first few seasons of the show, Red was an authoritative figure among the inmates, understandably as the leader of Red's Family, though she gained emotional layers in later years.
A veteran actress of the big and small screen, Kate Mulgrew has continued to take on new roles after the end of Orange is the New Black. With television shows, she's appeared in many different genres, including The First Lady, Infinity Train, and The Man Who Fell To Earth. Besides that, she was also a part of the stage production of The Half-Man of Marie Curie in November 2019. Coming up, she's going to be in a new miniseries called Sinking Spring.
Uzo Aduba (Suzanne "Crazy Eyes" Warren)
As Orange is the New Black's Suzanne Warren, better known as "Crazy Eyes," Uzo Aduba gave steadily phenomenal performances. Suzanne was known for being overly attached to inmates, to the point where other prisoners wouldn't want to interact with her. Piper learned this quite clearly in Season 1 when Suzanne wanted her to be her prison wife.
A veteran of the stage and screen, Uzo Abuba continues to act in a number of high-profile projects. She played the lead role in Miss Virginia in 2019, and she's also appeared in films such as Really Love, National Champions, and the Pixar film, Lightyear. In terms of television, she's had roles in Animal, Scientist, and was the lead actress in the fourth season of In Treatment. Coming up, she'll be in two new TV series', one called Painkiller and the other called The Resident.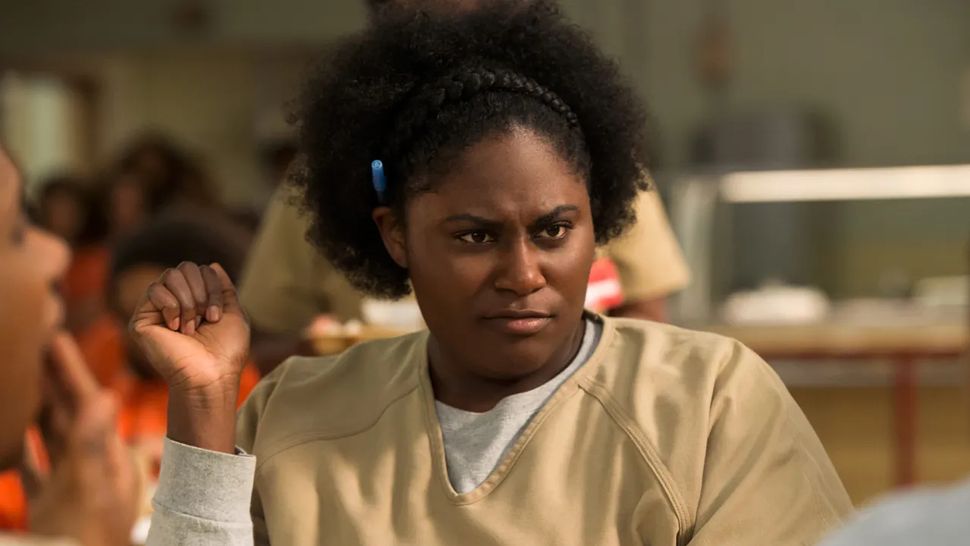 Danielle Brooks (Tasha "Taystee" Jefferson)
As Tasha Jefferson, more affectionately known as Taystee, Danielle Brooks worked her way up to being what is considered the secondary protagonists on the long-running Orange is the New Black. Her role evolves as much as any in the series, if not more so.
Since the show wrapped up in the summer of 2019, Danielle Brooks has appeared in a variety of movies and television shows. With movies, she had a role in Eat Wheaties!, but has appeared in many other television shows, such as Peacemaker on Max, original show, Karma's World, and was also the host of Instant Dream Home. Coming up, she is also set to have a main role in the 2023 adaptation of The Color Purple.
Dascha Polanco (Dayanara Diaz)
As Dayanara Diaz, Dascha Polanco played a key role throughout Orange is the New Black. In particular, she became one of the more antagonistic characters for Season 7 once everything started going to hell.
Dascha Polanco continues to keep busy with a variety of films and shows since 2019. She appeared in both Netflix's acclaimed series Russian Doll (which we'll talk about again in just a moment) and When They See Us. Additionally, Polanco had a role in Martin Scorsese's latest picture, The Irishman, which is another Netflix title that was released in 2019. Since then, she's appeared in the musical movie adaptation In The Heights, and the films A Little Prayer and Samaritan. Polanco was also a part of the television show Poker Face on Peacock, and had a guest role in the Paramount+ original series, Evil.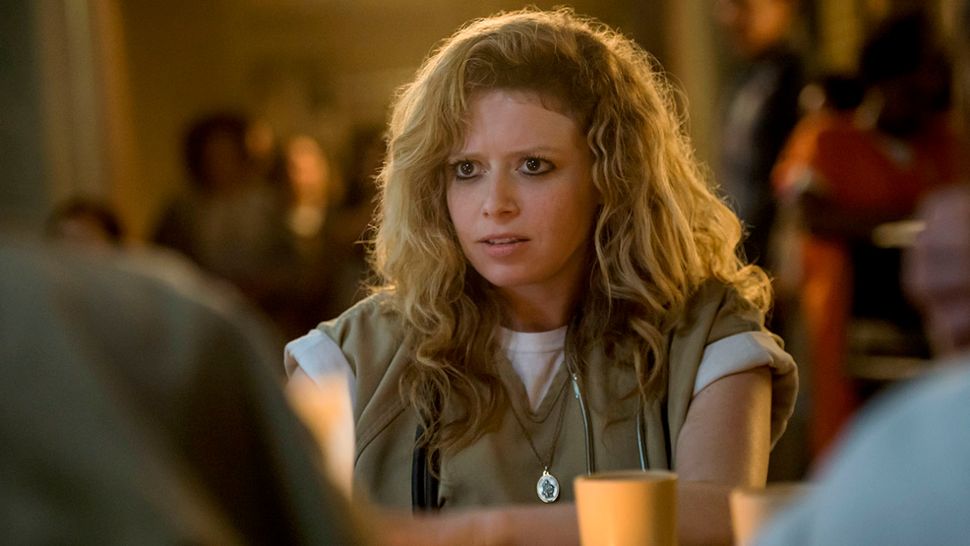 Natasha Lyonne (Nicole "Nicky" Nichols)
As Nicole "Nicky" Nichols, Natasha Lyonne was known for her sarcastic humor, as well as her wise and grounded mentality. While she first became known for her roles in Slums of Beverly Hills and American Pie, Orange is the New Black was for some a much-welcomed return to the spotlight for Lyonne, though she did take a hiatus away from the Netflix drama.
Thankfully, Natasha Lyonne continues to make a name for herself. Just shortly before Orange is the New Black's final season premiered on the streaming service, she starred in and co-wrote the excellent do-over dramedy Russian Doll, which also streamed on Netflix, and then had a second season in 2022. And in 2023, she starred in her own series on Peacock, titled Poker Face, which garnered critical acclaim. With movies, she played a small part in Brad Pitt's Ad Astra, as well as parts in The United States vs. Billie Holiday, Irresistible, and DC League of Super-Pets.
Selenis Leyva (Gloria Mendoza)
Orange is the New Black's Gloria Mendoza stayed a main character throughout the show's run, thanks in large part to solid performances from star Selenis Leyva. As an established actress who has proven herself on the big and small screen several times over, Selenis Leyva continues to find work in a number of exciting projects.
More specifically, since the end of Orange is the New Black, Leyva has mainly stuck to television, although she did have a role in Creed III in 2023. She appeared on Law & Order: Special Victims Unit in 2019, and also lent her voice to Disney's DuckTales. She also had a main role on the Disney+ original series, Diary of a Female President, as well as a guest role on the Max original show, Our Flag Means Death. Currently in 2023, she has a main role on Lopez vs. Lopez.
Laverne Cox (Sophia Burset)
As Sophia Burset, Laverne Cox made a name for herself through her work in Orange is the New Black. Ever since her early appearances in season one, Laverne Cox has continued to build her career through the exceptional acclaim of her work in the show. The Emmy-nominated actress has become a producer, celebrity spokesperson and more in the following years, both within the transgender community and beyond, and she continues to remain busy in her personal life.
Since Orange is the New Black has come to an end, Laverne Cox appeared in the films Promising Young Women, Bad Hair, and Jolt. With television, she had a main role in the Inventing Anna cast, as well as several guest roles in shows such as The Blacklist, Curb Your Enthusiasm and more. Coming up, Cox is set to appear in a new movie called The Uglies on Netflix, and a new series titled Clean Slate.
There were a lot of talented people involved with the popular series. Orange is the New Black was a very well-acclaimed television show, and it is apparent that the people involved in the show's continued success are continuing to branch out and join other great roles in both movies and television. All seven seasons are currently available to stream on Netflix right now.
Your Daily Blend of Entertainment News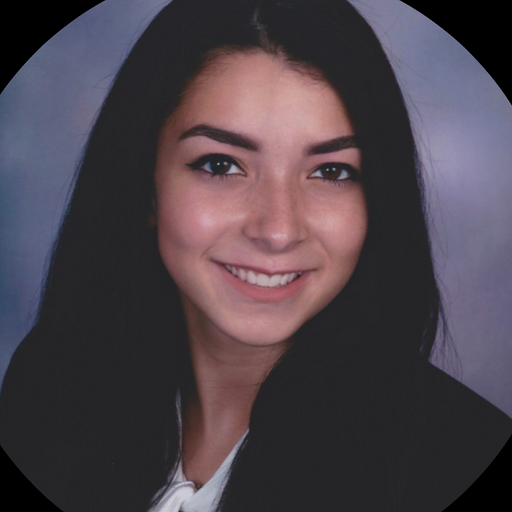 Big nerd and lover of Game of Thrones/A Song of Ice and Fire. Will forever hate season eight. Superhero and horror geek. And please don't debate me on The Last of Us 2, it was amazing!