9 Awesome Movies You Need To Watch Before They Leave Netflix In October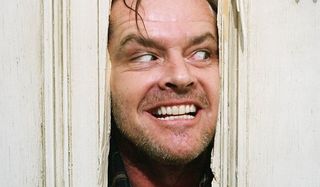 October is an exciting time to be a Netflix subscriber, as quite a few top notch titles are coming online in the streaming library. However, that also means that the usual purge of some other titles you've been meaning to watch for some time is at hand. We can't blame you, as there are some movies on this list we'd love to revisit before they fly away, and that window is now narrowing down with each final day of September.
With that in mind, let's take a look at our list of must see titles, which will disappear in those early days of fall.
Patton
General George Patton, aka Old Blood and Guts, got the biopic he deserved with Patton, and in that film he got the actor he deserved (George C. Scott) portraying his historic role on the battlefields of World War II. Whether the film is a little sensationalized, that's up for debate. But whether the film is a classic or not is not a discussion that can be had, as it's as bombastic as it is captivating. Not to mention, that opening speech still goes down as one of the best openings to a film ever. Try turning it off after the first 10 minutes, we dare you.
The Shining
Adaptations will always have their share of detractors, as well as supporters. Stephen King adaptations are perhaps one of the most infamous examples of such views on film. Take The Shining's feature film version, crafted from the mind of director Stanley Kubrick. Movie fans, and even some fans of the book, love the visceral experience that Kubrick generated out of the King novel, even if it tends to eschew the more human component of the film to deliver a cracking ghost story. Other fans more loyal to the book, and even Stephen King himself, despise this film for doing just that. Don't miss out on your chance to watch for yourself, and weigh in on said controversy.
Titanic
When your film is a cultural touchstone, it always seems to be able to attract a new audience. Titanic is one of those movies that does just that, as 20 years in the seas of our memories, the film still pops up every now and then to make us laugh or make us smile. Not to mention, James Cameron created the ultimate mash-up of historical drama and class-based romance that has stayed vital to film history, as this clash of genres was an award winning success and a commercial juggernaut. It's a standard some films still hold themselves to, and it's here for only a little longer on Netflix's streaming library. So much for never letting go.
Mulholland Drive
David Lynch is one of those guys that you either get, or you don't. So naturally, Mulholland Drive is a child that takes after its father, as its narrative operates on that same vaporous cloud that all of Lynch's work stands on in its logic. Originally meant to be a TV show, the film stars Naomi Watts as an actress who becomes involved in happenings that are hard to describe out of context, but still pack a punch as only David Lynch's finest works can. If you're hungry for some more Twin Peaks style action, then take this into consideration: that TV show this film was supposed to launch was a spin-off centered around Audrey Horne.
Hellboy
Yeah, there's a Hellboy reboot coming down the road real soon, and while we're excited to see a hard R revamp of our favorite demon's adventures, we're still going to miss what could have been in the original franchise. If you're not so sure what we're talking about, or if you've never seen the Guillermo del Toro films starring Ron Perlman, then you're in luck. The first film in that duology is leaving Netflix soon, which gives you all the incentive you need to enjoy a slice of comic book heaven, through the adventures of the BPRD, and the creative vision of Uncle Guillermo. And if you think this movie's exciting, just wait until you get to Hellboy II: The Golden Army.
Happy Feet
You might have seen Happy Feet and barely remember doing so. That's ok, it's been a good decade or so since the film has been out, and it's something most people wrote off as mere children's entertainment. However, here's something you should keep in mind when considering whether or not to revisit Happy Feet: the same man that brought you these dancing penguins, director George Miller, is also the man who gave you the high octane thrills of Mad Max: Fury Road, as well as the rest of that historic saga's action packed entries. So yeah... try watching Happy Feet, or even the Babe movies, the same way again.
Million Dollar Baby
For a man who made his acting career playing the bad ass with a pistol and a death squint, Clint Eastwood sure knows how to tell a personality driven story. The Best Picture winner of 2005 is only further proof of that claim, as Million Dollar Baby is a drama centered around Hilary Swank's titular boxer and her quest to the top. It's a movie that's also been somewhat forgotten, despite taking home top honors in it class, which is totally undeserved. If you want a good boxing movie, watch Million Dollar Baby, but prepare to experience some feelings you probably don't expect to surface while watching such a film.
Barton Fink
The Coen Brothers are what some would call "strange birds," which is fine by us, because their trademark brand of strange has given us some of the most memorable films in the past couple of decades. One such film is a classic in their canon, the John Turturro-led Barton Fink. With a healthy dose of dark humor, and intense drama (which borders on horror at times), it's one of those earlier works that helped land the Coens on the right track, but sometimes gets overshadowed by The Big Lebowski. This flick would make a perfect double feature, as Turturro and co-star John Goodman's performances in both films are some of the brightest work in their entire run with the Coens. Just remember to check into this one with an open mind.
Kagemusha
If you want to thank someone for ensuring that Akira Kurosawa's Kagemusha even had the chance to exist, there's two people you have to write that note out to: George Lucas and Francis Ford Coppola. When Kurosawa faced a budget crisis that would have killed his films' production dead in its tracks, these two filmmakers used their still strong clout in Hollywood to get 20th Century Fox to fill in the gaps. A story of deception, in the name of preservation, Kagemusha is considered one of the greats of the 1980's, and a beloved work of Kurosawa's canon. And if a couple of fanboys didn't step in, it would have never happened.
CinemaBlend's James Bond (expert). Also versed in Large Scale Aggressors, time travel, and Guillermo del Toro. He fights for The User.