Hellboy: Everything We Know About The Reboot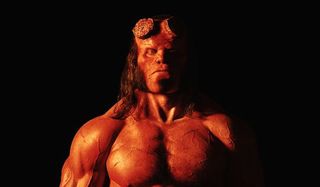 DC and Marvel (be it Marvel Studios or projects from 20th Century Fox and Sony) have cornered the superhero movie market, but every now and then there's a project that hails from another company to impress audiences. Last decade, Hellboy left his mark in the earlier years of the comic book movie boom across two movies under the creative vision of Guillermo del Toro, and now the Dark Horse comics character is finally returning to the big screen for a new generation. Like any self-respecting reboot, this new movie is expected to tackle Hellboy much differently compared to its predecessors, and depending on how well it does critically and commercially, it could potentially launch a new series of films. With less than a week to go until Hellboy's release, here's everything we know about it so far.
What Have We Seen From Hellboy?
Luckily, we've had a good look at the action from Hellboy for several months now, including the above red-band trailer which shows off some of the reasons why the film was gifted with an R-rating. The new movie is certainly going for broke when it comes to language and violence, but it still seems to have a focus on humor, which seems to be used to break up the bloody destruction audiences will be in for when they head to theaters.
When Is Hellboy's Release Date?
Rather than face off against other major motion pictures in the summer season or even take its chances in the fall, Hellboy has set up shop in a month that has not been the typical destination for a comic book movie. Hellboy was originally scheduled to be released on January 11, 2019, which would have had it opening a week before M. Night Shyamalan's Glass, which served as a sequel to both 2000's Unbreakable and 2016's Split. And, while a battle between Hellboy and Glass would have been fun to watch, especially considering how well the latter film ended up doing, Hellboy later settled on a spring release date of April 12. But, this has turned out to be its own potential issue.
The week prior to the debut of Hellboy has already seen Shazam! open pretty big and with lots of critical and audience love. So, Hellboy is going to have to fight against that tide on opening weekend, and then battle the big guns a couple of weekends later when what might end up being the biggest movie of all time opens: Avengers: Endgame. Can Hellboy make its mark on the box office? We'll seen soon enough.
What Is Hellboy's Rating?
Technically, Hellboy wasn't officially rated by the MPAA until just a few weeks before it opened, as is standard, but the goal was always for the new movie to rest comfortably in R-rated territory, and it has hit that goal. According to Mike Mignola, the man who created Hellboy, the reason for wanting an R-rating from the jump wasn't because the reboot would necessarily be more violent than the Guillermo del Toro-helmed ones, but because it allows for more creative freedom. Rather than go the fantastical route that its predecessors went, Hellboy wanted to have more of a horror twist, meaning it should feel like a darker movie. With Hellboy gaining that R rating because of "strong bloody violence and gore throughout, and language," according to the MPAA, it sounds like this is a comic book movie that you shouldn't bring the kiddies to see.
The Director
Inheriting the reins left behind by Guillermo del Toro is Neil Marshall, a man who has experience directing both horror and action-packed tales. His movie-making resume includes Dog Soldiers and The Descent, while in the television realm, he's directed on Game of Thrones (one of his episodes earned him an Emmy nomination), Black Sails, Constantine, Hannibal, Timeless and Westworld. He is also an executive producer on Netflix' Lost in Space reboot series. Hellboy is unquestionably Marshall's biggest cinematic endeavor yet, but given his past horror work and how much more intense this reboot will be compared to its predecessors, ideally he's just the right kind of creative mind to bring a fresh perspective to this property. It wouldn't have been wise to hire someone too similar to del Toro, and if all goes well, Marshall will do a good job ensuring that his Hellboy movie can stand on its own.
What Is Hellboy About?
Right off the bat, in case the term "reboot" wasn't a clear enough indicator, Hellboy will not have any ties to the previous movies. It's an all-new cast performing in a story set in an all-new continuity. So, for those of you who waited for years of Guillermo del Toro, Ron Perlman and other key cast and crew members to reunite for Hellboy III, I'm sorry to say that it's not happening. In 2014, Mike Mignola began working with writer Andrew Cosby on what was originally intended to be a sequel to Hellboy II: The Golden Army, but when del Toro was approached to produce it rather than direct, he decided not to be involved at all. That subsequently led to Ron Perlman bowing out, and once Neil Marshall came on board, it was appropriately decided the movie would be a reboot. All this being said, for the longtime Hellboy comic book readers out there, the reboot will be more faithful to the source material.
Inspired by the Darkness Calls, The Wild Hunt and The Storm and the Fury storylines, Hellboy will follow the eponymous protagonist trying to prevent an evil sorceress from destroying humanity. Even though the reboot will have more of a horror hook, a story like this also allows for plenty of fantastical elements to be seeded throughout. Hellboy is a formidable character, and with the aid of his allies at the Bureau for Paranormal Research and Defense (BPRD), hopefully they'll be able to ensure that the main antagonist doesn't wipe out our kind. Beyond that, plot details are being kept under wraps, but as we get closer to the new Hellboy movie's release, it will be interesting to learn how this world differs from the one Guillermo del Toro oversaw.
Hellboy
In the comics, Hellboy was a half-human, half-demon (birth mother human, father demon), while in the Guillermo del Toro-directed movies, he was a full demon. Whatever his heritage is in the reboot, no doubt like in the source material and previous movies, he will be drawn to Earth as an infant and be raised to be a force for good. His special abilities include super human strength, enhanced healing and an extended life span. He also has the rock-hard Right Hand of Doom, which in the comics is the key to eventually bringing about the end of the world, and he's quite a good shot with oversized pistols. To better fit in among humans, Hellboy files off his horns, though they've been known to magically grow back every now and then.
Succeeding Ron Perlman as Hellboy is David Harbour, who is best known for playing Chief Jim Hopper on Netflix's hit series Stranger Things. The Hellboy reboot will be Harbour's third superhero movie, after previously appearing in The Green Hornet and Suicide Squad (he also auditioned to play Blob in X-Men Origins: Wolverine). Just like Perlman's Hellboy, Harbour's iteration is an all-practical creation, which required the actor to ditch his trademark dad bod. Harbour also admitted that some of his friends tried to convince him not to take the role.
While no specific details about this version of Hellboy have been revealed yet, Harbour has said that the new movie will offer a more faithful take on the character. Noting that his Hellboy will go through"a lot more struggle, a lot more angst," with some of that being due to the fact that he won't have a love interest, partly because this version of Hellboy can't have sex with humans. The actor has also compared the protagonist's inner turmoil (being an adopted kid from hell who wants to do good despite being destined to bring about the apocalypse) to Hamlet. Whatever Harbour's portrayal of Hellboy will look like, he seems to have a good handle on the character.
Trevor Bruttenholm
Professor Trevor Bruttenholm is the only other character from the previous Hellboy movies who's been announced to appear in the Hellboy reboot, and for good reason. In the comics, "Broom," one of humanity's greatest experts on the occult, was a member of the British Paranormal Society, and later became an adviser to President Franklin Roosevelt when the Allies learned that Hitler was trying to use the occult to his own advantage during World War II. Then on December 23, 1944, while joining a group of U.S. soldiers from preventing Rasputin (yes, that Rasputin), from enacting Project Ragna Rok, a demon child appeared before Broom at the time that Rasputin called upon the Ogdru Jahad, powerful entities who are the main antagonists of the Hellboy mythos. That child was Hellboy, and Broom took a liking to the lad, eventually adopting him after helping to form the BPRD.
The late John Hurt played Trevor Bruttenholm in the previous Hellboy movies, and Ian McShane will take over the role for the reboot. McShane's notable work includes Deadwood, the John Wick movies, Pirates of the Caribbean: On Stranger Tides and American Gods. McShane mentioned that Hellboy and Broom's relationship will be "quite crusty" because the former wonders why the latter didn't kill him because he's a monster, but so far that's all we know about Broom in the reboot.
One thing worth noting is that when Hellboy first began publication, and even in the earlier movies, it was plausible for Broom to have been a young man during World War II and still be alive in the present day, but with a reboot being released now, that's harder to pull off. Setting Hellboy in the 1990s (or somewhere in that ballpark) would be a good way around that, but perhaps moving Broom's discovery of Hellboy to the 1960s (or so) would also work. But, since they appear to be setting the action in the modern day, another possibility is that something has mystically kept Broom in better health as he's gotten older.
Nimue
In the Hellboy comics, Nimue (who is also known as the Queen of Blood and the Lady of the Lake) lived during King Arthur's reign and managed to persuade Merlin to share the secrets of magic with her. Nimue then locked the wizard away, but her newfound knowledge drove her mad, and a group of witches decided to cut her into little pieces and scatter her across the world so that she could never reform and threaten Earth. Well, you guessed it, in the present day, Nimue was revived, and she immediately began forming her own army, but she was eventually killed in battle by Hellboy. However, before being dragged to Hell, Nimue managed to rip Hellboy's heart out and drag him to Hell with her.
For Hellboy, Nimue the Blood Queen will be played by Milla Jovovich, who has left her mark in the genre world as Alice in the Resident Evil movies and is also recognizable from The Fifth Element, Zoolander and The Messenger: The Story of Joan of Arc. All we've learned so far about the cinematic Nimue is that she still hails from medieval times and wants to destroy humanity. Even though the new Hellboy movie is drawing inspiration from her story arcs from the comics, don't be surprised if it also takes some creative liberties with her.
Ben Daimio
Ben Daimio was introduced to the Hellboy mythos in 2004, the same year the first Guillermo del Toro Hellboy movie came out. Ben was originally the leader of a Marine squad that was sent to rescue a group of nuns who were kidnapped by a terrorist group, but during the rescue attempt the squad was attacked by the true culprits, a murderous jaguar-worshipping cult. A mysterious entity then killed all the Marines, including Daimio. However, three days later, Daimio came back to life, albeit with the left side of his face scarred. Now able to turn into a jaguar-like creature during periods of intense stress, Daimio joined the BPRD
Originally Deadpool's Ed Skrien was supposed to play Ben Daimio in Hellboy, but the casting was met with accusations of whitewashing. A week later, Skrien voluntarily dropped out, and Hawaii 5-0's Daniel Dae Kim was tapped to play Daimio the following month, and this version of the character will still be a BPRD agent who has monstrous transformation problems.
Alice Monaghan
Joining Hellboy and Ben Daimio as mystically-gifted protagonists is Alice Monaghan, a woman of Irish descent who Hellboy rescued from fairies when she was an infant. Decades later, Alice retains some special abilities due to her time with the fairies, and even though she is in her fifties in the present day in the comics, she still looks like a young woman. Alice will be played by American Honey's Sasha Lane in Hellboy. It looks like she will help out as a BPRD agent in the movie, but beyond that we don't know much about her.
Other Characters
Now that we've covered Hellboy's main cast, let's touch on who some of the minor characters will be. Chief among them will be Ganeida, an elder witch who has decided that Nimue's reign of terror has gone on for long enough and needs to be stopped. She will be played by The Vampire Diaries' Penelope Mitchell, and one wonders if her character will be the catalyst to drawing in Hellboy and the BPRD to help battle Nimue. Joining Mitchell's Ganeida are Hotel Rwanda's Sofie Okonedo as Lady Hatton, a seer who resides at the Osiris Club, which is dedicated to solving supernatural mysteries; Rogue One: A Star Wars Story's Alistair Petrie as Lord Adam Glaren, a high-ranking Osiris Club member; and Phantom Thread's Robert Gleeson as Merlin, who, if this reboot is staying true to the comics, will be the man responsible for Nimue becoming so powerful.
Hellboy will be in theaters in just a few days now, so be sure to keep up with this guide for any major reveals that come out before this weekend!
Your Daily Blend of Entertainment News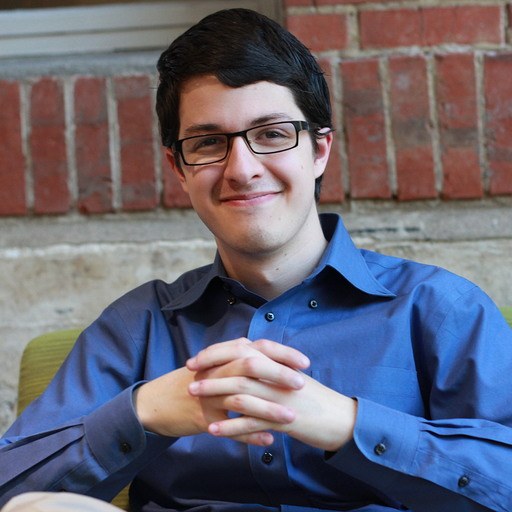 Connoisseur of Marvel, DC, Star Wars, John Wick, MonsterVerse and Doctor Who lore. He's aware he looks like Harry Potter and Clark Kent.