10 Awesome Movies You Need To Watch Before They Leave Netflix In July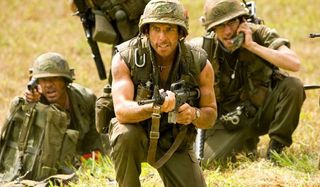 The time has come, once again, to say goodbye to some dear friends in the Netflix streaming library. Their bags are packed, ready to go, but if you've got the time, they'd like to say goodbye properly. Which is why we're giving you the list of those awesome movies you should be watching before it's too late, as all of these titles will be walking out the door during the month of July. Yes, this heartache is a familiar one, and if you want to remember the torches doused in June, you can go back to that month's honored listing of departing titles. If you're ready though, here are the movies you should start queuing and viewing within the next month.
Beerfest
Whenever Broken Lizard's merry band of comedians gets together, it truly is something spectacular. It's only been a couple of months since Super Troopers 2 brought the team back together to sequel-ize the group's biggest hit, but it would be understandable if the fans are hungry for some more of those antics. If that's true for you, then you should probably watch Beerfest on Netflix before it's taken off the menu. Well, that, and some bumped up Netflix numbers could only help the chances for Potfest's actual reality. So do it for the cause.
Before Midnight
Richard Linklater is a director who is obsessed with time, more specifically the development of people over large swaths of time. While he would condense this approach into one film with his Academy Award nominated film Boyhood, he would tackle a similar theme with his sprawling Before trilogy - to which Before Midnight acts as the current finale. Seeing Julie Delpy and Ethan Hawke revisit these characters over the course of two decades has been a refreshing alternative to most romantic dramas, or most films, tend to do these days, and they're always teasing another go 'round to do it again. Whether you're new to the series, or an old faithful, this one deserves your undivided attention.
Breakfast At Tiffany's
Classics never go out of style, and Breakfast At Tiffany's is an undeniable classic. While we'd like to think that Audrey Hepburn's iconic performance as Holly Golightly will be heading somewhere it belongs, like the Filmstruck library, we're not so sure that'll be the case. Which means that this could be your last chance for some Henry Mancini scored romance for the time being. So take a half day, pour some Rose, and prepare yourself for that moment when "Moon River" kicks in, and makes you wistful for the past.
Bring It On
Bring It On's inclusion on this list marks an early hit for a director who has gone on to bigger things. In this case, Bring It On became the cheerleading saga that started an entire direct-to-video franchise, thanks to director Peyton Reed. While folks are going to flock to Ant-Man and The Wasp, most probably don't know that its director made his feature film debut with Kirsten Dunst and Gabrielle Union's cult classic clash of the cheer squads. But if you watch Bring It On, and then re-watch Ant-Man, you can see why he was such a good choice to join the MCU's director's stable in the first place.
Cocktail
In the pantheon of Tom Cruise roles, Cocktail's Brian Flanagan is probably one of those ones that sits in the middle, between the Mission: Impossible series and that recent Mummy movie that everyone was talking about for the wrong reasons. It's a shame too, as his natural charm fires on all cylinders in one of the movies that helped Disney branch out into R-rated content, through their fledgling Touchstone Pictures label. Admit it: your life has been missing some Tom Cruise bartending action, and seeing that photo of him really getting into it above has made you realize this fact. Fulfill your destiny, and scratch that itch on your Netflix queue.
Lethal Weapon
With films like The Omen, Superman, and The Goonies already under his belt, Lethal Weapon's Richard Donner decided he didn't have enough blockbusters on his resume, and decided to lend his talents to Mel Gibson and Danny Glover's career-making franchise. You can debate the merits of the sequels all you want, but there's no denying that Shane Black's original entry is as solid as Gibson's Riggs is crazy.
Michael Clayton
Is it possible to be critically praised, nominated for numerous awards, and still be underrated? If Michael Clayton is any indication, yes, it really is. Tony Gilroy's legal thriller that harkens back to the pot boilers of the 1970's had a good head of steam on it back in 2007, but as time has passed, the buzz has died down. That's a total shame, as not only is this some of George Clooney's finest work navigating a morally ambiguous character, but the script on this one's so good that it uses every member of its cast to their fullest potential. Also, the last 20 minutes are the most engrossing finale you'll see on a film of this type.
Tropic Thunder
The summer season demands movies as funny and as irreverent as Tropic Thunder. Ben Stiller's comic focus cut deep into blockbuster filmmaking, method acting, and the advantages of having the best agent in the world, in this comedic hit, and the best part is, it still holds up. And if you thought you liked Tom Cruise in Cocktail, just wait until you see him in this movie. If you haven't seen it, or if you've forgotten what his role is, we'll let you rediscover that gem for yourself. You've earned it, folks.
V For Vendetta
Alan Moore loves to grouse whenever a graphic novel of his creation is adapted into something like V For Vendetta, and sometimes the crowd sides with his complaints. In the case of the updated approach to the book's story involving neo-fascism, it was the best way for the audience to access the true meaning behind the source material. By adding a more modern context to V's quest, the spirit of the story lives on for another generation to enjoy - and it's most certainly an enjoyable, incendiary film. Watch it on a night you can go to a fireworks show right after, and you won't be disappointed.
Wanted
Damn 2008, you were so slick, weren't you? Iron Man, The Dark Knight, Tropic Thunder, and freaking Wanted all dropped in the same, high-octane year, and we're all the better for it. This film is a trifecta of seeing James McAvoy evolving from lowly office worm into a professional assassin, Angelina Jolie continuing to kick all sorts of ass, and Morgan Freeman using language we don't normally hear coming from his mouth. Any of these things done well in one film is a treat, but wrapping them with the action-packed flare that Wanted does is the whole smash. Also, if you thought you hated Chris Pratt after Avengers: Infinity War, take a gander at this film's first act and get back to us.
Your Daily Blend of Entertainment News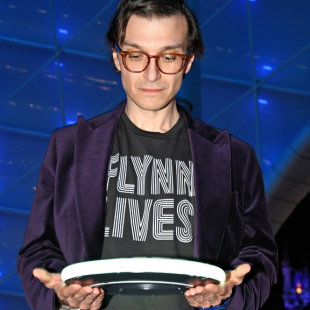 Senior Movies Contributor
CinemaBlend's James Bond (expert). Also versed in Large Scale Aggressors, time travel, and Guillermo del Toro. He fights for The User.