The Goosebumps 2: Haunted Halloween Trailer Brings Gummy Bears To Life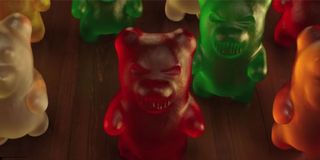 It's been nice to see live action kids movies coming out more regularly in recent years. One of those that did better than expected was 2015's Goosebumps, a film based on R.L. Stine's works that went on to make $150 million at the box office. We've been hearing about the sequel a lot lately; however, what we haven't seen was any footage from Goosebumps 2: Haunted Halloween. That is, until now. You can take a look at the first official trailer for the movie, below.
The first look at Goosebumps 2 reminds us of the premise of the first movie, which featured R.L. Stine's numerous books coming to life. Then we get plenty of shots of these stories coming to life. Living garden gnomes and gigantic insects wreak havoc, and at one point some of the characters in the movie encounter adorable gummy bears that came to life. Soon, however, they realize the gummy bears are actually vicious little creatures out to get them. Just look at those amazing little creatures.
One of the big news stories related to Goosebumps 2: Haunted Halloween had to do with whether or not Jack Black would be back for the sequel. R.L. Stine is nowhere to be found in the first look at the movie (although there are shots of the ventriloquist dummy asking whether he had been missed), and his IMDB page makes no mention of the sequel. However, he hasn't fully bowed out of live action kids projects or anything, as he does have another kids horror movie coming out later this year called The House with a Clock in its Walls. Yeah, it's a mouthful of a title, but it actually looks like a lot of fun, and will feature tie-ins for Supernatural fans.
Back to Goosebumps 2: Haunted Halloween, however. Originally this flick was tentatively titled Slappy's Revenge, which meant there was a focus on the ventriloquist dummy in the sequel, and this first look does seem to indicate Slappy will be a big part of the story in Goosebumps 2. The ventriloquist dummy, Slappy is first seen in a mirror reflection, but later seems to be the cause of the havoc that is being wreaked. There's also the aforementioned Slappy moment, as well as some more shots seemingly indicating that Slappy will be responsible for unleashing some of R.L. Stine's other creations into the world.
Sony's new movie is expected to hit theaters on October 12, 2018. It'll be just in time for the Halloween season, and considering the flick's Halloween theme, that release date should be pretty apt. To find out what else is heading to theaters around the costume-oriented holiday, take a look at our full movie schedule.
Your Daily Blend of Entertainment News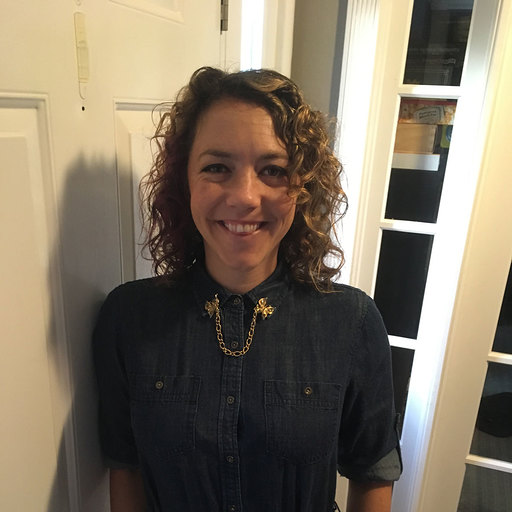 Reality TV fan with a pinch of Disney fairy dust thrown in. Theme park junkie. If you've created a rom-com I've probably watched it.