Star Wars: Episode IX Cast List: All The Confirmed Actors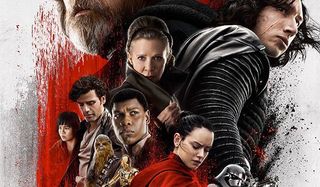 Like all of the other films in the franchise, secrecy is at maximum levels surrounding the upcoming Star Wars: Episode IX (hell, even the title is being kept hush-hush). We know absolutely nothing officially about the plot, and basically all of the information that's been released simply involves the people actually making the film. J.J. Abrams is back at the helm, with a script that he wrote along with Oscar-winner Chris Terrio, and in front of the camera will be a fantastic ensemble of actors, including both familiar faces from the series, and new ones.
There are more than fifteen big names already confirmed to star in Star Wars: Episode IX, and we've built this feature to help you keep track of all of them. So read on, and keep up to date with all the latest news about the exciting new film.
Daisy Ridley (Rey)
In the run-up to Star Wars: The Force Awakens, it was hinted that Finn was the Force-sensitive new hero of the legendary saga -- but that role instead went to Rey. The first film saw her leave her home, the junk planet Jakku, in order to pursue a more important path with the Resistance -- and it led her to become the begrudged student of Luke Skywalker. The end of Star Wars: The Last Jedi showed her possessing much more command over the Force, learning her parents were nobodies, and starting an intense rivalry with Kylo Ren, so there is plenty of juicy stuff to explore in the next chapter.
Adam Driver (Kylo Ren)
While he is still very much an angst-y teenager and Darth Vader fanboy at heart, Kylo Ren has become a super powerful and insanely dangerous presence in the galaxy. In the last couple movies we've seen him not only kill his father, but also try to kill his mother -- and he also murdered Supreme Leader Snoke so that he could become the leader of the First Order. He still very much hopes that he can eliminate the Jedi, but that may be a bit tricky considering the little Force trick that the slave kid on Canto Bight pulls at the end of The Last Jedi.
John Boyega (Finn)
Between Star Wars: The Force Awakens and Star Wars: The Last Jedi, Finn has already had a pretty impressive arc. He started as a Stormtrooper trying to escape the First Order, and then pretended to be a member of the Resistance just so that he could find safe harbor. And while he didn't really have any loyalty to the Resistance at the start of the second movie -- instead just hoping to reunite with Rey -- he actually tried to sacrifice himself at the end so that the fight could continue. At the start of Episode IX we fully expect him ready with every fiber of his being to try and take down the evil rulers of the galaxy once and for all.
Oscar Isaac (Poe Dameron)
While Poe Dameron has proven himself to be one hell of an ace pilot, the dude also clearly has some issues with authority that he needs to work out. At first the guy came across as a hot shot who plays by his own rules, but the consequences of that attitude and behavior became very real in Star Wars: The Last Jedi. It was basically because of him that the Resistance was nearly totally annihilated, and it will be fascinating to see how he winds up rebounding from those events in Star Wars: Episode IX.
Lupita Nyong'o (Maz Kanata)
To this point, Maz Kanata has remained a mysterious figure. We got to know her when Han Solo piloted the Millennium Falcon to her establishment in Star Wars: The Force Awakens, and she's been revealed as an incredibly old being with some kind of special connection to the Force. Her role was very minimal in Star Wars: The Last Jedi -- serving to try and connect Poe, Finn, and Rose Tico with a codebreaker they ultimately never met -- so hopefully she'll have a much bigger part to play in J.J. Abram's next chapter of the saga.
Domhnall Gleeson (General Armitage Hux)
Kylo Ren definitely knows how to throw a world class hissy fit, but there's an argument to be made that General Armitage Hux is the angriest character in the entire Star Wars universe. There is barely a single moment in the last two movies when he doesn't look insanely pissed off... though to his credit, there is some good reason for that. The Starkiller base being destroyed really didn't look great for his reputation, and then it took all of five seconds from him to go from being Kylo Ren's equal to being his extreme subordinate. In _Star Wars: Episode _IX, maybe all of that rage can be channeled into something positive?
Kelly Marie Tran (Rose Tico)
Rose Tico was one of the few new major characters introduced in Star Wars: The Last Jedi, but she most definitely made an impact. Not only is she a member of the Resistance, but she is easily one of the most loyal members, willing to punish any turncoats. She makes a pretty significant mistake trusting Poe Dameron and Finn on their secret side mission, but she definitely makes up for it in a significant way by the end of the film, nearly killing herself so that she can save Finn's life.
Billie Lourd (Lieutenant Kaydel Ko Connix)
Sporting a hairstyle reminiscent of Princess Leia's when she was first introduced back in 1977, Kaydel Ko Connix is a key member of the Resistance, having served under the command of General Leia Organa. She too made the mistake of trusting Poe Dameron in Star Wars: The Last Jedi, namely during his mutiny against Admiral Holdo, but hopefully General Leia won't hold it against her too much by the time Star Wars: Episode IX begins.
Mark Hamill (Luke Skywalker)
Sorry, folks: Luke Skywalker is dead. He used the last of his energy projecting an image of himself across the galaxy, stalling Kylo Ren so that members of the Resistance could escape, and once his job was done he faded away into nothingness. The good news, though, is that nobody with a deep connection with the Force is gone forever in the Star Wars universe. As seen in all three trilogies now, Masters of the Force live on as Force Ghosts -- able to assist those they are close to in times of need. There's a very strong likelihood that this is how Star Wars: Episode IX will utilize him.
Carrie Fisher (General Leia Organa)
Because of Carrie Fisher's death after the end of production on Star Wars: The Last Jedi, there were thousands of questions being tossed around regarding what General Leia Organa's role would be in Star Wars: Episode IX. Would the movie bring her back to life with CGI? Would the franchise perhaps have the character die between installments? According to an official press release, Fisher will be back in the movie as Leia, though the footage being used will be unused material from Star Wars: The Force Awakens. Exactly how it will all work remains unclear at this point, but her presence will surely be embraced by fans.
Anthony Daniels (C-3PO)
C-3PO has been in every chapter of the Star Wars franchise with the exception of Solo: A Star Wars Story (where Anthony Daniels had a cameo), so you had to know that he would be back in action in Star Wars: Episode IX. Truth be told, the golden droid hasn't really had the chance to do much so far in the new trilogy, but perhaps the next movie will wind up being his big opportunity to step up and made a huge difference in the battle between the Resistance and the First Order.
Billy Dee Williams (Lando Calrissian)
Easily one of the most special announcements regarding Star Wars: Episode IX has been the news that the story will be bringing back Billy Dee Williams as Lando Calrissian. Not counting the prequel events of Solo: A Star Wars Story, we haven't seen the character since he helped destroy the second Death Star, and it's not really known what he has been doing in the 30-plus years since. He presumably hasn't continued his work fighting fascist galactic movements, so that information should be an interesting revelation in the next chapter of the great saga.
Joonas Suotamo (Chewbacca)
With Peter Mayhew now being 74 years old, he's passed on the amazing honor of playing Chewbacca to actor Joonas Suotamo, who has now played the role in three Star Wars movies. The fourth will be Star Wars: Episode IX, and we can assume that Chewie will be continuing to fight on the front lines. He lost his best friend in Star Wars: The Force Awakens, which will be a wound still in need of healing when we catch up with him -- but what we're really looking forward to is his reunion with Lando.
Richard E. Grant (???)
Each new chapter of this new Star Wars trilogy has managed to include parts for some legendary talent, such as Max von Sydow in The Force Awakens, and Laura Dern in The Last Jedi. For Star Wars: Episode IX that legendary new name is Richard E. Grant. The actor very recently stepped into the world of blockbuster genre fare with his part in James Mangold's Logan, and now he seems to be remarkably excited and giddy for his role in the trilogy capper of the modern era of the Star Wars saga.
Keri Russell (???)
There's a wonderful reunion story that comes with Keri Russell joining the cast of Star Wars: Episode IX, as her history with J.J. Abrams goes back a long time. She actually got her big break because of him, as he cast her as the lead of his series Felicity back in the late 1990s, and then they briefly worked together again on 2006's Mission: Impossible III. What will their third collaboration involve? We have no idea, but can't wait to find out.
Naomi Ackie (???)
Actress Naomi Ackie doesn't exactly have a long resume - but given the fact that she's officially going to be a part of the Star Wars universe, one can guess that she has the goods. The blockbuster is only the fourth film of which she's been a part, and most of her credits are on the small screen. That's not much to build expectations, but let's put it this way: Daisy Ridley was in a very similar place in her career when she landed Star Wars: The Force Awakens.
Dominic Monaghan (???)
Dominic Monaghan has a nice bit of blockbuster experience thanks to his work on The Lord of the Rings, and he even has a past connection to J.J. Abrams having been on Lost, a show the filmmaker produced. He was one of the later additions to the cast of Star Wars: Episode IX, and we don't really know anything about the role he will play, though the fact that he's a British white dude surely would allow him to fit into the ranks of the First Order. On a similar note...
Matt Smith (???)
We previously saw Matt Smith take a swipe at blockbuster glory playing what was ultimately the big bad in Terminator: Genisys -- Skynet personified -- though plans for that franchise didn't exactly go as planned. The actor could have just rested on his laurels, given the fact that's already played one of the most popular characters of all time, The Doctor on Doctor Who, but now apparently he's getting a shot at another sci-fi legacy with a part in Star Wars: Episode IX.
Your Daily Blend of Entertainment News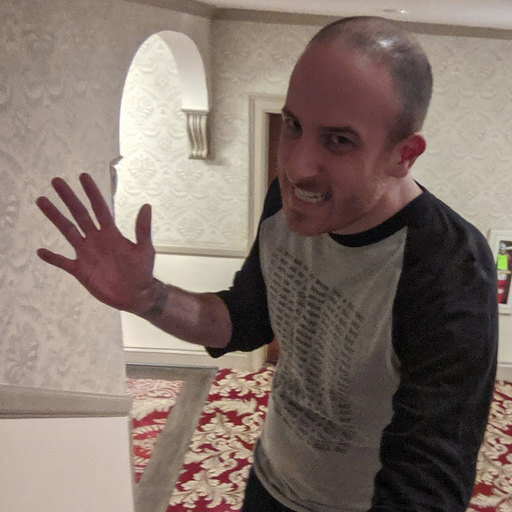 Assistant Managing Editor
NJ native who calls LA home and lives in a Dreamatorium. A decade-plus CinemaBlend veteran who is endlessly enthusiastic about the career he's dreamt of since seventh grade.