MoviePass Downloads Are Still Decreasing Following Changes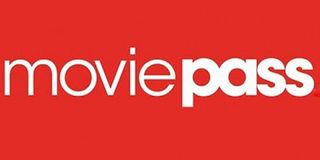 Following the move earlier this year that involved MoviePass changing its pricing structure to entice fans with a $9.95 price point, the company has made plenty of additional changes to its structure and availability in a bid to remain solvent. Regardless, many people have not been pleased with the changes the company has made, leading to declines in subscribers to the service. In fact, a recent survey found that that new downloads of the MoviePass app have declined 76% since June of 2018.
The data, which was surveyed by SensorTower, found that over the last several months, new users who are still downloading the MoviePass app have dropped from 330,000 in June to only 80,000 new app users in August. In fact, so far this year, MoviePass has a monthly install growth rate of -19%. To put that in different terms, at the end of June the company was averaging 6,500 downloads a day. By the end of August, MoviePass downloads were only around 1,000 per day.
It should be noted this is just a snapshot of new users downloading an app, so it doesn't give a clear indication of subscribers exiting the service or no longer using the app on the regular. There is, however, a clear correlation between when MoviePass began making changes a few months ago in order to keep people from incessantly using the product to go to big movies. Changes the company has made over the last several months include increasing the price of subscription to $14.95 a month, annual plans were cancelled and the number of movies subscribers can choose from has been drastically cut down.
Meanwhile, MoviePass is facing a variety of competitors, including from various movie theaters. AMC has a news service called Stubs A-List that gives users more access to movies, along with the regular Stubs benefits. Cinemark also has its own movie theater pass called Cinemark Movie Club pass that will allow one 2D ticket a month. In addition, Sinemia has emerged as another MoviePass competitor. Along with the competition, MoviePass' parent company Helios and Matheson Analytics, has seen its stock numbers drop considerably between June and September, as well. (Although recent numbers have shown growth.)
When people initially signed up for the $9.95 pass, subscribers were under the impression they could see up to one movie per day using the pass in theaters, with no restrictions on what movie the user saw or how many times a subscriber saw a particular title. Obviously a lot has changed in recent months, and the new terms are no longer as enticing, even if the pass is still cheaper than the $30 or more people were paying before MoviePass started this little subscription experiment. We'll keep you posted regarding all of the new MoviePass news, and if you'd like to see what is coming to theaters, take a look at CinemaBlend's full 2018 schedule.
Amazing Race & Top Chef superfan with a pinch of Disney fairy dust thrown in. If you've created a rom-com I've probably watched it.