Jessica Chastain's Character Will Fight All The X-Men At Once In Dark Phoenix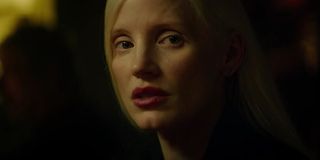 Just like in X-Men: The Last Stand more than a decade ago, next year's Dark Phoenix will see the X-Men going up against a Jean Grey who loses control of her psionic abilities and unleashes her Phoenix self upon the world. However, she isn't the only threat in this movie, as Jessica Chastain's mysterious character is also lurking in the shadows. There are still a lot of unanswered questions about this individual, but according to Chastain, at one point during Dark Phoenix, her character will be tussling with all the X-Men at once. Chastain added:
Jessica Chastain revealed this intriguing plot point during the Dark Phoenix presentation at CCXP in São Paulo this past weekend (via Twitter user Lodix). The actress didn't elaborate on what this particular battle will look like, but at least her comments assure fans that this character won't just be sticking to behind-the-scenes manipulation. There will come a time when she'll need to get her hands dirty, and evidently she's powerful enough to handle a lot of mutants coming at her.
It had previously been revealed that Jessica Chastain's Dark Phoenix character is an alien shapeshifter who comes to Earth to try to manipulate the corrupted Jean Grey into doing her bidding, with director Simon Kinberg describing her as the "devil on Jean's shoulder." Beyond that, there hasn't been much in the way of specifics concerning Chastain's character, although Kinberg also called her an amalgamation of several existing X-Men characters, like Mastermind, who played an integral role in the classic Dark Phoenix Saga comic book storyline. As Kinberg put it:
Back when it was first revealed that Jessica Chastain's Dark Phoenix character was a shapeshifter hailing from another world, it was then rumored that she might be a Skrull, as that race of aliens are among the few characters/properties that 20th Century Fox and Marvel Studios can both use in their respective Marvel movies (although once Fox is absorbed into the Disney empire, it'll be a moot point). That has yet to be officially confirmed or denied, although with Captain Marvel introducing its own Skrulls next March, I'm guessing that the shapeshifters in Dark Phoenix, assuming others besides Chastain's character appear, will hail from a different planet.
As we saw in the Dark Phoenix trailer, Sophie Turner's version of Jean Grey, just like her comic book counterpart and Famke Janssen's version before her, will be a powerhouse more than capable of leaving death and destruction by herself. Still, it is interesting to hear that there will be a point in the movie that Jessica Chastain's character will have to clash with all the X-Men. It's unclear whether Chastain meant the main X-Men team (i.e. Beast, Cyclops, Storm, etc) or if characters like Magneto are also being thrown into the mix.
Either way, it just goes to show that when necessary, Jessica Chastain's character can hold her own and tangle with a bunch of powered people at once. Judging by the scale of this fight, I can't help but wonder if unlike Mystique, Chastain's character can use her shapeshifting abilities to replicate a mutant's power, hence how she's able to fight off an entire group. It's also a good bet that this fight will take place during Dark Phoenix's climax as opposed to being an earlier showdown.
The inclusion of Jessica Chastain's character is just one of the ways Dark Phoenix is differentiated its adaptation of the The Dark Phoenix Saga from what X-Men: The Last Stand did in 2006. This time around, Jean's Phoenix corruption is taking place in the early 1990s, following in the "First Class" tradition of jumping forward approximately a decade with each new movie. Jean's change will also be triggered while the X-Men are on a rescue mission out in space, which is somewhat similar to how Jean's first Phoenix transformation went down in the comics.
Along with Jessica Chastain's character, Dark Phoenix is introducing mutants Selene and Red Lotus, played by Kota Eberhardt and Andrew Stehlin, respectively. Daniel Cudmore, who played Colossus in three previous X-Men movies, and Lamar Johnson have also been cast in undisclosed roles.
As for familiar faces, most of the players from X-Men: Apocalypse will be back, from Professor X and Magneto to Quicksilver and Psylocke. That said, it was rumored last year that one of the characters in Dark Phoenix who's been around the franchise since 2011's X-Men: First Class, will be killed off. That's been seemingly confirmed from the pictures and footage showing Professor X, Cyclops, Nightcrawler and Storm at a funeral (I suspect it will be Mystique biting the dust). So in addition to the standard civilian casualties you come to expect from superhero movies, it looks like someone important will be departing to the great beyond during Jean Grey's rampage.
The future of the X-Men franchise beyond Dark Phoenix is shrouded in mystery, although it's expected that eventually these characters will eventually be absorbed into the Marvel Cinematic Universe and rebooted for a new era. If that is indeed the case, then Dark Phoenix looks to be ending the current franchise things with a bang. Jean unleashing her enhanced powers will obviously be a huge part of this, but I am curious to see what Jessica Chastain's character offers in the way of sheer brute force.
Dark Phoenix was originally supposed to be released on November 2, but it was pushed to February 14, 2019, and now it's set to hit theaters on June 7, 2019, which Simon Kinberg believes is a date that will allow the movie to perform better globally. Stay tuned to CinemaBlend for continuing coverage. In the meantime, you can look through our X-Men movies guide to learn what other mutant-centric projects are in development, or check out our 2019 release schedule to find out what other movies are coming out next year.
Your Daily Blend of Entertainment News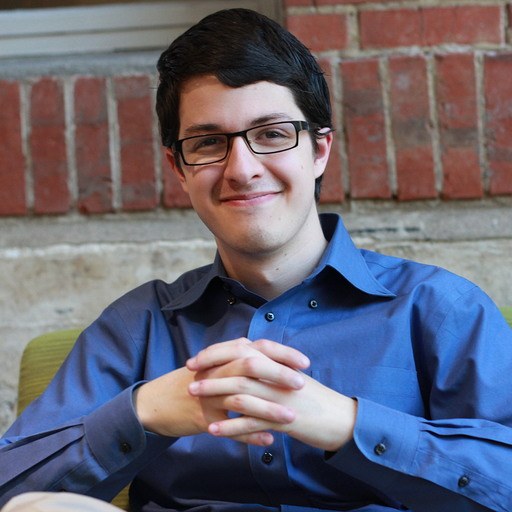 Connoisseur of Marvel, DC, Star Wars, John Wick, MonsterVerse and Doctor Who lore. He's aware he looks like Harry Potter and Clark Kent.