What Is Disney Movie Club? Is It Worth It?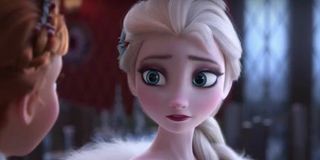 Disney has a lot going on at the movies right now. With Avengers: Endgame well on its way to becoming the highest-grossing film of all time, along with Aladdin, The Lion King, Toy Story 4, Star Wars: The Rise of Skywalker, Frozen 2, and several more titles expected to make a whole lot moolah along the way, it is no surprise that Disney is finding more and more ways to allow movie-lovers to explore the ever-evolving archive of movies.
With a treasure trove of movies available under Disney's reliable name, there is no shortage of great movies available through Disney. With that in mind, would it be worth securing a membership to Disney Movie Club? Let's take a look at what the service offers.
How Does Disney Movie Club Work?
Through Disney Movie Club, you sign up to join a membership program that allows you to buy Disney movies on both DVD and Blu-ray at a discounted price. The general gist goes like this: Through the service, you get four movies for $1 each, plus free shipping. Sounds pretty sweet, right? From there, you will have two years to buy five more movies at regular price. Every four weeks, you'll be sent a feature Disney movie, which you are allowed to choose or skip according to your preferences.
When you sign up, you get the choice of whether you want to receive Blu-rays or DVDs. DVDs are typically priced around $19.95, while Blu-rays are often $29.95. It should be noted, when you sign up newer releases might not be included as "available" sections. Though they typically become available a few months after their original release date. Once they do become available, the new releases should be counted towards your commitment.
What Does Disney Movie Club Cost?
While there isn't exactly a set price for the Disney Movie Club, you can figure out what you're spending if you do a quick number crunch. As it was mentioned earlier, if you pay for a Blu-ray, that's roughly $30 for a title. Through Disney Movie Club, you're expected to get around nine movies before you can call it quits. So, you're looking to spend about $149.75 (plus taxes, most likely) for the service, at the very least. That's not counting the dollar you'd spend for the initial four-movie bundle you'll get when you start, of course.
What Is Disney Movie Club VIP?
After your commitment and your membership agreement has been fulfilled, you will automatically be enrolled in the Disney Movie Club VIP program. Through the VIP membership, you will be eligible for even more special deals, offers and discounts, including some benefits that are only available through this service. These deals will become known to the costumer in full once they become VIP members. But it should be noted that if you become a VIP member, you will still need to respond to Feature Title offers to accept and decline as you would through the normal membership.
Can You Cancel Disney Movie Club?
Yes. If you want to cancel your Disney Movie Club membership, what you need to do is call a Disney Movie Club cast member at the following number: 1-800-362-4587. From there, you would tell them that you wish to cancel your Disney Movie Club membership. There is a Disney movie cast member who will be able to help you between the hours of 9 AM to 9 PM Monday-through-Friday, Eastern Time.
And it should be noted that you will want to be as clear and concise as possible, to make sure it's known that cancelling your membership is your final decision. Also, be sure to save your confirmation that your membership is cancelled. There should be a letter sent in the mail that confirms that your membership has been terminated.
What Credit Card Payments Are Accepted For Disney Movie Club?
In order to pay for a membership through the phone or online, you must use a credit card. The service accepts all the following credit card companies: Visa, MasterCard, American Express and Discover Card. Other credit card services are not likely to be accepted, though you can check with your local company or with a representative with Disney Movie Club to make sure that's the case.
Should You Get Disney Movie Club?
It's ultimately up-to-you, but if you're a Disney movie lover and you buy most of the studio's movies anyway, it's not a bad deal. If you're someone who only get a Disney title like, say, a Frozen DVD or Avengers: Infinity War on Blu-ray here-and-there, though, it might not be entirely worth your while. Regardless, if you have the disposal income to buy a lot of movies on DVD and Blu-ray, particularly if you pride yourself in your Disney collection and you're always making sure you fill your shelf space with the latest movie titles from the Mouse House, you would probably get a good deal out of this service, truth be told. Look into it.
Nevertheless, if you are a bargain hunter, and you want to get the best deals you can on these movies, you might want to give it a second look. As I mentioned earlier, if you're simply trying to get the best deal on The Lion King DVD or another one-off title, you'll be better off trying to find the movie elsewhere. This is a service that rewards you for spending full value on select titles, staying true to your brand commitment, and buying several titles from the Disney archive. Like we said earlier, it depends on what you want. If you buy a lot of Disney DVDs/Blu-rays, you might be getting a lot of bang for your buck. But if you just want to shop for some good deals on popular movie titles, there are certainly other alternatives.
It should also be noted there are a few Disney titles that appear to be available only through the Disney Movie Club, though it's unclear if that will change once Disney+ allows viewers to watch a number of different titles through the newfound streaming service. In any case, there are definitely advantages and disadvantages to getting Disney Movie Club. Weigh your options based and make the decision that works best for you. To learn more about Disney Movie Club, head here.
Your Daily Blend of Entertainment News
Will is an entertainment writer based in Pittsburgh, PA. His writing can also be found in The Playlist, Cut Print Film, We Got This Covered, The Young Folks, Slate and other outlets. He also co-hosts the weekly film/TV podcast Cinemaholics with Jon Negroni and he likes to think he's a professional Garfield enthusiast.