6 Reasons To Be Excited For Robert Pattinson's Batman Movie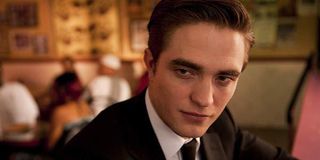 It's official: Robert Pattinson is playing Batman. While the British actor might seem like an unconventional choice to folks who are only familiar with the actor through his work in The Twilight Saga, the performer has proven his versatility and dynamism in a variety of different films these past few years. It is the culmination of a lot of hard work and persistence that he became the next Bruce Wayne, and there are several reasons for fans to get excited about the impending role in this exciting new standalone movie.
There are a few reasons why Robert Pattinson's upcoming take on Batman is getting us very excited for the possibility of another Batman movie. There are several others we could name, of course, and we've even listed a few already. Yet, with only a few details available at this time about the superhero flick, we're focusing on what we know and why we're already hyped up about this promising project.
There's a lot of talent involved already, and even beyond Pattinson's involved, there's a lot in this movie to suggest that it's going to be something exceptional. Here are just a handful of reasons why we're excited to see The Dark Knight wear the cape and cowl again, this time with Robert Pattinson up at bat.
Robert Pattinson Has The Acting Chops To Pull Off The Role
Anyone who claims that Robert Pattinson doesn't have the acting skills to play Bruce Wayne/Batman has clearly been out of the loop on some highly exceptional cinema choices these past eight years. Since rising his profile through The Twilight Saga, Pattinson has used his fame and marketability to propel some intriguing, noteworthy films onto the big screen — including, but not limited to, Good Time, The Lost City of Z, The Rover, High Life, Damsel and The Childhood of a Leader.
At his best, Robert Pattinson conveys a brooding masculinity that can be at once resilient and unpredictable, yet fallible and vulnerable. Depending on which direction co-writer/director Matt Reeves takes The Batman, his film could highlight any number of Robert Pattinson's acting strengths. He can be cunning and calculated, but he can also be demur and fragile. With all of these possibilities, we're looking at the chance to see Bruce Wayne and The Dark Knight in a whole new light, while still reflecting many of the core qualities that make the character so beloved today.
Matt Reeves Is A Proven Talent, Particularly With This Type of Material
It's strange that Matt Reeves hasn't garnered more respect. While the director has stealthily been crafting some high-quality blockbusters these past ten-plus years, there is this weird expectation that he needs to prove himself while making the new iteration of Batman's big-screen adventure. It's not exactly fair, because Matt Reeves has showcased a commendable talent for bringing spectacle and thoughtful storytelling in nearly-equal measure.
While it didn't live up to everyone's expectations after a phenomenal marketing campaign, Cloverfield was transfixing entertainment, keeping clue-hungry audiences everywhere in high anticipation for the terror and thrills that awaited them in that found-footage monster horror flick. Additionally, 2010's captivating Let Me In might not have been the most necessary remake in the world, but Matt Reeves more-than-justified its existence, creating a compelling, engrossing retelling of 2008's excellent vampire story, Let the Right One In, and allowing more audiences to be caught up in its magic.
And with Dawn of the Planet of the Apes and War For The Planet of the Apes, respectively, Matt Reeves provided the second and third chapters to an extraordinary trilogy of blockbusters, one that upset all negative expectations and became a rousing success in special effects and studio storytelling. With this proven track record, it's safe to say that Matt Reeves has the talents and the skills to provide a strong, intelligent new take with The Batman. And knowing that Robert Pattinson dedicates himself to his talented directors, often willing to push himself in different ways to realize their vision as fully as possible, it's safe to say that this combination of well-proven storyteller and a dedicated actor will likely prove to be a rousing future success.
We'll Be Getting A Noir-Focused Detective Story ... With Batman!
If Matt Reeves can be trusted, The Batman will be a little bit different than the other Batman movies before it. And it'll need to be, in order to stand on its own and justify being yet another Batman movie. While Christopher Nolan's take on the popular DC comic character paved the way for a grittier, more grounded portrayal of the bat suit-wearing crime fighter, it sounds like Matt Reeves will be continuing that trend while incorporating a few more genre elements into the fold. Specifically, The Batman sounds like it'll be a noir-heavy detective story, a gum-shoe mystery featuring Batman, and that has a lot of promise — if done right.
In a profile piece with THR, Matt Reeves was given an opportunity to expand upon his vision for the film, and what he hopes to accomplish with his take on the character. Granted, this interview took place a few months earlier, and it's possible the final product might not entirely reflect this vision once it's all said-and-done. But if this idea is what we can expect under Matt Reeves' helm, then we should be in for a damn good Batman capper. And since Robert Pattinson is good at playing different roles in different genres, it's likely that Robert Pattinson will adapt well to both the superhero storytelling and the noir elements. If anything, the challenge of fusing these two types of moviemaking together will allow the outstanding young actor to challenge himself even more than before, and then hopefully provide audiences with a memorable, worthwhile take on the well-versed character.
Expectations For This New Batman Might Be A Bit Low ... And That Might Be A Good Thing
Look, I'll admit it: I liked Batman v Superman: Dawn of Justice. Call me crazy, but I thought it was a compelling -- if deeply flawed -- new take on the popular, familiar character, with a strong, intriguing and underrated performance from Ben Affleck at the helm. Unfortunately, Affleck never really got his time to shine in the part; he stepped out of the costume shortly after he was done making Justice League. No matter how you feel about the last couple Batman movies, it's safe to say that moviegoing audiences aren't exactly dying to see Batman on the big screen right away.
With Christopher Nolan's exceptional trilogy not far in the rearview mirror, and with the arguably overabundance of Batman movies in recent years (there was also The LEGO Batman Movie too...), it can be hard for moviegoers to justify whether or not there is even a need to have Batman on-screen again. While that might hurt The Batman's chances of reaching the same wide audiences, it might also play to its ultimate benefit. Much like Nolan's Batman Begins, the public's interest in Batman might be at a low point, but that could help these filmmakers in the long run. And since Robert Pattinson also has a lot to prove with this new take on the character, those lowered expectations should hopefully make it exciting.
If audiences have modest expectations for what Warner Bros. can bring to the table with yet another Batman movie, that gives Matt Reeves and Robert Pattinson more room to experiment and possibly, hopefully exceed expectations by producing something a little different to the table. With the public uncertain about what Batman can do in this latest cinematic iteration, that means these promising talents have more opportunities to prove themselves and to produce a superhero story that also gives the general public a new perception of Robert Pattinson that isn't dependent on Twilight.
The 2021 Release Dates Also Gives The Filmmakers Wiggle Room To Expand And Improve
One of the biggest issues with the last couple of Batman movies was that they were rushed. With studios eager to meet public demands, there is always a desire to get the movie done as quickly as possible, even if it hurts the final product in the long run. It's a disappointing nature of Hollywood filmmaking. You might have all the time in the world to make your first great movie, but you have about two seconds to get the sequel into theaters. Do you ever wonder why so many sequels suck? That's one key reason. Expectations can be hurtful, and release dates can also be pretty rushed.
When it comes to The Batman, however, we don't have to worry about that so much. This rebooted take on the iconic character isn't coming out until 2021, and that gives Matt Reeves some time to hone their story, tweak all the details and make a movie that's worthy of the Caped Crusader's legacy. Granted, just because it has more time in the oven still means it could come out burnt. Yet I also think Matt Reeves has proven himself competent and capable of making a big movie under enormous pressures, and we think the extra time will only prove beneficial for creating his vision. Additionally, Robert Pattinson will have more time to figure out his take on the character and what he would like to bring to his version of Batman.
Robert Pattinson Has The Prominent Chin To Play Batman
In the scheme of things, it might seem minor to focus on an actor's chin. An actor's looks is a bit of superficial thing to examine when looking at a movie from a critical perspective. However, it should be noted at the same time that we're talking about Batman. Not anyone can put on the cowl. You have to have the chops, but you also have to have the looks. More specifically, you need to have the prominent chin that stands out inside the mask.
While Robert Pattinson's chin isn't quite as commanding as Ben Affleck's, at least in my personal view, it's still a darn good chin. There's no denying that, when wearing the costume, it'll stand out. And that's key. You can't have a no-chin in the role of Batman. That's practically sacrilegious. There will be uproars everywhere. Protests in the streets. The whole deal. Nobody wants that. Thankfully, WB doesn't have to worry about that with Robert Pattinson. The man has a good chin, and there's no denying that whenever he decides to put on the suit, it's going to look good with the chin.
There are a lot of factors that go into making a good Batman movie. Ultimately, it's not an exact science. You can have the right people involved and it could still end up a disaster. It's way too early to know how The Batman will fare in the long run. Hell, the movie hasn't even started shooting yet. But there are a lot of indicators that this newest take on the character will turn out to be a favorable and promising one. We can only hope we're right here.
Your Daily Blend of Entertainment News
Will is an entertainment writer based in Pittsburgh, PA. His writing can also be found in The Playlist, Cut Print Film, We Got This Covered, The Young Folks, Slate and other outlets. He also co-hosts the weekly film/TV podcast Cinemaholics with Jon Negroni and he likes to think he's a professional Garfield enthusiast.
Your Daily Blend of Entertainment News
Thank you for signing up to CinemaBlend. You will receive a verification email shortly.
There was a problem. Please refresh the page and try again.