Zendaya, Zac Efron, And Other Movie Stars Who Got Their Start On Disney Channel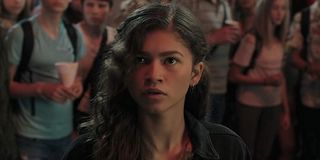 The Disney Channel has always been an interesting place for young talent. Some stars the network pushes like Zendaya and Zac Efron hit it big, and others, well, are less successful. With that being said, there have been a fair few former stars of the network who have made a name for themselves in cinema after leaving the House of Mouse network, some of whom readers may have forgotten were ever on there.
As for the others, well, let's just say some have made their Disney past a footnote compared to what they're doing now. For the record, The Mickey Mouse Club didn't venture to Disney Channel until 1989, so those stars from eras prior to that won't be included. Also, this list is mostly comprised of bigger stars with multiple big movie roles as opposed to those that have had a couple. If one notable star is left off, that's likely why.
Zendaya
Zendaya is one of the newer Disney stars to hit it big, as the Spider-Man: Far From Home and Homecoming actress has quickly amassed some high profile roles. This includes her role in The Greatest Showman, her voice work in Smallfoot, and her addition to the cast of Denis Villeneuve's Dune.
Before things really took off for her in Hollywood, Zendaya was Rocky Blue on the Disney Channel series Shake It Up. Co-star and sometimes controversial former Disney celebrity Bella Thorne was also on that series, but it was Zendaya who would be pushed forward as a face for the Disney Channel as she'd star in original movies like Zapped! and get another series of her own K.C. Undercover. Without a doubt, she's one of the network's most successful alumni currently.
Zac Efron
If ever there was a movie star folks associate with the Disney Channel, Zac Efron is it. Though he had a decent recurring role in the series Summerland prior to joining the network, it wasn't until he arrived on the network as Troy Bolton in High School Musical that he captured the world's attention.
From that point on, his career has been "soaring" and "flying" with steady roles in major motion pictures ever since he did High School Musical 3: Senior Year in 2008. He's made us laugh (17 Again), cry (Charlie St. Cloud), and even a bit disgusted with ourselves at times (Extremely Wicked, Shockingly Evil and Vile). He's been an active actor in the film world for over a decade, so don't expect him to return for Disney Channel originals anytime soon.
Ryan Gosling
Though he was only a part of it from 1993 to 1994, Ryan Gosling is a big reason the Disney Channel run of The Mickey Mouse Club is so notable. Without a question he's one of the biggest actors to emerge from that group, which is fine because a bulk of that alumni is much more known for their singing ability.
It took a while for Ryan Gosling to find a big movie role in Hollywood post-Mickey Mouse Club, and ironically, it was in Disney's Remember The Titans. Four years later he captured the hearts of romance fans with The Notebook, then bombarded the indie movie scene with notable roles that include his collaboration Nicolas Winding Refn in Drive and Only God Forgives. Now he's a bonafide A-Lister, with La La Land, Blade Runner: 2049, and First Man as just a few of his most recent big films.
Vanessa Hudgens
Vanessa Hudgens is another High School Musical alumni doing big things, although she hasn't had quite the ride her beloved male co-star has enjoyed. Still she's had a pretty solid run with movies like Beastly, Machete Kills, and Sucker Punch, and recently had a solid role in Netflix's Polar. It always feels like she's just on the cusp of blowing up the same way Zendaya has, or even Zac Efron.
That day may be coming up in the future, as Vanessa Hudgens is set to appear in the upcoming Bad Boys For Life. She's also making a push to be cast as Catwoman in The Batman, which would certainly elevate her star profile exponentially if she nabs that. Hudgens would be a solid choice for Catwoman, and a shot at redemption after DC's failed comedy Powerless was cancelled.
Cole Sprouse
Cole Sprouse might be a controversial addition to the list, especially since he was Julian in Big Daddy and the young Ben Geller on Friends before his trip to the Disney Channel. With that being said, Cole Sprouse's time on The Suite Life of Zack and Cody allowed him to strut his stuff as an original actor, as opposed to sharing the same character and screen time with his twin brother Dylan.
Now, he's finally starting to make that move into the movie world, with Five Feet Apart showing the adult Cole Sprouse is capable of more than the brooding and scheming he does as Jughead on Riverdale. That's really all the post Disney Channel fame he has to speak of, but hey, he's only 26. That's plenty of time to continue to evolve, and maybe find that same success Zac Efron and Zendaya did.
Moises Arias
Moises Arias may not be a name movie buffs instantly recognize. Hell, the name may even be a bit foggy to those who love the Disney Channel, but this actor has been making some moves since his run as Rico on Hannah Montana. For example, he's also in Five Feet Apart, and he wasn't even the star of his Disney Channel series like Cole Sprouse!
Beyond that, he played the antagonistic Bonzo in Ender's Game, and had roles in Ben-Hur and Pitch Perfect 3, just to name a few. He's also currently a part of a project Pete Davidson and Judd Apatow are developing, which sounds like it could be exciting. With some solid roles under his belt and plenty of time to earn more, Moises Arias will be a talent to continue to watch in the years to come.
Jake T. Austin
On Disney Channel, Jake T. Austin played Max Russo on Wizards of Waverly Place. Since co-starring with Selena Gomez, Austin has worked his magic on the big screen, and has done a fair amount of voice acting. Rio, The Emoji Movie, and The Ant Bully are notable roles, although he has had a few live action roles as well.
Austin's success in film as a voice actor isn't that surprising, considering he was the voice of Dora The Explorer's cousin Diego the same time he was on Wizards Of Waverly Place. Unfortunately, he didn't nab the role of Diego in the live-action movie, which is a real shame. Perhaps it's a blessing as he wouldn't want to be pigeon-holed in that role, and now has availability for something potentially bigger.
Miley Cyrus
Miley Cyrus is definitely more of a music star than actress these days, but let's not forget when she was living "the best of both worlds." The Hannah Montana star was a force of nature on the Disney Channel, and while the music thing was all well and good, it wouldn't have been surprising to think she was Hollywood's next big actress after her role in The Last Song.
Cyrus has had some original roles in film since then like in LOL, but her image shift has led to roles where she plays herself (The Night Before) or a version of her pop persona (Black Mirror). That's fine, and while it may be hard for her to escape that type of casting, she still has the acting chops as a professional actress to make that transition to more serious roles later in life. Will she ever do that though?
Danielle Panabaker
Danielle Panabaker is a Disney Channel star, although folks may not see her as the Disney Channel star of her bloodline. Her younger sister Kay Panabaker had the role as Debbie on Phil of the Future, but Danielle was along for the ride too and appeared in Disney Channel films beside her sister like Stuck in the Suburbs and Read It and Weep.
While she may be more well-known as Caitlin Snow and Killer Frost on The Flash, Danielle Panabaker has also appeared in a superhero world on the silver screen in Sky High. She also had quite a run in the horror genre, with roles in Friday The 13th, John Carpenter's The Ward, and Pirahna 3DD. She hasn't had a ton of feature film appearances since she's joined the Arrow-verse, but if she does, she'll have a big chunk of fans ready to watch.
Bella Thorne
As mentioned earlier in the post with Zendaya, Bella Thorne was the other half of Disney Channel's Shake It Up. Though she hasn't had quite the launch to super stardom as her former co-star, Thorne has maintained a successful career in film and garnered a sizable amount of fans with appearances in movies like The Duff, Amityville: The Awakening, and Assassination Nation.
That's just a few of the films Thorne has been a part of, as nobody can say she has slowed down since her departure from the Disney Channel. Her work ethic may come from a long career as an actress, which started back at age 6 with an uncredited role in the bizarre siamese twin comedy Stuck On You. She's been in the business a long time, and it looks as though she'll be around for some time to come.
Hilary Duff
One of the major Disney stars of the new millennium, Hilary Duff exploded onto the Disney Channel with Lizzie McGuire, and soon established herself as one of the network's standouts. It was only natural she'd eventually move to the world of film, and toward the end of Lizzie McGuire's run, she made that jump with a feature film based on the show, a co-starring role in Agent Cody Banks, and a role in Cheaper By The Dozen.
Duff's movie career got off to a strong start, but mellowed in the years that followed. She's not someone who appears in big blockbusters by any means, but has done some things in the indie circuit and has maintained a solid television career through shows like Younger. With her constant presence in Hollywood, it isn't crazy to think she'd land a role in a major motion picture sometime in the future.
Selena Gomez
The Disney Channel had big plans for Selena Gomez when she first joined the network via a recurring role on Hannah Montana, and tried a couple ideas before successfully launching her career with Wizards of Waverly Place. Weirdly enough, the first two attempts were rejected pilot spinoffs of Lizzie McGuire and The Suite Life of Zack & Cody, which may show the network thought they had the next Hilary Duff or Cole Sprouse on its hands.
Like Miley Cyrus, Selena Gomez's music career post Disney Channel has outshined some of the movie acting she's done since exiting the network, but she has notable appearances. Unlike Cyrus, these roles have typically been ones where she isn't playing herself or a version of her singing persona, such as her role in The Dead Don't Die or Neighbors 2: Sorority Rising. She also does a fair amount of voice work, and is the voice of Mavis in the Hotel Transylvania franchise.
Justin Timberlake
Justin Timberlake is yet another former member of the Mickey Mouse Club that went on to become an international music sensation, but let's not forget he has a surprising amount of contributions to the world of film. Some are roles in acclaimed films like The Social Network, and others are on the level of the near-universally panned Mike Myers flick The Love Guru.
More recently, many will recognize Justin Timberlake as the voice of Branch in the Trolls franchise. It's not the sexiest role for a pop icon like him, but hey, he's a dad now. That's not to say we still wouldn't love to see J.T. in another big Hollywood picture anytime soon of course, but hopefully his next live-action romp is one worth buzzing about.
Everything New Coming To Disney's Streaming Service, Disney +
As stated earlier, there are some names that were left off this list, and for those who feel Brenda Song or others deserve a bit of love for what they've done in film, feel free to share other former Disney Channel stars with film careers in the comments. After that, be sure to stick with CinemaBlend for an overview of all the major things happening in the world of movies and television.
Your Daily Blend of Entertainment News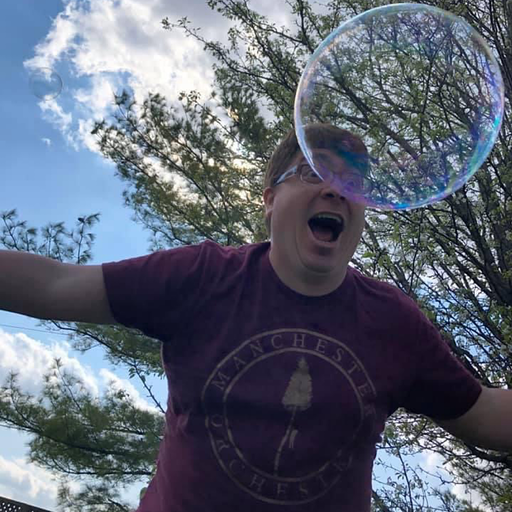 Mick contains multitudes and balances his time reporting on big happenings in the world of Star Trek, the WWE, reality television, and other sci-fi shows.