Fast And Furious 9: An Updated Cast List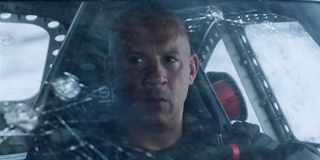 The last time we revisited the Fast and Furious franchise was in 2019, only instead of continuing with the main narrative, we went down the spinoff path with Dwayne Johnson's Luke Hobbs and Jason Statham's Deckard Shaw in the aptly-named Hobbs and Shaw. However, we won't have to wait too much longer for the next main entry, as Fast and Furious 9, a.k.a. F9, is just days away from release.
Because Dwayne Johnson and Jason Statham were busy with Hobbs and Shaw, they'll be sitting out Fast and Furious 9, making this the first Fast and Furious movie Johnson hasn't taken part in since he joined the franchise in 2011's Fast Five. Nevertheless, from what's been announced and reported so far, Fast and Furious 9 has a solid lineup of new and familiar faces, so let's go over who'll be around for this latest round of racing, explosions and over-the-top action.
Vin Diesel - Dominic Toretto
With the exception of 2 Fast 2 Furious, Dominic Toretto has appeared in every Fast and Furious movie, so Vin Diesel returning for F9 is hardly surprising. During The Fate of the Furious, Dom learned about his son, who his ex-lover Elena had kept secret from him. With Elena having been executed by Cipher, Dom is now raising the boy, who he named after his best friend, Brian. We've seen from the F9 trailers that Dom has been living a quiet life so he can properly look after Brian, but he'll soon be drawn back into action by a violent family reunion, but more on that later.
Michelle Rodriguez - Letty Ortiz
While she doesn't have as many Fast and Furious appearances under her belt as Dominic Toretto, Letty Ortiz is one of the most important characters in this franchise. While Letty and Dom's relationship hit some bumps in The Fate of the Furious when Dom was blackmailed by Cipher, they're are all good again, so count on her being by his side in F9. Initially it was unclear if Michelle Rodriguez would reprise Letty, but she signed on after securing a female writer to contribute to the story.
Tyrese Gibson - Roman Pearce
He may be the joker of the Fast and Furious team, but Roman Pearce is nonetheless a valued member, for both his driving skills and his ability to talk his way through anything. While Roman was once tightest with Brian O'Connor, with Brian having retired from this life, he's built a special bond with the other main characters. Tyrese Gibson was initially upset that F9 was being pushed back to make room for Hobbs and Shaw, but his feud with Dwayne Johnson has been long settled, so now we can what's next for Roman. Spoiler alert: it involves going to space.
Ludacris - Tej Parker
Tej Parker started out refereeing street races in Miami, but nowadays he serves as one of the main tech people in the Fast and Furious crew. We can expect Ludacris' character to continue those duties in Fast and Furious 9. Let's also not forget that Tej and Roman Pearce have been looking to get romantically involved with Ramsey (more on her next), and while she like both of them, she won't make one move or another until one of them tells her what her last name is. Could that happen during F9?
Nathalie Emmanuel - Ramsey
Ramsey is still the newest member of the Fast and Furious crew, joining up with them in Furious 7 after being rescued by the villains who kidnapped her because she created God's Eye. Ramsey values that the team is closely bonded through respect and trust rather than fear, so now she helps them out with her impressive hacking skills. That said, we still don't that much about her background/past, so maybe Fast and Furious 9 will shed some light. One thing that has been revealed about for F9 is that she's not a good driver, which explains why we haven't seen her behind the wheel in prior movies.
Jordana Brewster - Mia Toretto
At the end of Furious 7, Brian O'Connor from racing, heists and saving the world to focus on raising his children with Mia Toretto, who had already largely left that life behind. Sadly, due to Paul Walker's passing, unless the late actor's brothers come back to help pull off a Brian cameo, we won't be seeing him again. That's not the case with Mia, as Jordan Brewster will make her sixth appearance as the character. It's looking like Mia will have a major role in F9, so it's nice that her big return wasn't just limited to a cameo. Unfortunately, the circumstances in which she's returning are less than desirable thanks to someone from her past reemerging into her life. As noted in the Vin Diesel section, more on that later.
Charlize Theron - Cipher
Charlize Theron's Cipher was still on the loose at the end of The Fate of the Furious, and while there has been talk of giving the character a spinoff, in the meantime, she'll be back for F9. It remains to be seen exactly how big her role will be, but there's no question that she'll still be operating within antagonistic territory. Whatever scheme she has in the works, it requires her to have a skilled partner by her side, and she's found that person. We'll talk about him shortly.
Helen Mirren - Magdalene Shaw
With Jason Statham and Luke Evans not expected to reprise Deckard and Owen Shaw, Helen Mirren's Magdalene Shaw will represent the Shaw clan during F9. In The Fate of the Furious, Magaldalene helped out Dom by having her two sons help rescue his son from Cipher, and in Hobbs & Shaw, she was in prison, although the end of that spinoff indicated she would soon escape incarceration. Sure enough, she's back on the outside during F9, and it looks like she'll assist Dom again in some capacity. And luckily for Helen Mirren, she finally got to drive for one of these movies!
Sung Kang - Han Lue
Sung Kang's Han Lue was introduced in The Fast & the Furious: Tokyo Drift, but that was the same movie he perished in a car crash… or so we thought Fast & Furious, Fast Five and Fast & Furious 6 wound back the clock so we can spend time with Han pre-Tokyo Drift, but eventually time caught up to him. Here's the thing, though: Han didn't die! Through mysterious circumstances, he's still among the living and back to help his friends in their time of need during F9.
John Cena - Jakob Toretto
Now we come to the new faces being introduced in F9, starting with Bumblebee and The Suicide Squad star John Cena. A man of his talents requires a hefty role, and he's certainly gotten that for the latest Fast & Furious movie. Cena is appearing as Jakob Toretto, Dom and Mia's estranger brother who's a master their, assassin and high-performance driver. Jakob has an especially big bone to pick with Dom, and while we don't know yet what unfolded between the brothers, this grudge is notable enough that Jakob is working with Cipher. Will Jakob eventually be redeemed, or is he permanently operating in villain territory? We shall see.
Finn Cole
As is the case with John Cena and the rest of the actors on this list, there's no word yet on who Finn Cole is playing in Fast and Furious 9. Cole's two biggest claims to fame are in the TV realm, with him playing Michael Gray in Peaky Blinders and Joshua Cody in Animal Kingdom. Let's see if F9 can propel him to cinematic fame.
Anna Sawai
Anna Sawai has a pretty light on-screen resume so far in her carer. If you watched 2009's Ninja Assassin, you might recognize her for playing the teenaged Kiriko, and later this year she'll appear as Eiko in the BBC Two/Netflix drama Giri/Haji. It'll be interesting to learn how she factors into F9.
Vinnie Bennett
Vinnie Bennet has a broad resume, from TV shows like The Shannara Chronicles and Power Rangers Dino Charge to movies like Ghost in the Shell and Human Traces. He most recently appeared in the New Zealand series The Bad Seed as Detective Bennett. Will he be an ally or enemy to F9's main characters? I can't wait to find out.
Fast and Furious 9 races into theaters on May 22, 2020, so stay tuned to CinemaBlend for continuing coverage. For now, look through our 2019 release schedule to learn what movies are arriving later this year.
Your Daily Blend of Entertainment News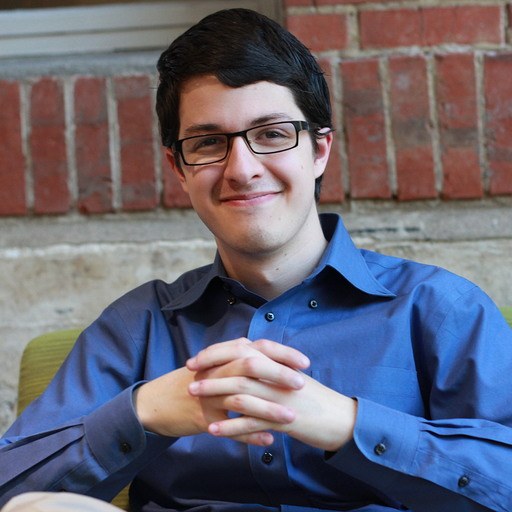 Connoisseur of Marvel, DC, Star Wars, John Wick, MonsterVerse and Doctor Who lore. He's aware he looks like Harry Potter and Clark Kent.