Recasting The Justice League With Actors Who Have Never Been In A Superhero Movie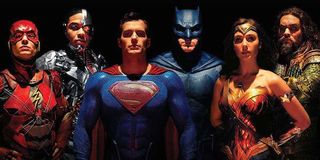 (Image credit: Warner Bros.)
To start, I have no problem with the casting of Justice League. None at all. In fact, the choice of actors who were initially chosen to portray DC Comics' mightiest crime fighters in the DCEU is one of my favorite aspects of the franchise.
However, in a world in which fan fiction and imaginary casting sessions are just as popular as the stories Hollywood puts out, I will even admit that it can be fun to consider who could (or should) play comic book characters in an alternate reality. If not Robert Pattinson as Batman, why not Beauty and the Beast's Luke Evans, or what about Lady Gaga as Wonder Woman instead of Gal Gadot?
Again, there is nothing wrong with Gal Gadot's portrayal of Wonder Woman in Justice League and other DC movies. Replacing her would be the most difficult situation to imagine, hence my tongue-in-cheek mention of Lady Gaga as an example of a totally different alternate reality casting.
Yet, I would consider someone phenomenally talented, but with little on screen acting experience like Lady Gaga as a sound candidate for Wonder Woman, because if I were put in charge of casting an alternate Justice League movie, I would really want to go deep and slightly experimental with my choices, while still considering the known characteristics of the heroes. Most importantly, I would want to give these stars their first shots at a superhero movie.
So, to cast the Justice League movie with an ensemble of current superhero movie virgins, who would I pick? Well, off the top of my head...
Alexander Skarsgård As Superman
What are the essential characteristics of Superman, just about the most powerful being in the Justice League? You need someone with a golden boy personality, a muscle-bound physique, and a nice head of hair. Alexander Skarsgård most definitely has two of those things, and he may have what it takes to nail all three.
The Swedish-born actor, son of Thor's Stellan Skarsgård and brother of It's Bill Skarsgård, rose in popularity as vampire Eric Northman in the HBO series True Blood. Since the supernatural drama series ended in 2014, he has maintained relevance by taking roles of great variety.
In 2016, Alexander Skarsgård played a unique interpretation of Edgar Rice Burroughs' iconic King of the Jungle in The Legend of Tarzan. The following year he won a Golden Globe for HBO's Big Little Lies and in 2019, he showed off his funny bone opposite Seth Rogen and Charlize Theron as a dim-witted Canadian Prime Minister in Long Shot.
Alexander Skarsgård has a vast action range, can rock an action sequence to exciting results, and would undoubtedly fit into Clark Kent's red and blues with ease. If not for Henry Cavill, I think if we did his hair a bit darker, we could proudly call Skarsgård Justice League's Superman.
Jon Hamm As Batman
I don't know about you, but I really did love Ben Affleck's interpretation of Batman in Justice League, especially as an aging, more experienced Bruce Wayne. Obviously, DC and Warner Bros. want to go younger, as evidenced by the casting of Robert Pattinson, but if the studio had hoped to keep Batman older, I think the best choice would be Jon Hamm.
At 48, the rugged, Emmy-winning star of Mad Men has had one of the most impressive careers in Hollywood, from headlining dramatic films to popping up on obscure comedies like 30 Rock, Children's Hospital and, of course, Saturday Night Live. It is surprising that, unless your count narrating FX's X-Men spin-off series Legion, Jon Hamm has never starred in a superhero movie.
Jon Hamm can play dark and emotionally driven, such as in 2010's The Town, or light and personable, such as in Million Dollar Arm, at the flip of the switch. He could effortlessly juggle the personas of both Batman and Bruce Wayne better than most actors who have donned the cape and cowl before.
Jon Hamm even said, while Matt Reeves' The Batman was still being cast, that he would be open to playing the Dark Knight and imagining him in Justice League really makes me want to see that version of the movie. I know Kevin Smith agrees with me.
Dana DeLorenzo As Wonder Woman
Even in an alternate universe, I still cannot think of anyone who could make a better Wonder Woman than Gal Gadot. Nevertheless, in such a short time, Dana DeLorenzo has made a great case to fill the boots of Diana of Themyscira.
The 36-year-old actress of Sicilian descent was a face without a name for a while, with her most recurring role being the demanding CBS Executive named Beth on Late Late Show with Craig Ferguson. Dana DeLorenzo's most famous role to date is as an associate of Bruce Campbell's Ash Williams, Kelly Maxwell, on Starz's short-lived but much loved horror-comedy series Ash vs. Evil Dead.
It is her shamelessly scene-stealing role of certified ass-kicker of the undead Kelly Maxwell in particular that has me convinced Dana DeLorenzo would be a lock for Justice League's Wonder Woman in an alternate reality. Along with her jet black hair and impressive physicality, where she really excels is attitude, which you're gonna need to be an Amazonian warrior princess.
Adrian Grenier As Aquaman
At first glance, Adrian Grenier may seem like an unlikely choice to play Aquaman, especially when comparing him to Jason Momoa's interpretation in Justice League and his 2018 solo spin-off. However, this piece is meant for imagining the casting in an alternate reality and Grenier actually played Aquaman in an alternate reality.
In HBO's long-running celebrity satire Entourage, Vincent Chase (Adrian Grenier) was cast as Arthur Curry in director James Cameron's cinematic adaptation of DC's Aquaman. The film was a great success, and many believed his performance was better than his replacement for the Michael Bay-directed sequel, Jake Gyllenhaal.
The proof that Andrian Grenier is the right choice to play Aquaman is right in front of us. He was given the opportunity to play the Atlantean king before, but never got the full experience he deserved because he was really just playing a character who was playing the character on a TV show.
Furthermore, since Entourage ended in 2011, Adrian Grenier has been showing up almost exclusively in more low key projects, with the exception of the 2015 cinematic sequel to Entourage. Maybe he could use a part like Aquaman in Justice League. I, for one, wouldn't mind seeing it happen.
O'Shea Jackson, Jr. As Cyborg
You know those kinds of actors who seem to come out of nowhere, who hit the ground running on their first jump into the craft, and show no signs of slowing down after? I, proudly and without hesitation, would call O'Shea Jackson, Jr. that kind of actor and, for that reason, I am surprised he has never been a superhero yet.
Since portraying his own father, Ice Cube, in the 2015 N.W.A. biopic Straight Outta Compton, O'Shea Jackson, Jr. has bounced between vastly diverse roles, such as popcorn flicks Den of Thieves or Godzilla: King of the Monsters or quirky comedies Ingrid Goes West and Long Shot, without missing a beat. He has consistently shown nothing short of vibrant, unmissable on screen talent in just the past few years.
I do not much else to offer in my argument for O'Shea Jackson, Jr. to play Victor Stone, the half-man, half-machine hybrid better known as Cyborg. I just believe that he is a phenomenal actor who could bring something fresh and exciting to the character that the DCEU has rarely mastered yet, with all due respect to Ray Fisher in Justice League.
While Ray Fisher did bring a substantial and exquisite execution of Cyborg's burdened side in Justice League, what I would really like to see is a more personable, lively, almost quippy portrayal of the character, which I believe O'Shea Jackson could easily bring to the table. Of course, perhaps this is the Teen Titans fan in me talking.
Joe Keery As The Flash
Speaking of channeling my younger self, growing up with the early 2000s animated iteration of Justice League, I was introduced to a version of The Flash who was socially engaged and a little self-centered. To be air, that was Wally West (voiced by Michael Rosenbaum) and Ezra Miller's Flash in the 2017 Justice League movie was the shyer Barry Allen.
If I were in charge, I might be more partial to Wally West, especially given how fans already have a Barry Allen on TV (Grant Gustin). I think the best choice to fill those shoes would be Joe Keery.
On Netflix's Stranger Things, Joe Keery transformed his character, Steve Harrington, from an intolerable douchebag into a cocky badass with a heart of gold. That is Wally West, practically, to a T and his Flash would provide a unique interplay alongside Jon Hamm's brooding Batman, Alexander Skarsgård's charming Superman, Dana DeLorenzo's tough Wonder Woman, Adrian Grenier's sleek Aquaman, and O'Shea Jackson, Jr.'s quippy Cyborg.
As I have said before, I very much enjoyed the cast of Justice League overall and believe that they worked wonders with their character portrayals, but who does not love an Elseworlds story, right DC fans? Do you agree with my alternative casting choices? Let's talk it out.
Your Daily Blend of Entertainment News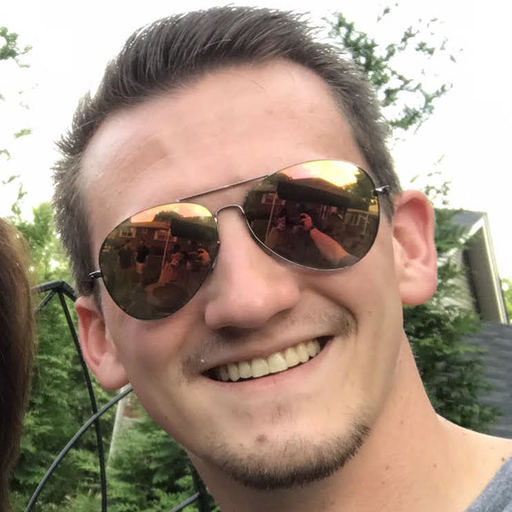 Jason has been writing since he was able to pick up a washable marker, with which he wrote his debut illustrated children's story, later transitioning to a short-lived comic book series and (very) amateur filmmaking before finally settling on pursuing a career in writing about movies in lieu of making them. Look for his name in almost any article about Batman.