Mortal Kombat: An Updated Cast List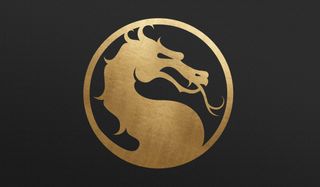 It has begun! That is, the casting for director Simon McQuoid's James Wan produced reboot of the Mortal Kombat franchise. As the film's 2021 release date is set for early in March, this is a pretty timely move for the production to make. And while recent reports had the film's writer, Greg Russo, worried about which characters to put into the film. There's already a handful of them that already seem to be in play.
What's better is the fact that there's eight leads that are either confirmed or in talks to take these crucial Mortal Kombat roles, with one actor brought in to play an as of yet unknown lead. This is, of course, a list of information that's subject to change. For now though, here's the starting lineup for the cast of the latest incarnation of Mortal Kombat.
Joe Taslim - Sub Zero
Dishing out some of the film's potential (and game accurate) on-screen Fatalities is none other than famed fighter Sub Zero. This chill gent will be played by Joe Taslim, who's best known as of late for his roles in films such as The Night Comes For Us and The Raid: Redemption, as well as the Cinemax TV series Warrior. But prepare for Taslim to most likely have his face covered by a mask most of the film, as well as his newfound ability to shoot ice out of his hands playing a pivotal role.
Ludi Lin - Liu Kang
Recently featured in the "Striking Vipers" episode of Netflix's Black Mirror, Ludi Lin has actually played a fighting game avatar before. But now, he gets to play the latest version of Liu Kang, a contestant from Earthrealm that may or may not take the championship this time around. That all depends on if Liu can defeat his nemesis Shang Tsung, the sorcerer that murdered his brother and claimed his soul. Lin has also been seen in the 2017 Power Rangers reboot, playing the role of Zack, the Black Ranger; as well as warrior Murk in James Wan's Aquaman.
Mehcad Brooks - Jackson "Jax" Briggs
Tough as nails and combat ready, Mortal Kombat's Jackson "Jax" Briggs started out as a normal enough guy when first introduced into the fighting game's lore. But eventually, Jax became cybernetically enhanced, leading him to become even more jacked, thanks to two huge metal arms. Bringing this role to life in the new age of adaptation is Supergirl's Mehcad Brooks.
Sisi Stringer - Mileena
One of the fresher faces of talent joining Mortal Kombat is Australian actress/assistant director Sisi Stringer. Set to play the villainous Mileena, this looks to be the major film debut of Stringer, who will also join the masked up cadre of Kombat fighters who are known to hide. Though in traditional variations of her character, Mileena's covering is a blessing for her competitors, as once she unveils her sharp jaws, you're pretty much doomed.
Tadanobu Asano - Raiden
A thunder god who has a fondness and a duty to protect the likes of Earthrealm, Raiden is kind of fun-loving for a deity. Which is good, because once he kicks into fighting form, the results are quite shocking for the Mortal Kombat denizens. What's funny is Tadanobu Asano, the actor who will play this integral role in Mortal Kombat's cast, has some previous experience with thunder gods. Asano has previously the role of Hogun, a member of the Warriors Three in the Thor trilogy; so that may have helped getting him the gig.
Jessica McNamee - Sonya Blade
One of the more recent rounds of casting for Mortal Kombat has seen the role of Sonya Blade filled by actor Jessica McNamee, which marks the second big potential franchise she's landed with Warner Bros. Fresh off of her role as Lori, the ex-wife to Jason Statham's lead in The Meg, McNamee will be playing another military type in the MK universe. Sonya is best known for her military edge, her usage of small arms weapons when need be, and an eventual relationship/flirtation with pretty boy actor Johnny Cage.
Josh Lawson - Kano
A common foe to both Sonya Blade and Jax Briggs is mercenary turned Mortal Kombat fighter Kano, who you can never mistake for anyone else thanks to his glowing red bionic eye. Kano also has a bit of a mouth on him, which is probably why Australian actor Josh Lawson has been cast in the role, as his time on Superstore and House of Lies has worked the most important muscle for this character to a fine tuning.
Lewis Tan - An Unknown Lead
Now here's where things get interesting: Deadpool 2 and the Netflix original series Wu Assassins star Lewis Tan is in talks to be cast in Mortal Kombat himself. The only problem is, no one knows who he's being asked to play. So it's hard to talk about what he might bring to the table, outside of his sweet physical combat prowess. So when we learn more about his eventual role, we'll let you know.
Chin Han - Shang Tsung
A shapeshifting warlock who Liu Kang has more than a passing grudge with, Shang Tsung is a soul-stealing end boss you don't want to mess with. So naturally, a pretty familiar face will be playing who is essentially the big bad to this outing in the Mortal Kombat universe. That is, unless Shao Khan is lurking around somewhere we don't know about. Stepping into this iconic role is Chin Han, a man you probably remember from his role in The Dark Knight, but has more recently been seen in the Dwayne Johnson action thriller Skyscraper.
Hiroyuki Sanada - Scorpion
Equally memorable is the legendary fighter Scorpion, an undead ninja who really doesn't play for one side or the other. This neutral party is another one of Mortal Kombat's masked wonders, and he's being inhabited by another recognizable fixture in the world of Asian acting talent. Hiroyuki Sanada, best known for roles in Sunshine, The Wolverine, and the most recent season of Westworld, will be slinging extendable metal cables with sharp heads at the tip this time out. So when he yells "GET OVER HERE!", you know he means business.
Elissa Cadwell - Nitara
If you thought Shang Tsung enjoyed feasting on his competition, you should try hanging around Nitara when she's draining the competition dry. Mortal Kombat's resident vampire, first appearing in Mortal Kombat: Deadly Alliance, will be part of the line-up for the 2021 motion picture reboot. Playing the role is stunt performer Elissa Cadwell, who has done some previous stunt work for films like The Shallows and Aquaman, as well as Dora and the Lost City of Gold.
Mortal Kombat reboots its ass-kicking tournament for the fate of our universe on March 5, 2021. Seeing as that's going to be a bit of a wait, feel free to stop by our 2019 release schedule to plan out the rest of your year's entertainment.
Senior Movies Contributor
CinemaBlend's James Bond (expert). Also versed in Large Scale Aggressors, time travel, and Guillermo del Toro. He fights for The User.
Your Daily Blend of Entertainment News
Thank you for signing up to CinemaBlend. You will receive a verification email shortly.
There was a problem. Please refresh the page and try again.