The IT Chapter Two Cast And Director Took Some Amazing Items Home From The Set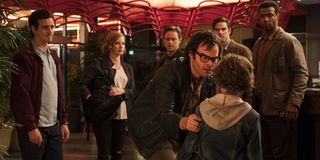 At the end of the day, the legacy of Andy Muschietti's IT movies will be regarded as an immensely impressive one. This is a big screen adaptation that confounded filmmakers and executives for decades as they tried to figure out how to get it done properly, and not only have things turned out tremendously well from a quality standpoint, but even with just two films it ranks as one of the highest grossing horror franchises of all time.
Together, IT and IT Chapter Two are leaving an indelible stamp on pop culture, and everyone involved in the making of them will long remember the experience. Some of the folks, however, will have more than just memories to reflect upon, as I learned during the recent Los Angeles press day for the forthcoming sequel. As I learned during interviews with the director and members of the cast, there are a few items from set that ended up being taken home instead of being put in some warehouse somewhere:
Going from interview room to interview room during the IT Chapter Two press day, I tried to ask all of the actors and filmmakers if they kept anything from the production as a keepsake. Some, like producer Barbara Muschietti, didn't feel like any of the on-set props or bits of costuming were hers to take, but director Andy Muschietti, and stars Jack Dylan Grazer, Sophia Lillis, Jaeden Martell, and Chosen Jacobs apparently didn't exactly feel the same way.
Pennywise's Teeth
First up we have Andy Muschietti's kept item from set, which he didn't exactly surreptitiously take because it was presented to him as a gift. According to the director, his experience filming his final take with Bill Skarsgard as Pennywise The Dancing Clown was marked by the actor approaching him and giving him the fake buckteeth that are so prominently shown in the image above. And while Muschietti didn't say exactly what he has done with the evil clown teeth, he apparently keeps them "very safe."
Silver, Shoes, Fake Cigarettes, And An Inhaler
Even though they were on the set for two movies instead of just one, not every younger member of the Loser's Club wound up keeping an item from the making of IT or IT Chapter 2, but those that did ended up with some pretty amazing keepsakes. The big mindblower that came as a shock to everyone in the room is that Jaeden Martell, who plays Bill Denbrough, got to keep his character's bike, nicknamed Silver. Jack Dylan Grazer held on to the inhaler that Eddie uses for his fake asthma, and Sophia Lillis still has a pair of Beverly's shoes – though she more took them by accident than anything. As for Chosen Jacobs, he went a different route with his memento, as he took home fake cigarettes made of tea leaves so that he could prank his mom.
Losers Club Boxes
When I asked Jessica Chastain and Jay Ryan if they kept anything from set, the former gave me a different answer than most – revealing that she made sure that every adult member of the Losers Club left the set of IT Chapter Two with something special. She had custom wooden boxes made for all of them, and each not only had their character names, but also specific items from the movie that are meant to represent them (explaining more gets a bit too into spoiler territory for a pre-release article). They sound pretty incredible.
The saga making IT and IT Chapter Two is over, but only starting this weekend will audiences be able to see how the big screen story comes to a conclusion. Be sure to check it out, and stay tuned here on CinemaBlend for more from my interviews with the cast and filmmakers!
Your Daily Blend of Entertainment News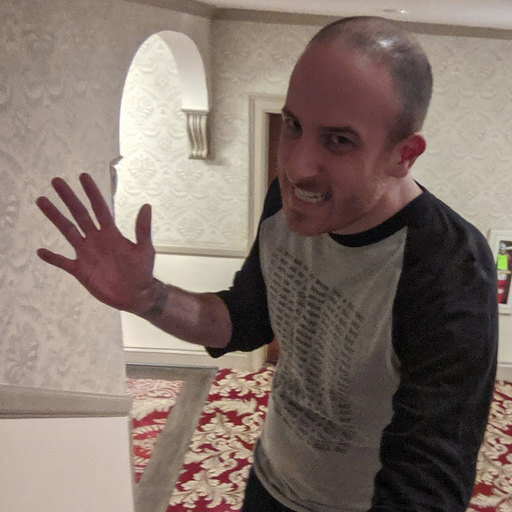 Assistant Managing Editor
NJ native who calls LA home and lives in a Dreamatorium. A decade-plus CinemaBlend veteran who is endlessly enthusiastic about the career he's dreamt of since seventh grade.