Sounds Like Jurassic Park's 'Kids' Want To Return For Jurassic World 3 Too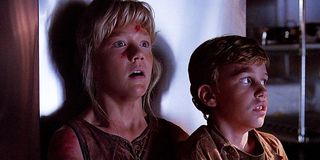 You may not know Joseph Mazzello and Ariana Richards by name, but it's likely you do know them. The two former child actors both appeared in Jurassic Park back in 1993 and now it looks as if they might be open to returning to Jurassic World 3 should the opportunity arise.
Per reports, sources close to the situation say both Joe Mazzello and Ariana Richards would be open to returning for Jurassic World 3, should they be asked to pop in for a cameo or more. The idea is coming after Jurassic World 3 finally confirmed that not only would Jeff Goldblum be back as Dr. Ian Malcolm (and he's pumped), Sam Neill will be back as Dr. Alan Grant and Laura Dern will make a return as Ellie Sattler. The original kids were not part of the announcement, but it wouldn't be totally out of character for a cameo of this ilk to pop up in a franchise film such as this one.
It should be noted the kids from Jurassic Park look very different these days. In fact, Ariana Richards, who played Lex, recently celebrated her 40th birthday. She hasn't appeared on the big or small screen since 2013. However, Joe Mazzello, who played Tim, is still very much active in Hollywood. He notably played John Deacon in Bohemian Rhapsody in 2018 and has recent credits in Undrafted, Justified, Elementary and Person of Interest and more.
Yes, this is the little kid from Jurassic Park.
Look, if you had the opportunity to join a notable big budget adventure movie, you'd have to say yes, right? Unfortunately, while the two original Jurassic Park cast members seem keen to return, it doesn't look as if Universal and the creative team behind the movie necessarily have the same ideas. In fact, ET reports the two former child actors have not been asked to return as of yet.
If this is an idea that appeals to you, however, Jurassic World 3 has not actually started filming, although it is expected to start production soon and at the famed Pinewood Studios in Buckinghamshire, England. Ultimately, a cameo or a return might not be out of the question. Again though, while Jurassic Park and Jurassic World have kept continuity with the storyline and always tried to bring back at least some of the adult leads, there has certainly been less of a push to keep the side characters, in particular the kids, in each movie.
With the return of the full original cast (Ian Malcolm already made an appearance in the last movie), Jurassic World 3 should be hitting on a lot of nostalgic notes. While I don't think Joe Mazzello or Ariana Richards would need to join the movie to achieve that goal, I don't think an appearance would ultimately hurt, either. And there does seem to be a vocal fanbase online that is hoping for the prospect with posts such as these.
A lot could theoretically happen in the next year and a half. The movie still has to film, then there's the lengthy post-production process that comes after. Eventually, we'll get to see the final project, but it's still a ways away. In fact, you'll only be able to catch it starting on June 11, 2021. For now, see what all we know about the movie with our full guide.
Your Daily Blend of Entertainment News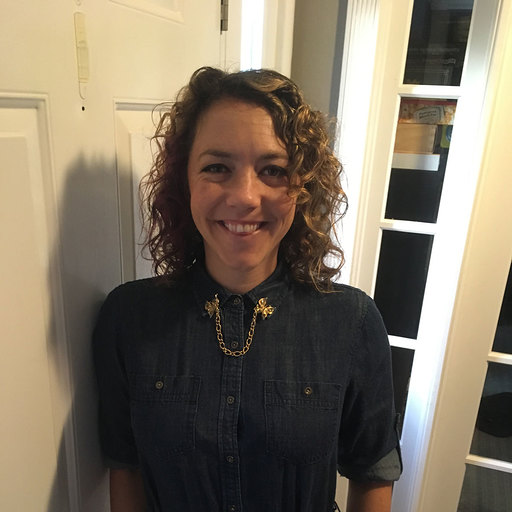 Reality TV fan with a pinch of Disney fairy dust thrown in. Theme park junkie. If you've created a rom-com I've probably watched it.