Terminator: Dark Fate's Skynet Replacement Has Been Revealed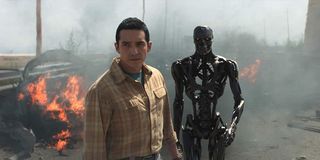 For the majority of the Terminator franchise, the artificial intelligence network Skynet has been responsible for unleashing the Terminators onto the world and killing off nearly all of humanity. But after five movies, Skynet won't have any role to play in the franchise's next installment, Terminator: Dark Fate. Director Tim Miller revealed this over the summer, and now he's informed fans what will be taking the A.I's place: a different, yet similar network called Legion.
Because Terminator: Dark Fate serves as a direct sequel to The Terminator and Terminator 2: Judgement Day, none of the developments Skynet went through in the last three movies are considered canon. Instead, Skynet remained destroyed following the events of Terminator 2 and the original Judgement Day did not come to pass on August 29, 1997. But in keeping with Terminator tradition, humanity still faces an apocalyptic future, with Legion being responsible this time around.
Tim Miller didn't reveal anything to Fandango about Legion's origins in Terminator: Dark Fate, but he did note that in the future, the remnants of humanity are fighting back against this A.I. by using stolen Legion technology to create enhanced versions of themselves, Mackenzie Davis' Grace being among them. And, of course, Legion is the one that sends back Gabriel Luna's Rev-9, a new Terminator that's a cross between the T-800 and T-1000 capable of separating itself into two units.
This marks another example of the river of time being diverted, but ultimately leading to the same destination. Miles Dyson, the main person responsible for Skynet's creation in the future, sacrificed himself in Terminator 2 to blow up the headquarters of Cyberdyne Systems, which had housed the damaged CPU and right arm of the T-800 from The Terminator. With Dyson dead, those components later being destroyed and Sarah lowering the benevolent T2 T-800 into a vat of molten steel, surely that was enough to avert the apocalypse, right?
Clearly that wasn't the case in Terminator 3: Rise of the Machines and Terminator Salvation, and Terminator Genisys not only saw Skynet rebranded in the present day as Genisys (duh), but it also gained physical form through the Matt Smith-portrayed T-5000. But for Terminator: Dark Fate, it appears Skynet is truly gone, yet somehow Legion has taken its place in this timeline.
Obviously we'll have to wait until Terminator: Dark Fate comes out to learn how and why Legion was created, but for now, it's enough to know that it has unleashed its own Terminators in the future, and the Rev-9 has been tasked with killing Natalia Reyes' Dani Ramos, as she holds some importance in events to come. Fortunately, not only has Grace also been sent back in time to protect Dani, but those two will later be aided by Sarah Connor and a T-800 named Carl.
It's also a good bet that those four will attempt to stop Legion from ever being created, similar to the efforts to prevent Skynet's creation in Terminator 2. Keep in mind that Terminator: Dark Fate could serve as the first installment of a potential trilogy, so even if their sabotage efforts are successful, there might be another way that Legion still rises to power.
Terminator: Dark Fate hits theaters on November 1, so keep checking back with CinemaBlend for more coverage. In the meantime, browse through the rest of this year's offerings with our 2019 release schedule.
Your Daily Blend of Entertainment News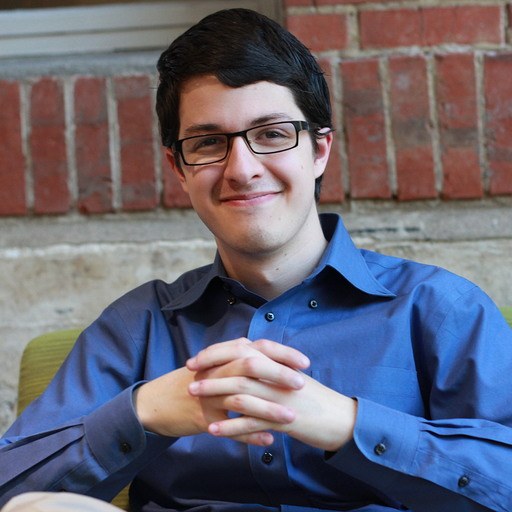 Connoisseur of Marvel, DC, Star Wars, John Wick, MonsterVerse and Doctor Who lore. He's aware he looks like Harry Potter and Clark Kent.