Looks Like Birds Of Prey Is Going For An R-Rating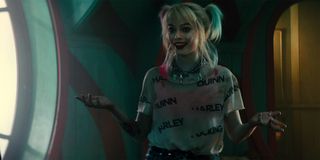 The world of DC Comics adaptations is in an interesting place at present when it comes to the subject of ratings. Traditionally the biggest releases based on the material are created with PG-13 in mind, which is by itself an attempt to target the highest number of demographics, but in recent years there has been some very successful experimentation with more adult-centric projects. On the DC Universe streaming service boundaries are being pushed with language and violence on Titans, Doom Patrol, and the Harley Quinn animated series, and there is also, of course, the billion dollar success that is Todd Phillips' Joker.
That leaves the next big DC Comics movie, director Cathy Yan's Birds Of Prey (And The Fantabulous Emancipation Of One Harley Quinn), in a very interesting situation. Does it follow in the footsteps of Margot Robbie's previous Harley Quinn performance in the PG-13 Suicide Squad, or does it try to go with the new flow? Based on what we know about the film, it looks like it too is going to be released with an R-rating when it hits theaters in the early months of next year.
Earlier this year I was invited along with a group of other journalists for a journey to the set of Birds Of Prey (And The Fantabulous Emancipation Of One Harley Quinn) while it was filming on the Warner Bros. backlot in Burbank, California, and it was during this trip that we learned about the movie's path towards becoming a more adult-centric affair. The filmmakers that we spoke to on set at the time wouldn't go as far as to confirm that the film is going to be edited with an R-rating in mind, but the totality of what was witnessed on set suggests that will be the ultimate direction.
To start, there's the scene that we watched the production actually film while we were on set. There was no bloody violence involved in the sequence – which featured a gathering of Margot Robbie's Harley Quinn, Mary Elizabeth Winstead's Huntress, Jurnee Smollett Bell's Canary, Rosie Perez's Renee Montoya, and Ella Jay Basco's Cassandra Cain – but it's a well-known rule that movies only get one or two uses of the word "fuck" before automatically getting an R-rating from the MPAA, and that count was far exceeded in just the one bit of back-and-forth dialogue.
Furthermore, we kept waiting for the production to do a censored version of the scene – which is to say a take where none of the characters cursed so that the post-production team would have material to work with for a PG-13 cut – but that version was never filmed while we were on set.
Beyond that, the adult language isn't even just limited to the dialogue in Birds Of Prey (And The Fantabulous Emancipation Of One Harley Quinn). The white top that Margot Robbie is wearing in the image at the top of this page (which is what she was wearing while we were on set) doesn't just say "Harley Quinn" all over it, but instead "Harley Fucking Quinn." There is a touch of fashionable distortion done, but not nearly enough that you can't read exactly what the message says.
While nobody on set would fully confirm that Birds Of Prey (And The Fantabulous Emancipation Of One Harley Quinn) will have an R-rating, the language being employed by the filmmakers and actors also most definitely suggested that the production is leaning in that direction. This includes Margot Robbie, who is not just one of the leads of the feature, but also one of the producers.
Sitting down with us in between takes, Margot Robbie was asked about getting to be a bit more "adult" playing Harley Quinn in Birds Of Prey, and she discussed the particular freedom that she has been given on the film compared to the work that she got to do with the character while starring in Suicide Squad. According to the actress/producer, it not only allows for a bit more audacious fun, but it also allows the storytelling to more authentically dig into characters that have a legitimately dark edge to them. Said Robbie,
This set visit took place in March, a.k.a. more than half-a-year before the aforementioned billion dollar success of Joker, and it's easy to believe that the folks at Warner Bros. will feel much more comfortable about releasing Birds Of Prey with an R-rating now that they know that it won't necessarily kill the profit potential. Still, while there was some obvious reticence on display during the press day on the production, it was still very much made clear that it's the film's intention to aim for fresh perspective.
At the start of our Birds Of Prey (And The Fantabulous Emancipation Of One Harley Quinn) set visit, producers Bryan Unkeless and Sue Kroll were asked about the possibility of seeing the film released with an R-rating, and Unkeless explained,
We don't fully know what's been going on behind the scenes with Birds Of Prey (And The Fantabulous Emancipation Of One Harley Quinn) in the months since our set visit, and the MPAA doesn't make its final rating decisions until the movie is just about ready to lock picture, so the question about the film's rating is one that remains up in the air to this day. Still, based on what we saw and heard on set, it looks like anyone under the age of 17 is going to need an adult to purchase their ticket.
Birds Of Prey (And The Fantabulous Emancipation Of One Harley Quinn), which also co-stars Ewan McGregor and Chris Messina, will be in theaters everywhere on February 7th – and be sure to stay tuned here on CinemaBlend for more stories from my time on the film's set during production.
Your Daily Blend of Entertainment News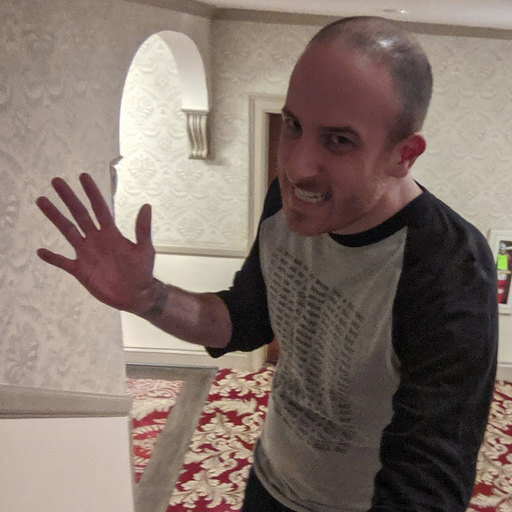 Assistant Managing Editor
NJ native who calls LA home and lives in a Dreamatorium. A decade-plus CinemaBlend veteran who is endlessly enthusiastic about the career he's dreamt of since seventh grade.