The Best '90s Movies On Disney Plus Right Now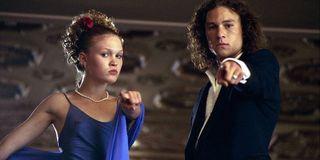 (Image credit: (Touchstone))
If you're craving warm cup of nostalgia this holiday season, it might be best served right on Disney+. There are a ton of Disney movies and television that have been made available on the streaming service since its launch only last month. But for many of us, 90s movies have a special place in our hearts, because it transports us right back to the era. These are the movies we used to slip into VCRs and skim for on grainy television sets. We watched them alongside our beanie babies, or between waiting for AOL dial-up to launch.
Feel old yet? Some of these '90s movies are pushing 30. They may be your long lost favorites or beloved classics you never found the time to see. Either way, it's time to sit back and check out the best movies of the '90s avaliable on Disney+!
Aladdin (1992)
In 2019, audiences were granted their wish of seeing this '90s classic on the big screen with Guy Richie's reimagining starring Mena Massoud and Will Smith. But now it's time to go back to the 1992 movie that started it all! Aladdin follows the titular character living on the streets in Agrabah who meets the kingdom's Princess Jasmine during her efforts to see beyond the palace walls. When Aladdin comes across a powerful and comical Genie, he wishes to become a prince in order to impress Jasmine, getting between Jafar's greater plans in the process. Robin Williams' fast-talking and heartwarming genie makes it worth another watch, full stop! Stream it here.
Home Alone (1990)
Is it really the holidays without giving Home Alone a rewatch? The '90s movie is one of the most beloved Christmas movies of all time. It's a tradition that simply cannot be missed. Macaulay Culkin's Kevin McCallister, an 8-year-old who is forgotten at home when his large family is rushing to a family vacation abroad. Believing he'd wished them away, Kevin takes to a "bachelor lifestyle" before a pair of burglars threaten his home and he cleverly decides to defend it. It's highly rewatchable and cuter than you might remember. Watch it here.
The Rocketeer (1991)
Before there was Robert Downey Jr's Iron Man, there was The Rocketeer. This is a true Disney treasure, starring the likes of Jennifer Connelly and Alan Arkin and helmed by Captain America: The First Avenger director, Joe Johnston. It has been overlooked in recent years but now that it's available on Disney+, it's time to give it some love. The sci-fi action flick based on a graphic novel follows a 1938 pilot, Cliff Secord, who comes across a top-secret jetpack prototype and uses it to become a hero during World War II. Awesome, right? Check it out here.
Beauty And The Beast (1991)
It's a tale as old as time! In the '90s, Disney had perhaps their most beloved period for animated musicals called the "Renaissance Era" and the Beauty and the Beast is one of the most enchanting of the bunch. The movie has a headstrong Belle feeling like an oddball in her French town. When her father is kidnapped in a mysterious castle, she sacrifices her own freedom in exchange for his. Belle ends up finding a home amongst talking objects and with the cursed prince behind the Beast. The dance scene between the two still beautifully holds up! Watch it here.
The Sandlot (1993)
Another classic produced in the '90s and still quoted today is 1993's The Sandlot. We all know it: "You're killing me, Smalls!" The cult classic follows a new kid named Scotty Smalls who isn't the best baseball player by any means but becomes embraced by a group of boys who regularly play the patriotic sport at their local field. When the team loses a baseball over a neighbors yard, Smalls steals his stepfather's autographed ball to use in its place – and hijinks ensue. Rewatch the movie on Disney+ here before the streaming platform releases their TV show sequel!
A Goofy Movie (1995)
Remember, A Goofy Movie? It's '90s Disney gold – especially since it's one of the few (only?) feature length animated movies actually set in the era. The movie introduces audiences to Goofy's son Max who is an awkward preteen who is dragged on a cross-country road trip with his dad, who is trying really hard to be "cool" and maintain a connection with his son, when all he has on his mind is his crush Roxanne. This Disney movie has the most heartfelt performance from Goofy and Powerline's "Stand Out" song still slaps! Watch it here.
Flubber (1997)
The '90s were a particular strong era for some of Robin Williams' best work, so it's no surprise the late actor has more than one movie on this Disney+ list. Between Mrs. Doubtfire, Hook and Jumanji, many tend to forget about another solid family-friendly performance from Williams in Flubber. The 1997 movie is a remake of Disney's '60s movie The Absent-Minded Professor, about a college professor who discovers a formula for lively elastic goo to help the basketball team's losing streak and win his fiancée back. It's probably the most dated of the bunch, but if you grew up with this one, you'll be especially excited to press play on this one.
Mulan (1998)
Let's get down to business! Mulan is one of the most empowering, yet underrrated Disney princesses in the studio's history. It's the perfect time to reflect back on this one, especially with the live-action remake coming to theaters in March. The animated movie is based on Chinese folklore about a young woman who takes her father's place in the army. She tries to pass off as a man and train like one, finding a friend in Eddie Murphy's hilarious Mushu, members of the army and falls in love with Shang Li on the way. Watch it here.
Toy Story 2 (1999)
The Toy Story saga just released its fourth installment over the summer and now's a great time to revisit the best of the bunch – that's right, I said it: Toy Story 2 is arguably the best of Pixar's famous franchise. Disney+ offers all three Toy Story films, some related shorts and Forky Asks A Question. The second film released in 1999 has Woody learning about his origins when he comes into the hands of Al's Toy Barn and his friends go on a mission to retrieve him. It's crazy how far Pixar has come since Toy Story 2, but it really shows how good their sequels can be. Watch it here.
10 Things I Hate About You (1999)
Before Heath Ledger famously took on the role of Joker in Christopher Nolan's The Dark Knight, he was a teen hearthrob in 10 Things I Hate About You. The rom-com favorite is a modern retelling of Shakespeare's Taming of the Shrew about two polar opposite sisters, one popular and the other, an ill-tempered rebel (Julia Stiles). Their father deems that both have to date someone, or neither of them can. Stiles falls for Ledger's Patrick Verona in an unlikely high school comedy unlike any other. Watch it here.
The Nightmare Before Christmas (1993)
Amidst an onslew of Disney princesses in the '90s, A Nightmare Before Christmas is an outlier. The Halloween/Christmas-themed movie tells the story of Jack Skellington, the Pumpkin King who longs to take over Santa Claus' once-a-year tradition in his own twisted, but well intentioned ways, while also charming the melancholy, Sally. It has become one of Disney's most popular cult classics and most subversive films in their library to date. It's also one of Tim Burton's most memorable and iconic films ever. Check it out.
While You Were Sleeping (1995)
Before making her more well-known flicks such as Ms. Congeniality, Gravity or The Proposal, Sandra Bullock once starred in a hilarious holiday rom-com with Bill Pullman and Peter Gallagher. In the movie, Bullock passes her long days working for the Chicago Transit Authority, crushing on a handsome stranger (Gallagher). When she saves his life, he goes into a coma and she begins a string of lies that has his family believing she's his fiancée. It has plenty of funny moments to chew on and Sandra Bullock's charm is especially infectious. Stream it here.
The Lion King (1994)
You really cannot go wrong with a classic as massive as this. The Lion King's availability is a treasure on Disney+, especially considering the movie is considered one of the best movies made by the studio ever. The movie has young Simba go through a tragedy that has him singing "Hakuna Matata" on the outskirts of Pride Rock – but a greater calling and personal journey brings him back. Since the movie was recently remade by Jon Favreau for the big screen, it's an impeccable time to venture back and see the original in all its glory. See it here.
In the '90s spirit yet? There's a movie in the Disney+ library for everyone, whether it be an animated classic, holiday fun, a cozy rom-com or a nostalgic performance. If you're looking for more Disney+ inspiration, check out what's coming to Disney Plus in January 2020.
Your Daily Blend of Entertainment News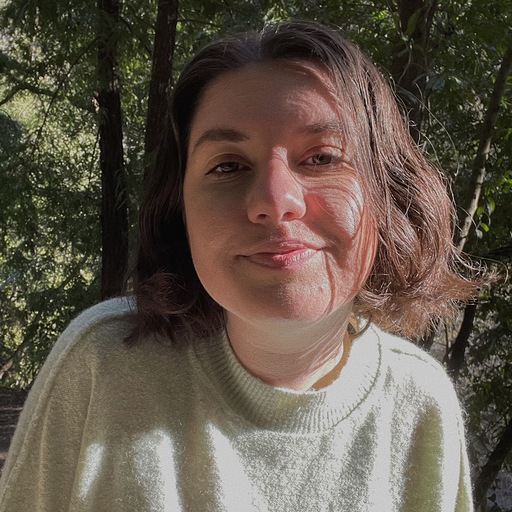 YA genre tribute. Horror May Queen. Word webslinger. All her writing should be read in Sarah Connor's Terminator 2 voice over.