8 Of The Most Horrifying Horror Genre Snubs In Oscars History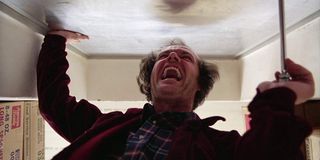 (Image credit: (Warner Bros))
2019 was an incredible year for horror, as was 2018. The beloved genre has been going through a renaissance, and yet, with awards season completely in gear, it has once again been shut out from the conversation. Neither Lupita Nyong'o's masterful dual roles in Us nor Florence Pugh's disturbing descent into madness in Midsommar are not expected to enter the Best Actress category, as biopics and dramas continue to be the priority of the Academy.
This "genre bias" is not new to awards season. It's been made loud and clear which movies have a shot at a golden trophy over the years, and horror is quite low on the list. Six horror movies in all of history have been nominated for Best Picture, with 1991's Silence of the Lambs becoming the only out of the handful to take the prize and dominate its year with a sweep of the four major categories (though even that could be argued to be more of a thriller).
If you thought the last couple years have been scary for the horror genre, take a look at these terrifying, horror-related snubs in Oscar history. Considering the iconic status of many of these movies, it's almost criminal that they were shut out from recognition.
Frankenstein (1931)
That's right, this is an almost a one-hundred year issue. The Best Picture winner in 1931 was Cimarron. Have you ever heard of it? It has been Boris Karloff's Frankenstein that has gone down in history as one of the most influential pieces of early cinema. Sure it's an adaptation of Mary Shelley's novel of the same name and horror cinema was only beginning back in the day, but it was vastly different than anything else. It's emotional and Karloff disappears into the role. This Frankenstein is iconic and it was completely shut out from awards season.
Psycho (1960)
Is there really an explanation needed? Psycho is one of the most innovative films ever. It is named in so many film classes and is still dissected for Alfred Hitchcock's craft. The masterful use of suspense with the music, the chocolate down the shower drain... without Psycho, the horror of today basically doesn't exist. Most of all, it challenged its audience. Thankfully, the Academy did nominate the film for four categories, including Best Director. But it wasn't given the chance at Best Picture. The Apartment won big that year.
Jaws (1975)
One of the most influential movies in pop culture is certainly Jaws. We can all go into the theme song or think about a fin appearing out of nowhere while wading at the beach. And yes, Jaws was recognized to an extent at the Oscars by winning Best Sound, Film Editing and Best Music. It was nominated for Best Picture, but lost to One Flew Over The Cuckoo's Nest. But where was Steven Spielberg's Best Directing nomination? It was a huge snub and he rightfully hired a crew to film his reaction thinking it'd be a full sweep.
Alien (1979)
Another horror classic greatly shut out of Oscar night was Ridley Scott's Alien. The movie did nab a win for Best Visual Effects and was nominated for Art Direction, but no other categories were in the cards. Even today, science-fiction and horror types are sometimes given some space on Oscar night in technical categories, but places such as performance, director or Best Picture are not. Alien had a massive impact on the horror and sci-fi genre, and Sigourney Weaver's Ripley could have easily been among the nominees. Kramer v. Kramer won Best Picture that year.
The Shining (1980)
Not only is The Shining one of the best horror films ever, it's considered one of the best movies period. The movie is famously one of Stanley Kubrick's few films without a single Oscar nomination. That's right, it was completely out of the race. Ordinary People was the Best Picture winner that year, which Robert Redford won Best Directing for as well. Cinematography at the very least could have been part of The Shining's Oscar legacy. This has to be one of the most starkly overlooked films by the Academy in film history.
Pan's Labyrinth (2006)
Pan's Labyrinth had another thing going against it besides it having "horror" elements. It was a foreign film, and those are often placed in a box in the Best Foreign Language category at the Oscars and not given recognition otherwise. Labyrinth was nominated in six categories, most of which were in the technical categories. It won for Cinematography, Art Direction and Makeup. However, the imaginative fairytale horror was snubbed for Original Screenplay and Best Foreign Language Film. Del Toro was later recognized in a big way for The Shape of Water though.
Get Out (2017)
Here's one we all know well, mostly because it's still fresh in our heads. Get Out was the first movie in its genre to be nominated for Best Picture in almost a decade – that's counting Black Swan, which falls more into the drama territory. Jordan Peele nabbed a massive win that showed some promise from the Academy toward horror when he won for Best Original Screenplay. Interestingly enough, it was Guillermo Del Toro's The Shape of Water that beat out Peele for a Best Picture win. Still, I believe the timely social horror film will be better remembered.
Hereditary (2018)
That brings us to last year. Ari Aster's Hereditary completely blew audiences away for its leaning into scares and supernatural with family dynamics and mental health. It doesn't particularly aim to entertain. Aster uses filmmaking in a unique way to extenuate immense dread. Early critics were notably patting Toni Collette on the back for her incredible performance in the movie. And yet, the buzziest horror film of the year wasn't given an ounce of attention by Oscar voters. Because again, the Academy doesn't usually care for scary things.
What do you think? Why does the Academy so often shut out the horror genre? These films explore the human condition and have pushed the progress of filmmaking in the highest sense of the word. What makes them less deserving than biopics, dramas and musicals? Leave a comment below!
Your Daily Blend of Entertainment News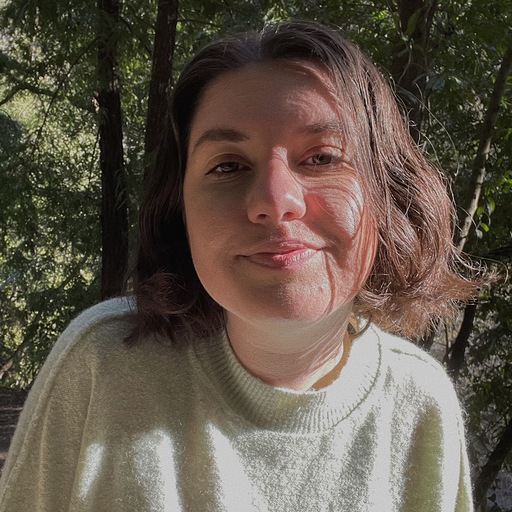 YA genre tribute. Horror May Queen. Word webslinger. All her writing should be read in Sarah Connor's Terminator 2 voice over.