12 Outrageously Funny Movies On Netflix Right Now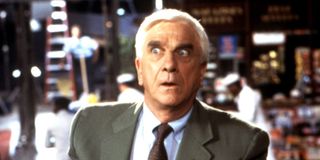 If you are reading this it is probably because you are a Netflix subscriber in need of a good laugh. The comedies section of the streaming service has a plentiful selection of funny movies that quench your thirst for witty dialogue and childish sight gags in no time.
To help narrow down your search, however, allow us to provide a few recommendations available to stream. These are just 12 of some of the funniest movies on Netflix.
Austin Powers: International Man Of Mystery (1997)
Since childhood, I have always wondered how even a secret agent as unkillable as James Bond could live through several decades and still be young enough to continue kicking ass. Thus, I would have to side with Mike Myers' hip, swinging Brit as the more believable cinematic secret agent since Austin Powers: International Man of Mystery at least tries to explain its hero's stunted aging process between the 1960s and 1990s.
Austin Powers (Mike Myers, who also wrote this hit espionage send-up) is awakened in 1997 from a 30-year cryogenic hibernation in order to stop his recently unfrozen enemy, Dr. Evil (Myers), but neither are having an easy go adapting to the new decade. For thoughtful jabs at James Bond tropes and shameless indulgence in unbridled absurdity, this highly quotable comedy from Bombshell director Jay Roach is arguably the crown jewel of modern day spy movie parodies. Stream it here (opens in new tab).
Between Two Ferns: The Movie (2019)
The Hangover may have made him a household name, but Between Two Ferns, the hilariously cringe-worthy talk show deconstruction from Funny Or Die, might be the most brilliant thing Zach Galifianakis has ever done. While you may not have expected a series of digital shorts to inspire a feature-length spin-off, that is just what happened and the results are praise-worthy.
This Netflix original sees Zach Galifianakis hit the road in a desperate attempt to continue his show after a disastrous accident leaves his set indefinitely unusable. The mockumentary shines its brightest when it sticks to the awkward celebrity interview format (featuring cameos by Brie Larson, Keanu Reeves, and David Letterman, to name a few), but they so satisfyingly live up to the webseries' reputation enough to earn Between Two Ferns: The Movie a strong recommendation. Stream it here (opens in new tab).
Dolemite Is My Name (2019)
For much of the 1980s, Eddie Murphy was the biggest name in comedy (and Hollywood in general), but has since seen a handful of ups and several downs for the past few decades. His Golden Globe-nominated role in the Netflix original biopic Dolemite Is My Name could be the comeback fans of the comedian have been waiting for.
The film chronicles the struggles of late cult comedy phenomenon Rudy Ray Moore (Eddie Murphy) as he, with the help of his boisterous friends, scrambles to make his popular, foul-mouthed stage persona, Dolemite, into a feature film that would eventually become a staple of blaxploitation cinema… despite its schlocky execution and aggressive cheesiness. Imagine The Disaster Artist if Tommy Wiseau had a genuine personality and optimism to earn your support and you have the inspiring and charmingly hilarious Dolemite Is My Name. Stream it here (opens in new tab).
Free Fire (2016)
In 1978 Boston, two differing parties meet in an abandoned warehouse to conduct an illegal arms deal. However, as soon as we become familiar with each eccentric character, things quickly get out of control, inciting the symphony of relentless gunfire that makes up the most of director Ben Wheatley's Free Fire.
A movie that is essentially 90 minutes of angry people shooting at each other sounds more traumatizing than fun. However, with some '70s-style B-movie flavor, a colorful ensemble cast (including Brie Larson, Armie Hammer, Cillian Murphy, and Sharlto Copley), fast-paced wit, and the music of John Denver, the Martin Scorsese-produced Free Fire easily becomes one of the most enjoyably riotous action comedies in recent memory. Stream it here (opens in new tab).
Harold And Kumar Go To White Castle (2004)
Every classic stoner movie begins with a simple premise that rapidly spirals completely out of control. One of the most definitive examples of this is the story of two childish twenty-something pals who just want to satisfy their "medically-induced" munchies, but run into a little trouble along the way in this critically acclaimed, raunchy cult hit that spawned two sequels.
What is especially fascinating about Harold and Kumar Go To White Castle is the careers it would spark. John Cho (Harold) is known for playing Sulu in J.J. Abrams' Star Trek reboot, Kal Penn (Kumar) worked for the Obama Administration at one time, and Neil Patrick Harris (playing a highly fictionalized version of himself) is, well, Neil Patrick Harris. Take a look back at a unique time in these actors' lives with this hilarious adventure. Stream it here (opens in new tab).
Kingpin (1996)
Peter Farrelly struck Oscar gold for the first time last year by winning Best Original Screenplay and Best Picture for his fact-based period drama, Green Book. You would never believe that this was same guy who, along with his brother Bobby, directed Dumb and Dumber, There's Something About Mary, and this comedy that raises the stakes of knocking down pins higher than ever.
Years after a misunderstanding leaves star bowler Roy Munson (Woody Harrelson) without his good hand, he finds hope in the talent of Ishmael (Randy Quaid), whom he convinces to bowl competitively, something his Amish community would never allow, and they are soon joined on the road by the beautiful Claudia (Vanessa Angel). While Kingpin initially got mixed reviews, Roger Ebert praised the film for its consistency in delivering one striking comedic bit after another. Stream it here (opens in new tab).
Monty Python And The Holy Grail (1975)
Absurdist comedy usually panders to a very niche audience. Nevertheless, Monty Python, the groundbreaking British comedy troupe who pushed absurdity dangerously further than anyone before or since, managed to pull off one of the most iconic and widely beloved farces of all time with this comedy that turns Arthurian literature on its head.
The Knights of the Round Table embark on a quest to find the Holy Grail, but run into the far too resilient Black Knight, rude Frenchmen, and a homicidal rabbit, along the way, all culminating to a hilariously abrupt conclusion that supposedly coined the term "cop out." Co-directed by eccentric visionary Terry Gilliam and the late Terry Jones, Monty Python and the Holy Grail is commonly considered the troupe's greatest cinematic achievement and one of the strangest experiences you will ever have laughing. Stream it here (opens in new tab).
The Naked Gun: From The Files Of Police Squad! (1988)
Speaking of dangerous levels of absurdity, here we have a tale of man so unwittingly a danger to himself and other that it is just plain absurd. Of course, that is very thing we can expect from this movie from the creators of Airplane! starring the best straight face in comedy: the late, great Leslie Nielsen.
The legend reprises his role as Lt. Frank Drebin, from the short-lived crime procedural spoof series Police Squad!, who must foil an assassination plot against Queen Elizabeth II despite countless goofy sight gags getting in the way. If you can get past seeing O.J. Simpson in a starring role as an equally bumbling officer, The Naked Gun is the ultimate detective parody and the beloved Leslie Nielsen's most definitive comedic role. Stream it here (opens in new tab).
Scary Movie (2000)
The irony of Wes Craven's 1996 slasher revival, Scream, is that Kevin Williamson's script was intended as a deconstruction of the teen horror genre. Therefore, when The Wayans Brothers wanted to use the film as the focus of their slasher send-up, they had to go for a more overtly humorous tone.
Scary Movie is essentially a parody remake of Scream, with all the clever plot twists and hair-raising suspense supplemented with over-the-top callbacks to common horror cliches and tasteless sight gags that, impressively, never run out of steam. It just may be the last in an era of good cartoonish spoofs. Stream it here (opens in new tab).
Scott Pilgrim Vs. The World (2010)
If films like Hot Fuzz or Baby Driver were not enough to convince you that Edgar Wright is one of cinema's most inventive modern day visionaries, maybe Scott Pilgrim vs. the World will. A movie that complements its video game-esque plot line with 8-bit music cues and imagery has to be considered genius.
Struggling punk band bassist Scott Pilgrim (Michael Cera) must defeat the seven evil ex-boyfriends of his new love interest Ramona Flowers (Mary Elizabeth Winstead) in order to win her heart. Based on a series of graphic novels, Scott Pilgrim vs. the World is a game-changing comedy with a nerd-tastic visual style and brilliant twists and turns, all while never sacrificing its tone that fuses off-beat slacker quirkiness with fantasy so uniquely, it veers on cinematic rebellion. Stream it here (opens in new tab).
Zack And Miri Make A Porno (2008)
This comedy from indie slacker comedy king Kevin Smith is more than likely the sweetest and most heartwarmingly romantic film on this list. It just takes a lot of incessantly raunchy humor to get to that point, followed by a little more dirt after that.
When lifelong friends Zack (Seth Rogen) and Miri (Elizabeth Banks) become desperate for money, they come up with the brilliant idea to produce an adult film, a project that becomes more revealing than they expected. Zack and Miri Make A Porno is a surprisingly tasteful movie for a comedy that revolves around tasteless subject matter and a highlight of the Clerks director's post-'90s career. Stream it here (opens in new tab).
Zombieland (2009)
Of the many films that pay tribute to the pioneering achievements of Night of the Living Dead creator George A. Romero through a more humorous lens, I would rank Zombieland second to a certain British horror comedy. However, this goofy road trip through an apocalyptic landscape, with a killer cameo from a beloved comedian, is still a great time for any occasion.
A quartet of mismatched survivors (Woody Harrelson, Jesse Eisenberg, Emma Stone, and Abigail Breslin) must learn to work together as they seek refuge in a world overrun by the undead. The impeccably witty script from future Deadpool scribes Rhett Reese and Paul Wernick and the cast, who clearly enjoyed themselves making this, make Zombieland one of the funniest films focusing on otherwise morbid subject matter ever made. Stream it here (opens in new tab).
Are you laughing yet? No? Then, I suppose that means you have not started your binge of funny movies on Netflix yet. Go ahead and get your comedy fix and be sure to check back for more recommendations of what to stream here on CinemaBlend.
Jason has been writing since he was able to pick up a washable marker, with which he wrote his debut illustrated children's story, later transitioning to a short-lived comic book series and (very) amateur filmmaking before finally settling on pursuing a career in writing about movies in lieu of making them. Look for his name in just about any article related to Batman.
Your Daily Blend of Entertainment News
Thank you for signing up to CinemaBlend. You will receive a verification email shortly.
There was a problem. Please refresh the page and try again.