The 12 Most Anticipated Netflix Original Movies Coming To Netflix In 2020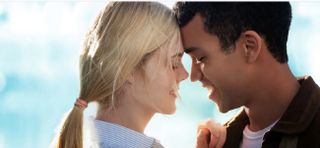 Move over Disney, Warner Bros. Paramount, and Sony because Netflix has some of the most highly anticipated films of 2020. These Netflix Original movies feature huge stars and directors. Quickly, Netflix is becoming an important player in the movie production industry; film fans know that Netflix creates content that is on the same level as many major studio movies.
In 2020, Netflix plans to release 25 original movies, and it seems like Netflix is going for quantity and quality because almost all of them sound appealing, either for the cast, director, or storyline. Despite the abundance of options, we narrowed the list to twelve films that we can't wait to watch on Netflix in 2020.
Miss Americana (Early 2020)
Set to open the Sundance film festival, Miss Americana follows Taylor Swift's life and career over a several year period. The Sundance lineup describes the film as "a multifaceted window into Swift, her creative process, and her singular experience of being one of the brightest lights on the world's global stage." Miss Americana makes its world premiere at Sundance on January 23, 2020, but Netflix has not set an official release date to stream the film, only saying that will be released globally in early 2020. Those fascinated by Taylor Swift view Miss Americana as a must-see film for what will hopefully be unfiltered access to the life and career of one of the most influential women in the world, especially with her recent legal battles, career evolution, and Cats.
Mank (TBD)
From 1926 to 1952, Herman J. Mankiewicz was a respected Hollywood screenwriter. Over the course of his career, he wrote and worked on scripts for some of the most popular films of all-time, including The Wizard of Oz, Pride of the Yankees, and most importantly Citizen Kane. Herman J. Mankiewicz and Orson Welles both won Academy Awards for Citizen Kane, but the story doesn't end there. David Fincher directs Mank, a film about the combative journey Mankiewicz experienced to receive writing credits for his work on Citizen Kane.
Gary Oldman plays the title role, and Tom Burke takes on the role of Orson Welles, and Amanda Seyfried and Lily Collins have supporting roles. Production on Mank began in November, so likely this film won't appear on Netflix until late 2020. The level of talent involved in Mank, from David Fincher to Gary Oldman, makes this film worth the wait.
Rebecca (TBD)
Lily James and Armie Hammer star in the latest adaptation of the beloved horror novel Rebecca. Rebecca follows newlyweds Maxim de Winter (Armie Hammer) and Mrs. de Winter (Lily James) as they deal with a haunting from the ghost of Maxim's first wife, Rebecca. The circumstances surrounding her death are mysterious. Production on Rebecca began in June 2019, but Netflix hasn't announced an official release date. Due to the suspense and horror elements of Rebecca, we predict that Netflix could release the film in fall 2020, just in time for the Halloween season. Alfred Hitchcock's 1940s version of Rebecca won him awards and critical acclaim, so if executed with the same precision, but with careful alterations to appeal to a modern audience, then Netflix's Rebecca could become one of the most discussed films of 2020.
Da 5 Bloods (TBD)
Chadwick Boseman stars in Spike Lee's latest film Da 5 Bloods. Da 5 Bloods is a war epic that follows four African American Vietnam veterans. The men travel back to Vietnam in search of the remains of their deceased squad leader and buried treasure. Da 5 Bloods' cast includes Paul Walter Hauser, Norm Lewis, Delroy Lindo, Jonathan Majors, and Isiah Whitlock Jr. Spike Lee is one of the most sought after directors in the film industry, and with critically acclaimed films like BlacKKKlansman, 25th Hour, and Do the Right Thing, you can expect Da 5 Bloods to deliver a very distinct vision with top-notch performances by the entire cast, as well as social commentary. Da 5 Bloods is in post-production, but it doesn't have a release date.
To All The Boys: P.S. I Still Love You (February 12, 2020)
This Valentine's Day, return to the world of Lara Jean (Lana Condor) in To All the Boys: P.S. I Still Love You. Officially, Lara Jean and Peter (Noah Centineo) are dating, but it might not be smooth sailing for the young lovers when one of Lara Jean's other former crushes and letter recipient John Ambrose (Jordan Fisher) returns to her life. To All the Boys I've Loved Before became a huge favorite among teen romance movie fans: the sweet story of Lara Jean and Peter became the summer romance of 2018. Now fans can't wait to see their favorite Netflix heartthrob Noah Centineo and Lana Condor continue Lara Jean and Peter's love story.
Dancing With The Stars winner Jordan Fischer is a great addition to the cast, not only for his killer pipes, but because he might just make To All the Boys fans question if they're team Peter or team John Ambrose. To All the Boys: P.S I Still Love You launches on Netflix on February 12.
Eurovision (TBD)
The European singing contest Eurovision is finally getting attention from Americans… but not in the way that many might expect. Wedding Crashers director David Dobkin reunites with Rachel McAdams for the comedy Eurovision. Rachel McAdams stars alongside Will Ferrell as they play aspiring musicians Lars and Sigrit who are selected to represent their country in Eurovision. Demi Lovato, Pierce Brosnan, and Dan Stevens also have supporting roles. Eurovision is definitely going to spoof the real life contest, which could either go really well or really wrong. Either way we're on board to see how it all plays out. The real Eurovision runs from May 12 to May 16. Netflix hasn't set a release date for their film version of Eurovision, but I believe that it would be a smart marketing decision to try to release it around the same time as the contest, because that's when interest will be at its highest.
I'm Thinking Of Ending Things (TBD)
Based on Iain Reid's novel of the same name, Charlie Kaufman wrote and directed I'm Thinking of Ending Things. The cast of this psychological horror thriller includes Jesse Plemons, Toni Collette, David Thewlis, and Jessie Buckley. The premise of I'm Thinking of Ending Things is a woman lets her boyfriend take her to meet his parents at their remote farm. However, as the title suggests, she's thinking about ending things with him. The book, and we assume the movie, is a story where things aren't what they seem, so viewers will have to pay close attention to figure out what's exactly going on.
Because Charlie Kaufman is the king of writing and directing really thought provoking stories, like Anomalisa, Being John Malkovich, and Eternal Sunshine of the Spotless Mind, we're super excited to see his adaptation of I'm Thinking of Ending Things. Netflix is keeping fans in suspense on when to expect the film's release.
All The Bright Places (February 28, 2020)
All the Bright Places is comparable to 13 Reasons Why and The Fault in Our Stars. It's a teen romance surrounding the heavy topic of mental illness. Elle Fanning and Justice Smith star in All the Bright Places as Violet and Finch. Luke Wilson, Alexandra Shipp, and Keegan-Michael Key also have roles in this movie. If Netflix's All the Bright Places stays true to the book source material, then make sure to grab a tissue as you watch this one. Jennifer NIven's novel received praise from critics and readers, and it won a 2015 Goodreads Choice Award for Young Adult Fiction. It definitely has a dedicated audience who want to see how Elle Fanning and Justice Smith bring Violet and Finch to the small screen. Netflix closes the month with All the Bright Places' February 28 release.
Hillbilly Elegy (TBD)
Ron Howard directs Hillbilly Elegy, a film based on the bestselling book of the same name. Hillbilly Elegy follows J.D. Vance and chronicles his family's history, and it showcases his growth from poverty to a Yale Law graduate. Glenn Close, Amy Adams, and Gabriel Bassio star in this family saga. Hillbilly Elegy has two Academy Award nominated heavyweights in Amy Adams and Glenn Close. It also has Ron Howard and Brian Grazer, and it's based on a very popular memoir, so it has all the tools to succeed. Hillbilly Elegy seems like it could be a real contender to take a 2021 Netflix award season recognition spot, following the likes of Marriage Story and The Irishman. If that's what Netflix has in mind, they might be holding Hillbilly Elegy for later in the year, especially with plans for a limited theatrical release.
The Prom (TBD)
Ryan Murphy directs an all-star cast in The Prom, an adaptation of a Broadway musical about former Broadway stars helping a lesbian teen take her girlfriend to the prom. The Prom's all-star cast includes Nicole Kidman, James Corden, Meryl Streep, Andrew Rannells, and recent Golden Globe winner Awkwafina. The cast of The Prom is just too good for this movie to be anything less than amazing. Additionally, Ryan Murphy and musicals are often a winning combination. Netflix has yet to release The Prom's official release date.
Crip Camp (TBD)
Michelle and Barack Obama executive produce the documentary Crip Camp. It follows a summer camp for disabled teens in the early 1970s. It showcases how life at the summer camp transformed their lives and influenced a disability rights movement. Crip Camp follows the campers' journey in the '70s until present day. Crip Camp also highlights their quest for inclusion. Crip Camp sounds like the inspiring film that everyone needs to see this year. It premieres at Sundance this January, but Crip Camp isn't expected to join Netflix's movie lineup that month. It's still unknown when Netflix plans to start streaming the documentary.
Spenser Confidential (March 6, 2020)
Mark Wahlberg stars in Spenser Confidential, a story about a former cop (Mark Wahlberg) and an aspiring MMA fighter (Winston Duke) who move in together. They're at odds at first, but they eventually grow to trust each other, and work together to solve a homicide. Post Malone, Alan Arkin, Bokeem Woodbine, and real life MMA fighter Donald Cerrone have supporting roles in this Netflix Original. Spenser Confidential sounds like a buddy cop film that's also a mystery and crime drama, aka one fun movie to binge over the weekend . On Twitter, Netflix revealed that it plans to release Spenser Confidential on March 6, 2020.
Get ready to give up your social life, because Netflix has a ton of great movies coming in 2020.
Your Daily Blend of Entertainment News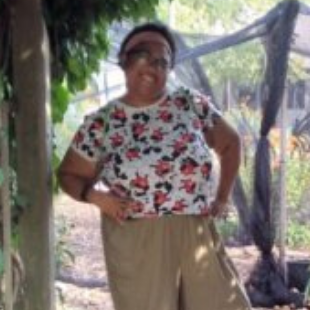 Spent most of my life in various parts of Illinois, including attending college in Evanston. I have been a life long lover of pop culture, especially television, turned that passion into writing about all things entertainment related. When I'm not writing about pop culture, I can be found channeling Gordon Ramsay by kicking people out the kitchen.