James Bond And 7 Other Major Movie Franchises You Can Stream In Quarantine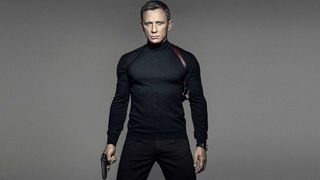 CinemaBlend participates in affiliate programs with various companies. We may earn a commission when you click on or make purchases via links.
Quarantine: what is it good for? Well, besides the general health of the public during the COVID-19 pandemic, it's also a great means of allowing people a chance to kick back and catch up on some of their favorite movie franchises. Which makes the news that a good majority of the James Bond movies will soon be available to stream at a TV near you all the more exciting.
There's a lot of material out there, should you want to program your own movie marathon in the room of your choice. Naturally, as duly appointed representatives of the internet media, we here at CinemaBlend would like to point you to where some of the best options lie. Through this list, you'll have a good picture of where you can enjoy
The James Bond Franchise
With No Time To Die being pushed until November, fans are more than likely upset that 007 won't be on the big screen as soon as they'd hoped. But that doesn't mean the globetrotting action of the James Bond series isn't available as a virtual vacation for those confined at home. And the good news is, almost every Bond film is going to be available on streaming as of April 1st!
From that date, Prime Video will have the first 20 James Bond films (from 1962's Dr. No to 2002's Die Another Day) available in 4K UHD, as well as the unofficial remake of Thunderball, Never Say Never Again. Throw in the original 1953 TV adaptation of Casino Royale on Pluto TV, with HBO's streaming platform housing the spoof adaptation of that same book, as well as Daniel Craig's first two films, and you're only missing the two most recent titles out of the complete set.
Where To Stream: Pluto TV / Prime Video (available 4/1) / HBO Go
The Marvel Cinematic Universe
The James Bond collection is only one of the movie franchises available for film fans in these trying times. As a matter of fact, if you're a Disney+ subscriber (and if you aren't, you should think about signing up for a 7-day free trial), you'll have a majority of the Marvel Cinematic Universe's offerings at your fingertips.
Which means if you never got around to revisiting your favorites before Avengers: Endgame, now's the time to get in on those superpowered feats of strength and wit. With the exception of Avengers: Infinity War, Ant-man and the Wasp, both Spider-Man standalones and the Edward Norton version of The Incredible Hulk, every other Marvel Studios flick is on its corporate parent's digital library. Though if you have a cable subscription, you'll be able to catch Spider-Man: Homecoming on FXNow and Spider-Man: Far From Home on Starz.
Where To Stream: Disney+ / FXNow / Starz/ Netflix
The Matrix Franchise
As fans are gearing up for The Matrix 4 to head back into production, and hopefully keep its 2021 release date, a refresher course on Neo's adventures in "The Trilogy" feels just about right in these times of need. Even if staying cooped up at home feels akin to being in The Matrix in its own way. Starting April 1st, Netflix is going to have all three films from The Wachowski's iconic movie franchise ready for viewing.
Pairing one of the oldest philosophical arguments in the book with slick wire-fu and anime sensibilities, every punch, every vehicular chase, and every moment of Hugo Weaving's insidious Agent Smith is returning to the streaming library it just recently left. It's a shame no one has The Animatrix available for streaming as well, but that's definitely a rental to consider if you're ready for more.
Where To Stream: Netflix (Available 4/1)
The Star Trek Franchise
Star Trek: Picard is about to end its first season on CBS All Access, which means two things are about to happen. Not only are fans in for what's more than likely going to be a guns a'blazin season finale, and that next Trek fix is going to be harder to come by, what with Star Trek: Discovery Season 3 running into minor delays. It's going to be a bit tough, but that just means that fans of the first nine films in the pre-Kelvin timeline universe will have to turn their attention to Prime Video to keep the party rolling.
Should you not have Prime, but happen to be a Hulu subscriber, you can catch all of the Captain Kirk films, save for Star Trek IV: The Voyage Home, Star Trek V: The Final Frontier, and Star Trek: Generations; as well as the two Kelvin timeline sequels Star Trek Into Darkness and Star Trek Beyond, should you have the live TV plan on your subscription. Either way, diplomacy and warfare among the stars awaits you!
Where To Stream: Prime Video / Hulu
The Toy Story Franchise
Picture this: your kids are on their fifth walkthrough of Frozen II. You've heard "Lost In The Woods" precisely four more times than anyone ever should, and you need something new on the TV. But you want to keep it kid friendly, while still saving your own sanity. That Disney+ is about to pay off, as the entire Toy Story franchise is now available to save the day again.
With the recent addition of Toy Story 4, Woody, Buzz, and the rest of the toys in Andy's toy box are available to keep your kids smiling, and draw some tears from your very adult face. But that's not all, as the various Toy Story Toons, and Forky Asks A Question vignettes are also included in that handy streaming platform. That should make infinity and beyond look like a breeze, and will give you a much needed break from the Frozen duology.
Where To Stream: Disney+
The Lethal Weapon Franchise
The kids are asleep! I repeat, the kids are asleep! It's time for the grownups to play, and/or for your older children to be introduced to the classics. With The Matrix Trilogy on offer through Netflix, that's one way you could play the cards. But, if you really want to treat those you love to a classic, you're going to want to cue up the Lethal Weapon franchise.
Coming online the same day as all three Matrix movies, all four cases from the files of Captains Riggs and Murtaugh will be open for review of the public. While there's sadly no news on where the elusive Lethal Weapon 5 is in terms of its development, and with the Fox TV series off the air, the only comfort we can provide is the fact that these movie still hold up, and they'll provide a hysterical throwback to those who could use a laugh.
Where To Stream: Netflix (available 4/1)
The National Lampoon Franchise
You know what else the coronavirus crisis has put on hold: family vacations! With no end in sight to this quarantine, those plans for spring break trips to Disney World, or even summer trips to Europe are all in jeopardy. In the long term, it's kind of sad; but in the short term, that means it's time to mount up with The Griswold family and head out on the various trips National Lampoon's Vacation franchise has put its much beleaguered family through.
With all four films in the Chevy Chase/Beverly D'Angelo led entries being provided on Hulu, you can take a vacation across the highways of America and the major cities of Europe, as well as those Vegas and Christmas vacations you were planning to take this summer. Hey, if everyone's putting their Christmas lights up again, you can take watch National Lampoon's Christmas Vacation anytime!
Where To Stream: Hulu
The Star Wars Franchise
Did you really think we were going to skip Star Wars? In this economy? While Star Wars: The Rise of Skywalker isn't available with the rest of its brethren on Disney+ just yet, the home video and Digital HD release of the final Skywalker Saga movie will more than likely trigger a mass revisitation to the Star Wars saga at large, as well as some of its spinoff properties.
With the first eight Skywalker saga entries, ranging from The Phantom Menace to The Last Jedi, are available in Disney+'s library, there's also both Star Wars Story spinoffs, Rogue One and Solo to enjoy. But if you really, really want to go hard in the paint, then television series like The Mandalorian and Star Wars: The Clone Wars will complete your total immersion experience in that galaxy far, far away. It might not be a trip to Galaxy's Edge, but it's good prep for when you eventually get there.
Where To Stream: Disney+
The mass COVID-19 quarantine doesn't have to be a pain for you, or anyone you're holed up with! Through the ever useful world of streaming, the titles above will help you fill your mind with imaginative adventures, fast paced action, and everything else you could hope for while being housebound! Make sure to stay safe, stay indoors, and stream responsibly; and we'll all get through this time of hardship in a most entertaining way.
Your Daily Blend of Entertainment News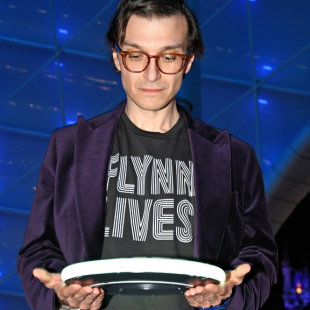 Senior Movies Contributor
CinemaBlend's James Bond (expert). Also versed in Large Scale Aggressors, time travel, and Guillermo del Toro. He fights for The User.