Even M. Night Shyamalan's Next Movie Is Getting Delayed As Studios Majorly Shift Schedules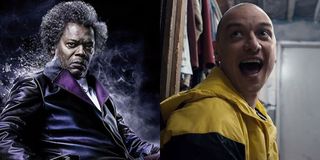 M. Night Shyamalan has kind of found a niche with winter releases over the last several years. Glass and Split were both January releases. In fact, M. Night Shyamalan's next big screen feature was expected to hit theaters in February of 2021, but thanks to the great theatrical release date shift of 2020, it's also gotten delayed.
What's Happening With M. Night Shyamalan's Next Movie
First and foremost, M. Night Shyamalan's next movie was still untitled and hadn't filmed yet, so it wasn't married to that February slot. We do know is that the studio decided to shift a Bob Odenkirk-headlined movie into the February 26, 2021 release window instead. A report from Forbes also mentions that one of the reasons this decision was made was simply because the Shyamalan movie is on hold right now and unable to film given world events.
The movie in question is Bob Odenkirk's Nobody, about a dad out in the suburbs who goes a little unhinged after thieves break into his home. Nobody is a thriller that was originally expected to be in theaters in November, but the November lineup is now becoming fairly crowded, as Black Widow, Godzilla Vs. Kong, Soul and No Time To Die are all competing for our money.
It's not a huge surprise that Nobody, which Bob Odenkirk both produces and stars in, got pushed. It is a bit of a shame for M. Night Shyamalan though.
Unfortunately for the still-untitled M. Night Shyamalan film, Universal has not settled on a new release date yet. I'll be interested to see if the studio tries for a date slightly later in the year -- August? September? Those off-times for blockbusters have been good for thrillers and horror films -- or if the studio chooses to simply wait until 2022 to give the movie a chance to shine.
Why Winter Works For M. Night Shyamalan Movies
I'm honestly sort of hoping for the latter. The nice thing about movies over the last decade is that the previous rules about movies not being successful in January or February have flown out the window. Bad Boys For Life was a huge hit in January of this year. Deadpool was a popular February release. Both Split and Glass were big hits in the first quarter of their respective years (although Glass was less critically acclaimed).
In fact, I'd kind of argue M. Night Shyamalan owns that slot, at least in a year when Will Smith or Ryan Reynolds aren't opening bigger movies. His famous twist endings and thriller premises are popular and tonally I'd argue they are a good fit for the gloomiest part of the year. We'll have to wait and see, of course.
A lot is in flux about movie release dates right now, particularly through the end of 2020. The issue is that big tentpole movies are trying to find windows in which they'll have a couple of weekends to be the big game in town and that's becoming harder as there are going to be fewer weeks to release movies.
Your Daily Blend of Entertainment News
Reality TV fan with a pinch of Disney fairy dust thrown in. Theme park junkie. If you've created a rom-com I've probably watched it.
Your Daily Blend of Entertainment News
Thank you for signing up to CinemaBlend. You will receive a verification email shortly.
There was a problem. Please refresh the page and try again.