8 Questions We Still Have About The Future Of Marvel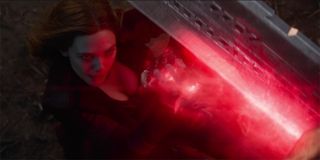 In the wake of Avengers: Endgame and Spider-Man: Far From Home, the Marvel Cinematic Universe is about to embark on an exciting new era. Kevin Feige & Co. spent more than a decade building the blockbuster epic that is the Infinity Saga (in the process creating the most popular film franchise in the world), and with more than 20 different Marvel movie and television projects in development they are well on their way towards potentially creating something even bigger and better in the coming years.
Of course, as always, part of what is building our anticipation is the fact that Marvel Studios loves to play its cards close to the vest. While we may know the titles of various projects in development, and the filmmakers and performers involved with them, there is a lot that is kept mysterious in terms of big picture plans and where things are going. It's in consideration of this fact that we have built this feature, asking some of the major questions we have about the future of this franchise:
How Will The Marvel Cinematic Universe Continue To Balance Sequels And New Projects?
As the Marvel Cinematic Universe has continued to grow in popularity, it has faced a unique exponential growth problem: there are constant cries from fans for both more sequels and more original content, but there are only so many blockbusters that can be released in a given year. Because of this, one key thing that Marvel Studios has to focus on in the future is crafting a balance between follow-up stories and introductions, and we don't precisely know how they will go about it.
Of the eight upcoming films with set release dates, there is a five-to-three ratio of sequels to original series, and that's counting Black Widow in the latter camp. Could it wind up being that Disney+ shows start being used to establish characters (like Ms. Marvel, Moon Knight, and She Hulk) while the big screen primarily focuses on the blockbuster heroes we already know? That's obviously leaning a lot of Disney+, which leads to the next question…
What Degree Of Integration Can We Really Expect From Marvel's Disney+ Shows?
Marvel fans spent years gritting their teeth because of the extremely limited connections established between the blockbuster movies and Agents Of S.H.I.E.L.D./the Marvel-Netflix shows, but that time has come to an end. Disney+ is a whole new landscape for the Marvel Cinematic Universe to explore, and there have been notable promises made about integration between small screen and big screen projects. Exactly what we can expect from that, however, is something we won't actually know fully until we start seeing content.
As an example, Kevin Feige has talked up a strong connection between Disney+'s WandaVision and Sam Raimi's Doctor Strange In The Multiverse Of Madness (with Elizabeth Olsen set to star in both), but is there going to be an expectation that audiences will watch all of the show before seeing the film? Or will the links only exist for those really paying attention?
If There Is A Big Picture Plan In The Works For The Marvel Cinematic Universe, What Is It?
A massive part of what has made the Marvel Cinematic Universe so fascinating to date is the way in which it played the long game by slowly escalating a background narrative that took about 10 years to finally come together. As things move forward and audiences are delivered Phase 4 and beyond, there is definitely expectation that this approach will continue, and that there will be some big picture machinations in the works – but whether that's the case, and what the vision could possibly be is presently unknown.
Kevin Feige has played coy about there being large-scale arcs in mind for the next wave of Marvel Cinematic Universe projects, but fans certainly have had fun making guesses about what we may eventually see. Secret Wars is the comic book crossover event that is brought up most frequently, as it's one of the few that is really on scale with the tale of the Infinity Gauntlet, but titles like Dark Avengers, Secret Invasion, and House Of M have been tossed into the conversation as well.
How Long Will We Have To Wait Before We See The MCU's Big Picture Plan Emerge?
If a big picture plan exists, there is not only the lingering question of "What?" but also "When?" While past phases of the Marvel Cinematic Universe have been defined by their projects with Avengers in the title, but we don't have any of those set to come out between now and mid-2022. So when might we actually see Marvel start making bigger moves, assuming that they will?
There was a five year gap in between Iron Man and The Avengers a.k.a. the first big screen appearance of Thanos, so will we have to wait until 2025 before fully understanding where things are heading? Or perhaps it will be about the number of projects, meaning that it could take six feature projects to set the stage (which would put Doctor Strange In The Multiverse Of Madness in the keystone position) Or maybe the studio will stop playing games and reveal its plans in Black Widow. Regardless of the answer, we're hungry to find out.
How Long Will We Have To Wait Before Marvel Studios Makes Announcements Regarding The X-Men And Fantastic Four?
In March 2019, the merger between Walt Disney Studios and 21st Century Fox was completed, and amidst the depressing news about massive layoffs one silver lining that was emphasized was the fact that all of Fox's Marvel characters are now under the domain of Marvel Studios. It's since been confirmed that there are plans in the works that will see the integration of these heroes and villains (most notably the X-Men and Fantastic Four) into the Marvel Cinematic Universe, but what hasn't been made clear is when it will actually happen.
Given that the merger came together as Marvel Studios was already planning their steps for the future, it's not super surprising that the company is being patient about introducing mutants and Marvel's first family to the live-action franchise, but it would still be nice if we could perhaps get a glimpse at the light at the end of the tunnel. As of right now, we have no idea when any of this is going to play out.
How Will The Marvel Cinematic Universe Create R-Rated Movies Alongside PG-13 Ones?
The future of Marvel Studios releasing R-rated films is no longer an "If" question, but a "When?" Pairing with the aforementioned news of the Disney-Fox merger came confirmation that the studio will not only continue to produce Deadpool movies, but will continue to let him be his violent, foul-mouthed self on the big screen. This is a pretty big deal when you consider the larger family-friendly image of Disney and the Marvel Cinematic Universe to date, so the development should ultimately be a big to-do.
So how will they pull it off? Given the interconnected nature of Marvel Cinematic Universe projects, will R-rated movies exist with a bit of distance from the rest of the franchise, allowing younger viewers to still enjoy all of the superhero action without needing to see the more adult-oriented material to keep up (a la the Max Comics imprint that Marvel started)? With Blade starring Mahershala Ali also potentially shaping up as an adults-only affair, we may start learning about this development sooner rather than later.
When Will Guardians Of The Galaxy Vol. 3 Finally Be Released?
The development of James Gunn's Guardians Of The Galaxy Vol. 3 has been a real mess. While the film was originally supposed to have a 2020 release date, everything got thrown off course when Gunn was fired and then re-hired, putting the project off schedule. We know that the film is now going to be the writer/director's next project, as he is currently doing work for the DC Extended Universe, but precisely when we will get to see his next Marvel feature is unclear.
Between now and July 2022, there are eight Marvel Cinematic Universe blockbusters set to hit theaters, and none of them bear the title Guardians Of The Galaxy Vol. 3. So when will we actually get to see it? And when we do get to see it, how will it wind up being impacted narratively by its new place on the timeline? Frankly, this is a project that alone inspires a crazy number of questions.
How Much More Time Does Spider-Man Really Have In The Marvel Cinematic Universe?
Fans got a harsh reality check in 2019 following the release of Spider-Man: Far From Home. A behind-the-scenes falling out between Marvel Studios and Sony Pictures in the wake of the blockbuster hitting theaters suggested that the webslinger's time in the Marvel Cinematic Universe was coming to an abrupt end, and even though the situation was resolved a few weeks later, the situation still left a bad impression. As things now stand, Spider-Man doesn't so much seem to be a pillar of the franchise, but instead a piece that could potentially disappear at any moment.
The new deal signed between Marvel and Sony will see Tom Holland play Peter Parker in a Spider-Man: Far From Home sequel and then one more undisclosed feature, but what happens after that? Is there a possibility that we will only see Spider-Man in two more MCU features before he makes some kind of grand exit? It's a situation that is a source of anxiety for die-hards.
What lingering questions do you have about the Marvel Cinematic Universe? Hit the comments section, and stay tuned for more updates about the franchise here on CinemaBlend.
Your Daily Blend of Entertainment News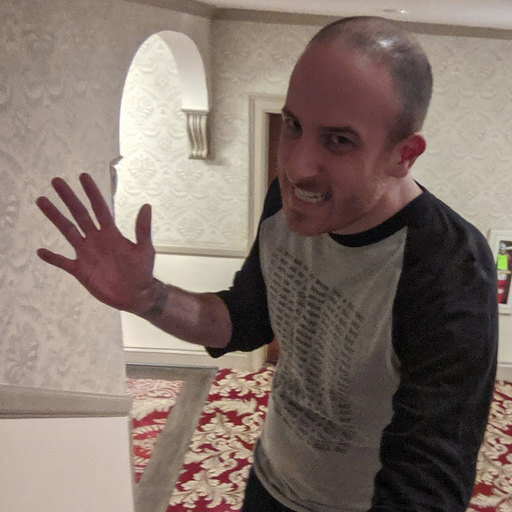 Assistant Managing Editor
NJ native who calls LA home and lives in a Dreamatorium. A decade-plus CinemaBlend veteran who is endlessly enthusiastic about the career he's dreamt of since seventh grade.