6 Marvel Characters Chris Pine Would Be Perfect To Play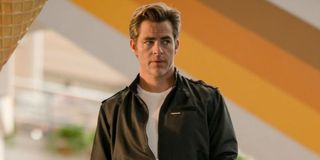 The Marvel movies have acquired most of the big Hollywoods Chris's (Chris Evans is Captain America, Chris Hemsworth is Thor, and Chris Pratt is Star-Lord), but the one they do not have is Chris Pine. DC got ahold of him, though, casting him as World War I-era secret agent, and love interest of Diana Prince, Steve Trevor in Wonder Woman and its 1980s-set sequel.
On the contrary, Chris Pine did get to play a version of Peter Parker in the Academy Award-winning animated hit Spider-Man: Into the Spider-Verse, but that was just a voice performance and it was truly Miles Morales' movie. Also, to be fair, if the 39-year-old actor was to get his own movie in the Marvel Cinematic Universe, it is not like it would be the first time he led a franchise. I mean, after all, he is Captain James T. Kirk (whose father is played by Chris Hemsworth, nonetheless).
However, what is wrong with using our imaginations and seeing what characters from the Marvel Universe whom Chris Pine would be a perfect choice to bring to life in a live-action movie? I can actually think of six.
Mister Fantastic
Ever before the Marvel Cinematic Universe recently acquired the Fantastic Four property in Disney's merger with Fox, fans have been excited to see how Kevin Feige will attack the source material and, especially, who will fill the shoes of Marvel comics' first superhero family this time. It would be best that their leader, the supremely flexible physicist Reed Richards (or Mister Fantastic to his fellow crimefighter brethren), be brought back to life by someone with a sharp wit, act convincingly intelligent, has experience calling the shots, and, quite frankly, is just a little older than Miles Teller. Not only is Chris Pine is a perfect candidate for the role, but would it not be hilariously ironic if he stole it from current fan favorite John Krasinski, who also succeeded the role of Jack Ryan from Pine?
Nova
In the event that Chris Pine would not feel comfortable stretching his legs in a role like Mister Fantastic, the Star Trek actor might feel more at home playing a character whose base of operations lies in "the Final Frontier." It has been teased for a quite a while, even by James Gunn himself, that Guardians of the Galaxy Vol. 3 might introduce the first live action iteration of another well-known cosmic crimefighter named Richard Rider, who dubbed himself "Nova" after acquiring the powers of the Nova Corps when he became their sole surviving member. If Pine saw concept art depicting him as the lone outer space justice seeker in that shining helmet and glistening, blue suit, he might. Just think, Well, that beats the hell out of the Starfleet uniform.
Phantom Eagle
On the other hand, maybe Chris Pine would prefer to take a break from space for his next high-profile project, but still in line with something he has tackled before. Well, it is clear he enjoyed playing Steve Trevor enough to return for a sequel set decades after the first Wonder Woman, so maybe he would down to play another World War I-era pilot, but back in the past again perhaps? The perfect choice would be Karl Kaufman, an expert pilot who leads the costumed Freedom's Five as Phantom Eagle by engaging in a number of aerial battles that proved successful for the Allies' victory during the Marvel Universe's depiction of the first World War.
Black Knight
On second thought, that might even be a little too similar to his Wonder Woman role, so maybe we should go back even further, such as when chain mail was still in style and swords were a primary instrument of defense, like in Chris Pine's historical drama Outlaw King. The actor was fantastic as Scottish warrior Robert the Bruce in the 2018 Netflix original film and could that channel that same energy into a Grade-A performance as the Black Knight. Of course, Kit Harrington has already been announced as the third person to hold the Black Knight moniker in the upcoming Eternals film, but would it not be epic to see the original Sixth Century owner of the armor, Sir Percy of Scandia, in his own film?
Silver Surfer
Say, speaking of Marvel comic book characters who deserve their own movie, the Silver Surfer's rise was cut tragically short by the underwhelming 2007 Fantastic Four sequel subtitled Rise of the Silver Surfer, in which the planet Zenn-La native who surfs through the depths of space on a board made from the same shiny material his own body is composed of was played through motion capture by Doug Jones, but voiced by Laurence Fishburne. Well, instead of introducing him in another hero's film, why not give him his own proper origin story (which we have not seen on film before) as played by one actor this time: Chris Pine? It would be a very meaty and honorable role to land, plus he could get some free lessons in the ways of the board from his onscreen pop, Chris Hemsworth.
Doctor Spectrum
There was actually a time, before he was cast as Steve Trevor in Wonder Woman, when Chris Pine was rumored to star as Hal Jordan, an entirely different DC Comics character (minus the piloting skills), in a Green Lantern movie reboot. Five years later, Pine is the subject of more casting rumors suggesting he would play a Marvel character who is often compared to the green, intergalactic law enforcer known as Doctor Spectrum. The colorful member of the Squadron Supreme (which bears a relatively close resemblance to the Justice League) uses a special stone known as the Power Prism to convert light into special abilities.
What do you think? Are any of these the comic roles (specifically from Marvel) that Chris Pine was destined to play, or do you think he has a good thing going with DC already? Let us know in the comments and be sure to check back for more information and updates on the actor's further geektastic escapades here on CinemaBlend.
Your Daily Blend of Entertainment News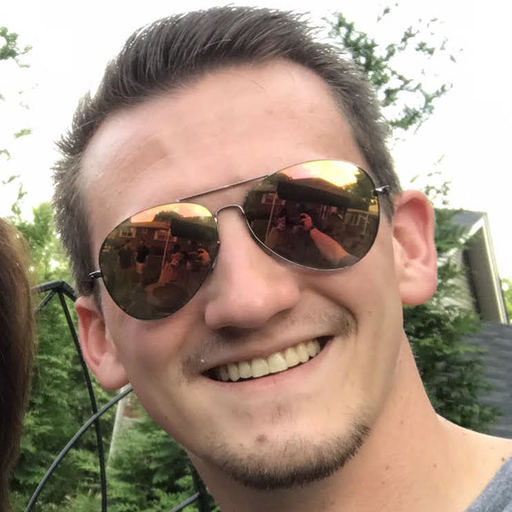 Jason has been writing since he was able to pick up a washable marker, with which he wrote his debut illustrated children's story, later transitioning to a short-lived comic book series and (very) amateur filmmaking before finally settling on pursuing a career in writing about movies in lieu of making them. Look for his name in almost any article about Batman.