Audiences Roasting Netflix Movie With 0% Score, But They're Still Streaming It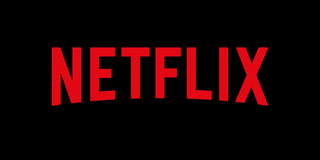 Sometimes there's no logical connection between a movie being good and a movie being popular. For example, what happened when Venom became a box office success story with a high audience score rating on Rotten Tomatoes, but was panned by critics and so on and so forth. However, things get even stranger when both critics and fans hate a movie on Netflix, but somehow people are still streaming it.
Recently, Netflix released John Henry, directed by Will Forbes and starring Terry Crews and Ludacris. Terry Crews plays the titular hero, protecting two young immigrants from his violent former leader, played by Ludacris. Rotten Tomato critics gave it a 0% score, but somehow, beyond comprehension, it's showing up on Netflix's top 10 list as #2. Most fans aren't happy about watching it, either. Here's the gist of what many of them are saying:
Indeed, it might be time for some Netflix subscribers to turn off what sounds like a truly awful movie. Sadly, this Netflix phenomena isn't unique to John Henry. We reported earlier that another poorly-reviewed movie Coffee & Kareem ranked in Netflix's top ten list. Another John Henry viewer made a pretty good point about Netflix's top ten lists:
But hey, what people are watching doesn't always have anything to do with quality. Perhaps people are being drawn in by the tale of John Henry -- a classic American folk story about man triumphing over machine. In the folk story, he hammered steel drills into rock to make holes so they could blast the rock with explosives. He challenged a race between him and a rock-drilling machine and won, but tragically died after his heart gave out from the stress. Somehow, the creators took that and made, well, this poorly reviewed movie.
But what have the critics been saying about John Henry? Sometimes a 0% rating isn't enough to really know how bad a movie is. Here's what New York Times' critic Jeannette Catsoulis said:
Former NFL player Terry Crews became a Hollywood actor back in 2000 and has since landed roles in The Expendables franchise and superhero movie Deadpool 2. His physique and charisma seemed to make him perfect for the role of John Henry. Apparently, that wasn't enough to save the movie. Here's what Flickering Myth critic Hasitha Fernando said about John Henry:
Netflix is a subscription service with a near endless list of movies to choose from, which means getting a refund for a movie you don't like is nigh-impossible. Still, that didn't stop this frustrated viewer from wanting their money back after watching John Henry:
Oddly enough, this isn't the only John Henry movie Netflix has planned. A few years ago it was reported that Dwayne Johnson was also signed on to play the titular hero in John Henry and the Statesman, directed by Jake Kasdan. There hasn't been too many updates about that project, though. Here's hoping Dwayne Johnson's movie is better than Terry Crews' version. But, considering its score, that shouldn't be too hard.
Your Daily Blend of Entertainment News