Dune, Tenet, Wonder Woman 1984 And The Big Release Problem Warner Bros. Could Run Into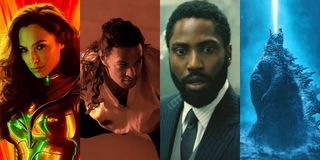 While society slowly moves back into a normal routine, there are still a lot of questions about movie theater reopenings and when big tentpole movies like Tenet and Wonder Woman 1984 will actually open. In particular, Warner Bros. could end up with a bit of a conundrum on its plate, one that may not make Dune fans particularly happy come later this year.
In fact, Warner Bros. has a heavy movies schedule in regards to tentpoles set for the rest of 2020. Right now, Tenet is set for a July release and, by all accounts, Christopher Nolan really wants his movie to be the movie to usher audiences back into theaters once again. Following Tenet, Wonder Woman 1984 is set for August, Godzilla Vs. Kong is set for November and then Dune is set for December. Here are the dates as of the time of this writing:
While I'm sure it would have been nicer to have all of these movies perhaps a little more spaced out and while Wonder Woman 1984 probably didn't dream of an August release as it was coming together, right now there is room in the schedule for all of these Warner Bros. releases theoretically. Yet, it's a delicate game of dominoes in which if one falls, the one being Tenet, a lot of other pieces will fall out of place as well.
In order to move forward on July 17, Deadline mentions that Tenet will allegedly require 3,500 theater screens to open in domestically. In addition, it will need over 30,000 theater screens to open in worldwide. Given the secrecy surrounding Christopher Nolan's upcoming movie, obviously the end goal would be to open up worldwide at the same time, so fans get the same sort of Inception-type of experience they really crave. If these numbers don't work out, Warner Bros. will need to shift Tenet. The next likely slot would be Wonder Woman 1984's August slot, which could push the DC movie and then Godzilla vs. Kong and so on and so forth.
This brings me to Dune. To me, if we're shifting Warner Bros. release dates Denis Villenueve's Dune is the biggest question mark. We know Tenet is done and ready to go. In an earnings call earlier this year IMAX CEO Richard Gelfond reported as much, noting:
In addition, we know WW 1984 is completed and ready to go. After all, that movie filmed at the end of 2018 and went into reshoots in 2019. It was originally supposed to come out at the tail end of 2019 and has now shuffled around a few times, eventually landing the upcoming August release. While actresses like Connie Nielsen have not been bullish about that movie even hitting its new August release date, at least we've seen footage of both of these movies. We've not seen footage of Godzilla vs. Kong or Dune.
Dune has been touted as this giant movie, full of world-building. It has a built-in fanbase and it's basically been touted as a replacement for Star Wars. There may never have been another release more slated for a Christmas opening than the upcoming Denis Villenueve film.
It has DC's Jason Momoa. It has Deadpool 2's Josh Brolin. It has Spidey's Zendaya. Like Star Wars, it has Oscar Isaac. It has M:I franchise actress Rebecca Ferguson. It has Pirates actor Javier Bardem. I could go on but I won't.
But if one domino shuffles, Dune could easily be shuffled into 2021, which I don't believe is what the fanbase who has waited years to see this project done correctly would be very excited about. It also leaves a very deep question of: where should Dune even go? It's too big for a January or February release. The last Godzilla-based movie came out in May so Godzilla vs. Kong could also theoretically shift to spring of 2021, but if releases hold for too long Dune might have to wait a whole year and then it will be competing with Avatar 2.
Which brings us to the other fact this article hasn't even factored in: other movie studios. If Tenet shifts, does Disney's Mulan stay in place on July 24? If we start shifting 2020 movies from all studios further into 2021, does this change things for 2021's already-scheduled tentpoles? What does this mean for Fast and the Furious 10 (which already shifted) or Avatar 2, another movie that has been long-delayed and long-awaited by fans. Look, it might seem like I'm being nitpicky by focusing on Warner Bros., but I promise the studio is being highlighted here for two reasons. The first is there's a very good chance it gets the honors of re-opening the box office, which would be super cool.
The second is that Warner Bros. had the big slate this year. No offense to Mulan or Black Widow (Disney) or Trolls 2 or Halloween Kills (Universal), but there's no single lineup that's more exciting and diverse than Warner Bros. Nolan's a draw, King Kong's gonna be back on the big screen, we have long been waiting for Kristen Wiig to join Wonder Woman's world (not to mention seeing how Steve Trevor comes back) and Dune has only released a few photos and people are already fanboy-ing out over them.
Yet, if Tenet can't premiere on time in July, does that mean Wonder Woman 1984 gets to open up theaters and Tenet opens later in the year? Does Dune get pushed all the way back to Christmas 2021? What DOES that mean for Dune, quite possibly the most interesting theatrical gamble of the year?
Right now, we're almost in a position of no news is good news. Because the second there's news, that likely means a slew of schedule changes, perhaps even for multiple studios at once. We've already seen it happen this year and a second round of changes and marketing for those changes is not enviable, particularly when the studios are sitting on good, solid content that people want to see.
Your Daily Blend of Entertainment News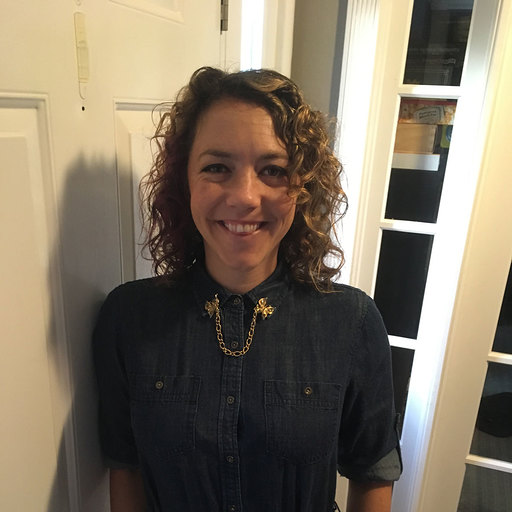 Reality TV fan with a pinch of Disney fairy dust thrown in. Theme park junkie. If you've created a rom-com I've probably watched it.