Netflix's The Lovebirds Is Already Being Beat In The Rankings By 2 Adam Sandler Films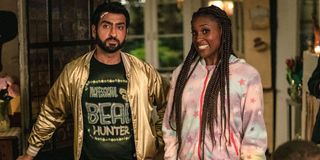 There was a brief moment over the weekend where the new Netflix movie The Lovebirds was the #1 trending movie over on the subscription streaming service (though it should be noted it did not beat out exceedingly popular TV shows Sweet Magnolias or Avatar: The Last Airbender). That peak level of success was short-lived, however, as two Adam Sandler movies have now overtaken The Lovebirds on Netflix. And they aren't even new releases.
If you looked at Netflix's Top 10 list during the time I was writing this article, you would have seen the swift and meteroic rise of the Safdie Brothers' Uncut Gems. Currently it's the #1 movie on Netflix and it's easy to see why. People like Adam Sandler, many people were curious about this movie along with Sandler's work in it, and while it had a successful run at the box office, there is a wide swath of people who didn't pay to see Uncut Gems in theaters. It's no shock this has been a recipe for Netflix success.
The other winningest Adam Sandler project is Just Go With It, which currently ranks in the #5 spot. That's the one where Sandler's character realizes he is in love with Jennifer Aniston's character, but you more likely remember it as the movie with Brooklyn Decker in a yellow bikini. This is before she played the mommiest mom character on Grace & Frankie, also on Netflix, of course.
Both Uncut Gems and Just Go With It were added as part of the streamer's May lineup, with the latter coming out the week before this past weekend's Uncut Gems. Here's the full breakdown of popular Netflix titles that are currently being consumed at high rates by those who enjoy access to the subscription streaming service. As you'll note, The Lovebirds has already dropped to #8.
As you can see, a ton of people are still watching Sweet Magnolias and Avatar: The Last Airbender as well. Other original series Dead to Me is still ranking, despite being released toward the beginning of the month. Another Adam Sandler-produced movie The Wrong Missy, which stars David Spade and Lauren Lupkus rather than Sandler himself, rounds out the Top 10 (after also briefly hitting that top slot, I might add).
Uncut Gems was one of the big releases on Netflix this month, but the fact The Lovebirds has already dropped to #8 is absolutely worth bringing up. The movie, starring Issa Rae and Kumail Nanjiani, was supposed to be an original theatrical release. It was reportedly made on a relatively low $16 million budget for Paramount before P&A and it would not have needed to make an insane amount of money theatrically to break even or make a profit. But it still would have needed a decent draw for several weeks. While Netflix doesn't often cite viewership numbers, The Lovebirds' drop in popularity after just a few short days makes me wonder what a theatrical run might have looked like.
Was this a lack of confidence in the project from the studio? Were there worries about the crowded theatrical schedule? Was this a quick way to make fast money? Was it a little of each? Paramount also has an existing relationship with Netflix, having shifted The Cloverfield Paradox to the streamer before and given there are so many movies waiting for their chance in the sun, it makes sense The Lovebirds found a way to be released closer to its original theatrical date.
Regardless, at the time The Lovebirds was announced as heading to Netflix, it was a bit of a surprise it made the move. Now, given it's not even the #2 or #3 most popular program on the service during the first full week of its release, perhaps the decision was a good one from the studio. This is not the sort of multi-week win programs like Spenser Confidential or Extraction have enjoyed during this time of no movie theaters and way more people hanging out to watch content at home.
Anyway, reviews on The Lovebirds have seemed to indicate it's at least worth a watch, even if it won't become your favorite comedy of all time. CinemaBlend's Eric Eisenberg gave the movie a more-than-solid 4/5 stars and it's currently running at a positive 67% on Rotten Tomatoes – which is definitely more than Spenser Confidential can say. Maybe it'll bump up again this weekend when people have more free time for movies. Then again, it's hard to compete with Uncut Gems…
Your Daily Blend of Entertainment News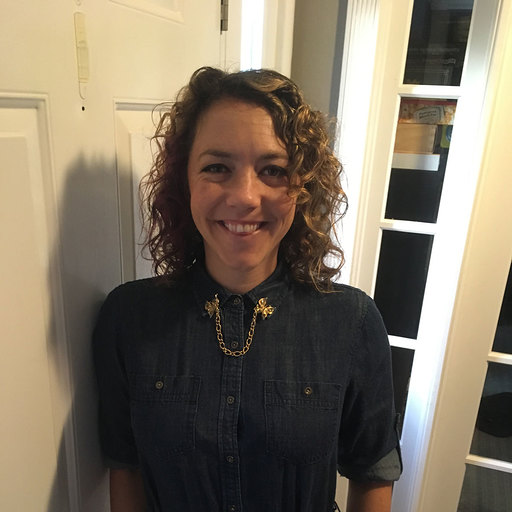 Reality TV fan with a pinch of Disney fairy dust thrown in. Theme park junkie. If you've created a rom-com I've probably watched it.