There's A Wild Theory Ben Affleck Dyed His Hair To Look Younger For Ana De Armas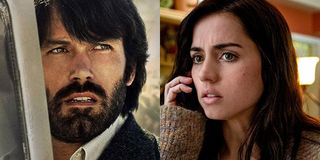 It's been a wild past few months for a lot of families, but one of the things that has changed quite a bit has been the haircut sphere. We've seen celebrities like Carson Daly let their kids cut their hair, to sometimes disastrous results. Brad Pitt captivated the nation when he gave a commencement speech to graduates with even more luscious locks than is typical for the actor. Now, there's a wild conspiracy theory that Ben Affleck has dyed his hair darker to keep up with his new girlfriend Ana de Armas.
The Daily Mail recently caught Ben Affleck walking on the street with Ana de Armas. In the paparazzi photos, the actor has seemingly gone from a grizzled grey beard and salt and pepper hair to a trimmed, dark beard and hair. This means, like so many other celebrities, after a few months of looking scruffy he's actively looking fresh, coiffed and younger once more. However, some outlets are also making a point to note the 15-year age gap between Ana de Armas and Ben Affleck as a possible reason for a hair update.
First of all, is the age gap to blame or the fact he could finally get his hair done again to blame for the new look? As evidence to the latter, we need look no further than The Way Back, one of the few movies that did hit theaters in 2020 before the shutdown and one featuring Ben Affleck as a total drunk for much of its runtime. Despite having no personal life outside of drinking activities and a plethora of grey hair as that character, Ben Affleck's beard looks pretty dark. That, combined with his newly dark-haired look following his grayer beard earlier in quarantine indicates to me he typically throws a little dye in that beard routine. If that's true, there's no shame in that, but it also means it probably has nothing to do with impressing Ana de Armas, who I'm sure sees him with bedhead and stinky breath sometimes.
Separately, I present to you evidence of Ben Affleck and Ana de Armas hanging out early in quarantine. In it, sure there seems to be a bit more grey, but perhaps the silver fox look came about when quarantine haircuts were not available and perhaps the 47-year-old actor simply got back into his regular routine with the recent man-on-the-street photos. In addition, there's also the possibility that Affleck's new look is simply a trick of the lighting and not something he did particularly to keep up with the 32-year-old Ana de Armas.
Plus, it's worth noting that Hollywood is getting back into the game and figuring out what schedules will look like for movie and TV productions moving forward. Celebrities have been in a sort of forced hiatus like many of the rest of us in recent months, but eventually that industry will slowly move forward. Whatever character Ben Affleck is expected to play next will likely have at least a little bit of a different look than he normally sports.
Ben Affleck and Ana de Armas have already filmed Deep Water, the new movie that sparked their romance. However, Affleck has a ton of projects in the pipeline. There's Ridley Scott's The Last Duel, about an actual duel that will have him teaming up with Matt Damon again. As a sidenote, that movie has a stacked cast, if you haven't looked into it.
He also has Hypnotic, Ghost Army, and Agatha Christie's Witness for the Prosecution on the backburner (Affleck is also expected to direct the latter), so we'll have to wait and see if and when those move forward. Regardless, he's busy and going to be getting back to work. If he wants to look his best while he does that, so be it. Regardless, if he really wanted to just look younger, I'm guessing he would have just gotten rid of the facial hair as a whole.
Your Daily Blend of Entertainment News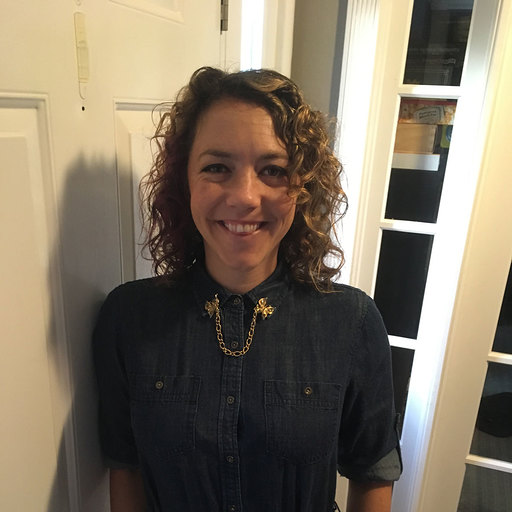 Reality TV fan with a pinch of Disney fairy dust thrown in. Theme park junkie. If you've created a rom-com I've probably watched it.