The Internet (And Hoda) Had The Best Reactions To Watching Carson Daly Cut His Hair On Live TV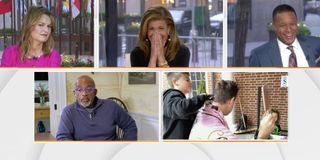 Welcome to 2020, in a world where daytime TV is running out of cutesy stuff to talk about and has now resorted to filming Carson Daly finally getting a haircut. (Boy did he need one). However, because there are no barbers or stylists to currently be found, he took things a step further and had his cute kid cut his hair while the other Today Show hosts including Hoda Kotb looked on.
This then aired live on The Today Show, which would (probably) be unfathomable during normal circumstances, but now many of us have nothing better to do than watch Carson Daly cut his hair. He had celebrity hair stylist Chris Appleton on the phone giving him directions while he and his kid tried to work magic with some clippers.
Thankfully, The Today Show has been a great sport about sharing the video and you can and should watch it in full below.
The Internet was riveted. The Internet could also not believe this is what many of us collectively watched on a Wednesday morning. One guy put that sentiment perfectly, also including a screenshot of all the other Today hosts' reactions to Carson Daly attempting to cut his own hair, although those reactions get a little more intense if you just wait until a little later in the video.
Another guy reflected on a world in which Carson Daly re-envisioned himself in his post-MTV TRL years only to be doing this these days.
I saw some other comment about how this feels like an Onion headline, which yup. On the bright side for Daly and the Today Show team, some people really did find this to be riveting television.
Some people simply can relate to everything happening on daytime TV right now, with one woman noting:
Personally, Hoda's reactions during this whole thing feature classic faces of shock and disbelief and I just cannot get enough of the full clip. I mean, seriously, Hoda has been such great TV in recent days. I know it's Carson Daly who is taking one for the team here, but to me this clip proves Hoda is basically a national treasure and we've been taking her for granted for years.
Finally, one woman used the morning TV show segment to try and convince her own kid to let her cut his hair. Unfortunately, she kind of got it backwards and her kid totally owned her a little bit.
Even Ryan Reynolds is trying to hide from his wife Blake Lively when she attempts to cut his hair, so I'm sure there are plenty of people who feel that kid pretty hard. Having said that, my mom cut my hair for years and I'm fine. Get over it, kid.
Ultimately after all of this work, Carson Daly shared the final results on his own social media and I have to say, even though he had a celebrity hairstylist walk him through it, I do not think this was the look he was originally trying to achieve.
This is why we normally leave it to the professionals. Regardless, for more of the latest and obviously most breaking news of 2020 stay tuned to CinemaBlend.
Your Daily Blend of Entertainment News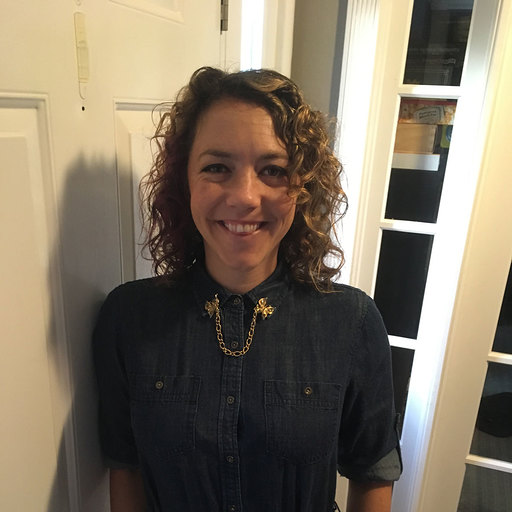 Reality TV fan with a pinch of Disney fairy dust thrown in. Theme park junkie. If you've created a rom-com I've probably watched it.