After A Woman Thought Reese Witherspoon Was Carrie Underwood, The Two Celebrities Fangirled Out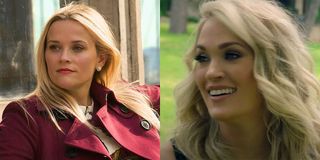 Reese Witherspoon is one of the most popular and well-known A-listers in Hollywood. She's certainly recognizable when out in public, but that doesn't mean she is immune to getting mistaken for other celebrities. In fact, she was recently confused for Carrie Underwood, which seems to have just tickled her pink.
Reese Witherspoon is active on social media and recently shared the story of how an entertainment fan caught her in a parking lot, but mistook her for Carrie Underwood, who is seven years her junior. Then, the Big Little Lies actress and the "The Champion" singer had the cutest celebrity exchange. Take a look.
If you are a fan of either Reese Witherspoon or Carrie Underwood, it might seem like a ridiculous error for a person to make in public. However, there's a thing people have where they might be able to recognize a famous face but not place it, so it's not really a surprise to hear something of that ilk happened here.
In fact, Noha Hamid was the woman who says she made the mistake and the look-alike issue does seem to have been the culprit. You can see the response she shared walking through exactly what happened as well and as it turns out, the mask Reese was wearing did not help the situation.
While it may be difficult for diehard fans to see how anyone could mistake the two leading ladies in their respective fields, there's nothing like a heartwarming moment between two celebrities to propel us into a holiday weekend. Reese Witherspoon is generally pretty good for a girl power moment or two in general.
In fact, she's spent time just during quarantine catching up with some of her celebrity faves, including Laura Dern, who hung out on social media and shared their favorite cocktail recipes. Reese Witherspoon has also been remarkably candid in recent months, as well, sharing times she has been overwhelmed by Hollywood as well as some of the struggles her production company has gone through.
Having said this, there are notable differences between the two celebrities. Reese Witherspoon is more of a cardio and yoga queen than Carrie Underwood is, as the latter also really likes to hit the weights. She's also 44, whereas Carrie Underwood is 37. Lastly, while they are both blondes, Carrie Underwood usually makes it a point to wear her hair big and curly. Reese has worn her hair curly before but just as often has a straight bob, although there was at least one time she sported a big 'ol hairdo.
She's basically been a rock star who started her own production company and kept her career going after people thought she'd fade out when she turned 40. Meanwhile, Carrie Underwood has expanded the musical career she began during a stint on the competition series American Idol into all kinds of other branding. She even has her own exercise clothing line, Calia now. (Another similarity between Witherspoon and Underwood is that they both have successful fashion lines, though Witherspoon's favors dresses.) This whole thing makes me wonder thought how many times Reese Witherspoon has been taken for another celebrity and what other celebrities she might have been mistaken for, though.
Your Daily Blend of Entertainment News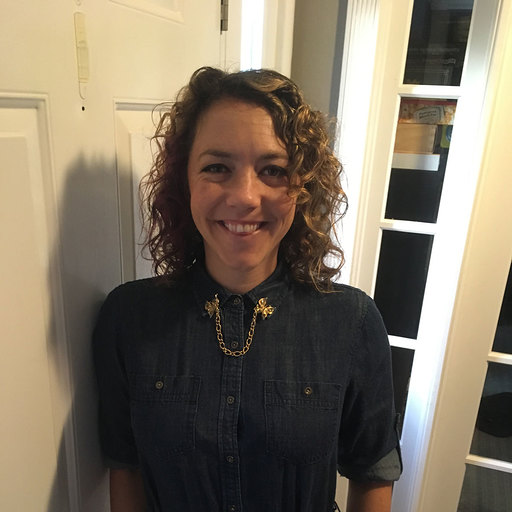 Reality TV fan with a pinch of Disney fairy dust thrown in. Theme park junkie. If you've created a rom-com I've probably watched it.