Get Out: 10 Cool Behind-The-Scenes Facts About Jordan Peele's Horror Movie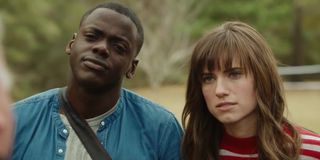 Jordan Peele created one of the biggest horror movies of the last twenty years with his new horror classic Get Out. The film heightens the fears and dread of meeting a significant other's parents for the first time by proving that you might just be right to fear them, especially if you're a different race. Get Out explores race relations in America, and how some liberal white Americans might not be as woke as they claim. The film is another thrilling movie that has behind-the-scenes facts that are just as interesting as the on-screen story.
Jordan Peele put a lot of thought and planning into constructing the overall narrative of Get Out. He had a mission to please the audience by creating a horror movie hero that's believable. He accomplished this with all the details and effort he put into the movie. After researching some of the behind the scenes facts, it's easy to understand why Get Out was such a success.
The Colors Used In The Get Out Wardrobe Are Symbolic
In a Vogue interview, Get Out's costume designer, Nadine Haders, spoke about how colors are used throughout the film to represent different aspects of the movie's story. For example, red was used throughout, but especially at the party scene, to give a nod to the secret society that the Armitage family are a part of. The party scene also involved many of the guests wearing black and white as a visual representation of the racial tensions in America.
Haders also discussed how Chris (Daniel Kaluuya) wore blue to show his true self, but when he was putting on a mask to turn into the version of himself that would impress Rose (Allison Williams)'s parents, he wore grey. The grey highlighted Chris being torn between two worlds. Additionally, Haders noted that she sometimes chose the red, white and blue color scheme when Chris and Rose were together to make them look like the perfect all-American couple.
The Films Rosemary's Baby And The Stepford Wives Had A Big Influence On Get Out's Story
Peele mentioned in several interviews how influential both Ira Levin's work was on the development of Get Out. In an interview with the Business Insider, Peele mentioned that Rosemary's Baby and The Stepford Wives both entertainingly tackled gender politics. He wanted to do that same thing, but with race politics.
In a Deadline interview, Peele discussed that both films helped audiences identify with the protagonist, no matter their gender. The audience takes the journey with these women, so they're able to relate to them without feeling persecuted because all the antagonists are men. He wanted to give this same feeling to the Get Out audience. They could relate to Chris even if they weren't the same gender or race as him.
Black Mirror Helped Daniel Kaluuya Get The Role of Chris
In the Deadline interview, Peele talks about how seeing Kaluuya's Black Mirror episode made him want the actor for the role of Chris. He felt that Kaluuya's performance on "Fifteen Million Merits" was exactly what he was looking for with Get Out's Chris. Peele then video chatted with Kaluuya, and they discussed the fact that black Brits and black Americans both face racism, just in different ways.
Daniel Kaluuya then came to audition for the role. He acted out the Sunken Place scene for his audition--he gave them a single tear and all. This blew away the casting crew. They found the film's Chris.
Get Out's Original Ending Was Much Darker
Originally, Jordan Peele wanted to make a statement with the Get Out ending and comment even further on the industrial prison system. The original ending had Chris strangle Rose, and then cops come to arrest him. It flashes forward to Rod (Lil Rel Howery) visiting him in prison. Rod wants to still try to find evidence to clear his name, but Chris has given up and accepted his fate. This ending is available as an extra on the Get Out DVD.
Peele decided to change the ending because it wasn't fair to the audience. The entire movie is made with them in mind, so though Peele wanted to give a somber ending to show a more realistic conclusion, he didn't feel it was right. The audience has followed Chris on this journey, and to then give them a downer ending didn't feel fair. In a Vulture interview, the Get Out team also discussed how it didn't test well with initial audiences.
The 2008 Democratic Primaries Partially Inspired Get Out
Peele discussed how many people thought that the world would become post-racial with Barack Obama as president. He very much believed that racism and racial injustices were still a major problem in America. It just became more taboo to talk about it. Get Out was his way to address these lingering issues. He also went into detail in the Business Insider interview about how seeing Hilary Clinton running against Obama in the democratic primaries helped him see how gender and racial inequality went hand in hand.
Peele states this about his initial idea to write the script for Get Out:
Jordan Peele Credits Improv With Helping Him Be A Better Director On Get Out
In multiple interviews, Peele discussed how improv and comedy helped him prepare to take on the role as a director. Prior to Get Out, Peele starred and executive produced his own sketch comedy show, Key and Peele. That experience helped him get better at adapting to the situation and responding to challenges. He also shared in a Time interview how his past with puppetry also made him a better director.
Peele majored in puppetry while in college. He compared directing to puppetry by saying:
Jordan Peele Pitched The Film Before Writing The Script
The idea started to come to Peele during the 2008 election, but he didn't write the actual script until years later. He first pitched the idea in 2013 to Sean McKittrick. He started the conversation by saying "Here's one you'll never want to make..." McKittrick liked the idea, so he bought the pitch and paid Peele to write it.
Peele had no intention of directing the film, but once he started writing the script, he realized that he had a specific vision for each scene. He then asked to direct it and was given permission by Blumhouse productions.
Most Of The Cast And Crew Lived Together In A Spooky Hotel During Filming
Get Out was filmed in 23 days on a $4.5 Million budget. This meant that they had a tight schedule and couldn't afford the luxuries of the entire crew having their own places. Filming began in California, but the production team missed out on a California tax rebate, so filming moved to Fairhope, Alabama.
Allison Williams moved there ahead of production to get comfortable. She also rented her own place. Everyone else stayed at a historical hotel, but most of the crew spent most of their time at Williams' place because she would cook. According to her, everyone got really close on set.
The Abduction Scene Originally Played Out Differently
In the book Get Out: The Complete Annotated Screenplay, Peele shares some of his notes about the making of Get Out. Film School Rejects shared some of those tidbits. One of the things discussed in the book is how the opening abduction originally played out with more aggression. It involved Jeremy (Caleb Landry Jones) taking Andre (Lakeith Stanfield) with a dart gun, like someone would when hunting an animal. Peele stated this about his original vision for the scene, and why he decided to change it:
Allison Williams Was Chosen For The Role Of Rose Because Of Her Past Roles As Marnie And Peter Pan
In the Vulture interview, Williams mentioned that Peele had her in mind originally for the role, because he thought her past roles as Marnie on Girls and Peter Pan would make it easy for the audience to trust her, which would allow her to "weaponize everything that people take for granted about" her. She could easily sneak by as the villain because people would see her as a character who couldn't be up to no good.
Get Out is one of the most thought-provoking, fun horror comedies I've seen in a while. It's amazing to see what Jordan Peele could accomplish on his first try, can't wait to see what he plans for the near future.
Your Daily Blend of Entertainment News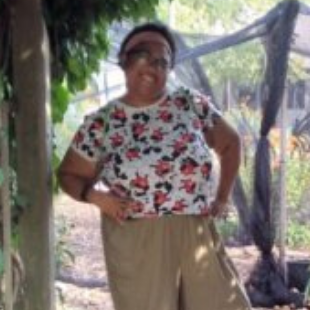 Spent most of my life in various parts of Illinois, including attending college in Evanston. I have been a life long lover of pop culture, especially television, turned that passion into writing about all things entertainment related. When I'm not writing about pop culture, I can be found channeling Gordon Ramsay by kicking people out the kitchen.