A Star Wars Movie Is Back On Top At The Box Office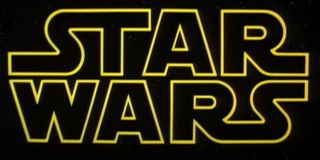 Since the Star Wars sequels began to hit theaters in 2015, we've become accustomed to seeing the franchise top the box office. However, this weekend, it wasn't The Rise of Skywalker that had fans heading to the movies. An older Star Wars film was the number one movie in the United States, which is a pretty momentous event for the newest generation of the series' fans.
As COVID-19 infections in the United States continue to rise, the summer movie season doesn't look like what we're used to. While some movie theaters around the country have begun to open, and screenings at drive-in theaters have seen a sudden surge in popularity, there aren't really any new releases to speak of yet. So they've eased back into business by screening older films like Ghostbusters, Jaws and Jurassic Park.
This weekend, Star Wars: The Empire Strikes Back was shown on 483 screens across the United States. According to Deadline, that was enough of a draw for the film to pull somewhere in the neighborhood of $500,000 over the course of Friday, Saturday and Sunday. That will be enough for it to be number one at the box office -- 40 years after it first hit theaters. It's about on par with what other re-releases have nabbed.
It isn't the first time since the movie's original run that it's become a box office hit. It was re-released in theaters in the United States in 1982 and in select European countries in 2015. in 1997, a special edition of The Empire Strikes Back was released, which grossed over $124 million worldwide. That's considerably more than what this latest run will bring in but, you know, it's a very different time.
When The Empire Strikes Back first hit theaters in 1980, it had an incredible run at the box office, pulling in more than $209 million in the United States. Those are big numbers even today, but in '80s dollars, it's truly an amazing feat. When adding in the previous re-releases, this new box office spark now pushes its lifetime gross to $290.4 million.
The Empire Strikes Back deserves another moment in the spotlight, even if only for a moment. It's considered by some, including CinemaBlend's own Eric Eisenberg, to be the best Star Wars film of all time. For some, this was likely the first chance to see it on a big screen. Even for those that already had, though, it's easy to understand the draw.
Many of us are feeling nostalgia for a time period when going to the movies was as commonplace as (yet another) Netflix marathon does today. The added throwback feeling of a classic Star Wars film definitely has its appeal -- seeing it on a big screen must feel like literally stepping back in time for a bit.
And if you wanted to see The Empire Strikes Back on the big screen again but were unable to, you can still relive the film by streaming it on Disney+.
Your Daily Blend of Entertainment News