Jurassic World 3's Chris Pratt Convinced Bryce Dallas Howard To Share Intense Bruises From Dominion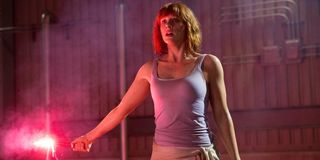 Jurassic World 3, otherwise known as Jurassic World: Dominion, is just getting back into production, and I can say one thing for certain: Bryce Dallas Howard isn't messing around. In fact, after her J World co-star Chris Pratt egged her on, she has shared some astounding bruises with the fanbase from the set of the upcoming dino-based flick.
The actress known for bringing Claire Dearing to life got into some intense stunt work recently, and the evidence cannot be denied. The actress recently took to Twitter after Chris Pratt said she'd gotten "crazy sick bruises" and should share em with the world, noting she was happy to do the stunts herself.
Honestly, when Chris Pratt said "crazy sick bruises" I imagined something a little less mottled and more centrally located. But no, Bryce Dallas Howard did something on the set of Jurassic World: Dominion that gave her bruises all over at least one arm. My favorite part about these bruises though is that Claire Dearing went from a character who literally ran in heels in an oft-derided moment in Jurassic World to this badass leading lady by the third movie.
She really worked to shed the early image of Claire Dearing and I love it. Still, if these are the types of bruises Bryce Dallas Howard is getting on set, I wonder what her stunt double is going through?
Jurassic World: Dominion has been one of the first movies to go back into production following the shutdown. The movie is filming in the U.K with safety measures in place and has been moving forward steadily since it returned to the set. However, it's worth noting there were some rumors a second shutdown might be imminent, which Universal quashed a few days ago.
Meanwhile, Bryce Dallas Howard seems really happy to be back on set and palling around with Chris Pratt. She, in fact, shared another look at her pal Pratt Pratt, who plays Owen Grady in the franchise. In that post, she notes it's not just her arms that are sore but her abs too. We get it. Chasing after dinosaurs is hard work.
As cool as all those bruises are –though I hope Bryce Dallas Howard heals soon – probably the coolest thing about Jurassic World: Dominion is that it plans to bring back a slew of original Jurassic Park franchise characters. The movie isn't expected to hit theaters until next summer at a time, at which point the hope is the world will be a bit more back to normal again.
Jurassic World: Dominion will open on June 11, 2021. If you'd like to know more about the third movie in the World franchise, you can check out what we know so far. In addition, following Dominion, more movies are expected to be on the way.
Your Daily Blend of Entertainment News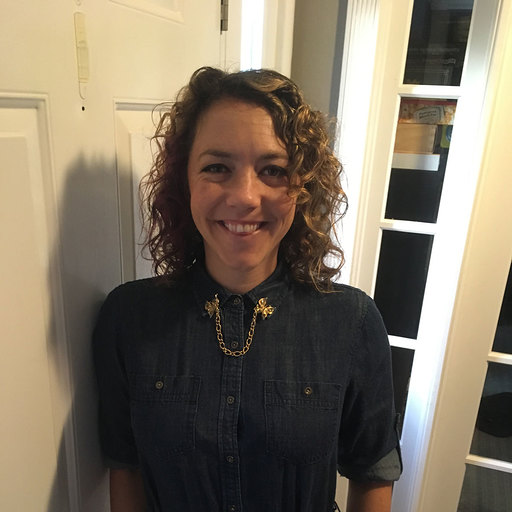 Reality TV fan with a pinch of Disney fairy dust thrown in. Theme park junkie. If you've created a rom-com I've probably watched it.