Bryce Dallas Howard: 7 Cool Facts About The Jurassic World Star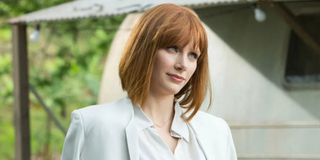 Sometimes it is difficult to make it on your own as the child of a Hollywood icon and avoid living in your parent's shadow. Yet, Bryce Dallas Howard is one the most successful exceptions to that concept, from her breakout role in The Village to leading the Jurassic World franchise... even if some people cannot seem to tell her apart from Jessica Chastain.
After receiving her first on-set experience as an extra in Parenthood, directed by her father, Ron Howard, Bryce Dallas Howard would return the favor by featuring him in her Apple TV+ exclusive documentary Dads. That same year, she followed her father's foray into a galaxy far, far away as the helmer of Solo: A Star Wars Story by directing a pivotal episode of The Mandalorian. In that regard, one could argue that, instead of merely living up to her father's legacy, her directing career is on its way to succeeding his.
Of course, having an Oscar-winning filmmaker for a father is not even the coolest thing about this multi-talented star. In fact, here are seven other interesting things about Bryce Dallas Howard that might have slipped past your attention.
Bryce Dallas Howard Dropped Her Last Name At Beginning Of Her Career
While the idea of having celebrities like Ron Howard and author Cheryl Howard as your parents would sound pretty exciting to anyone else, Bryce Dallas Howard is living proof of the contrary. In fact, as she told Peter Travers in 2015, she chose to avoid association with her famous family when she was just beginning to act in stage productions by billing herself as "Bryce Dallas," until she realized it sounded "like a porn name." What is even more embarrassing is the origin of her middle name, which her father actually revealed to David Letterman is a reference to the Texas town in which she was conceived.
Bryce Dallas Howard's Godfather Is Her Father's Happy Days Co-star
The actress' famous lineage goes even deeper than blood relations, however, as she has Henry Winkler to call her godfather. The actor seen in Parks and Recreation and the first Scream movie starred as Arthur "Fonzie" Fonzarelli on the long-running, 1950s-set sitcom Happy Days opposite a younger Ron Howard, who would later direct the actor in the raunchy 1982 comedy Night Shift, which also starred Michael Keaton in his breakout role. Bryce Dallas Howard recounted to Parade how Winkler's close involvement with her family and his down-to-earth generosity kept her from fully recognizing the extent of his fame growing up.
Black Mirror Traumatized Bryce Dallas Howard Prior To Appearing On The Series
The potentially detrimental effects of an obsessive abuse of technology are commented on brilliantly in Black Mirror, especially in an episode starring Bryce Dallas Howard as a woman desperate for her peers' approval in a "utopia" ran on a five-star rating system. No one was more surprised by Howard's casting than herself, who, while promoting the Netflix exclusive anthology series' third season, showed Conan O'Brien a distressing, tearful video of her describing her first viewing of the show as a "nosedive."
Coincidentally, "Nosedive" is the name of the episode she gives her manic, SAG Award-nominated performance in, which surprisingly did not require her to tap into her earlier "nervous breakdown" to achieve, as a hidden talent of hers could do the trick.
Bryce Dallas Howard Knows How To Cry On Command
In an earlier guest appearance on Conan, Bryce Dallas Howard came on to plug the 2015 release of Jurassic World. At one point in the interview, Conan O'Brien brought up the actress' ability to cry upon direction, which she then demonstrated by having the host ramble about The Home Depot while her eyes begin to well up more and more. During her aforementioned return to promote Black Mirror, O'Brien enlisted Howard to teach him this talent, but to no avail.
Bryce Dallas Howard Actually Trained To Run In Heels For Jurassic World
Speaking of Jurassic World, one task that Bryce Dallas Howard actually had to undergo serious training for was something that her character, Claire Dearing, ended up getting a lot of flack for. The unbelievable sight of the actress running from the unleashed T-Rex while wearing high heels became one of the most widely criticized moments of the film despite the practice she had put in to make the scene genuine. Howard would later defend the scene in an interview with Cosmopolitan, citing the heels as a reflection of Claire's disconnection from the reality of the park's hostile environment due to corporate blindness, and the mere fact that running barefoot could have been just as dangerous.
Bryce Dallas Howard's Daughter Inspired A Memorable Baby Yoda Moment On The Mandalorian
Another iconic moment more favorably associated with Bryce Dallas Howard is the sight of The Child (better known to fans as "Baby Yoda") sipping a cup of soup in the fourth episode of The Mandalorian, directed by Howard. However, despite becoming one of the most popular images from the Star Wars spin-off series, it would not have appeared during the Mando (Pedro Pascal) and Cara Dune (Gina Carano) quarrel if not for Howard's 6-year-old daughter, who, according to the director's interview with TVLine, commented on the lack of "Baby" in the early storyboards. Showrunner Jon Favreau then realized The Child's presence should be apparent on the series as much as possible, resulting in this and many other adorable moments from the season.
Even Ron Howard Mistook Jessica Chastain For His Daughter
It has been a running gag for years in Hollywood that Bryce Dallas Howard bears a striking resemblance to her fellow redheaded The Help co-star Jessica Chastain. You would think that her own father, Ron Howard, would be impervious to the frequent mixup, but, as Chastain shared to the Associated Press in 2019, the filmmaker once walked past the Interstellar actress at an Apple store before muttering, "I think I just saw Bryce." However, Chastain reveals in the same interview that she even mistook Howard for herself in a magazine image, so who can we really blame here?
Be sure to check back for information and updates on actress and filmmaker Bryce Dallas Howard, as well as more even more in-depth looks as your favorite celebrities, here on CinemaBlend.
Your Daily Blend of Entertainment News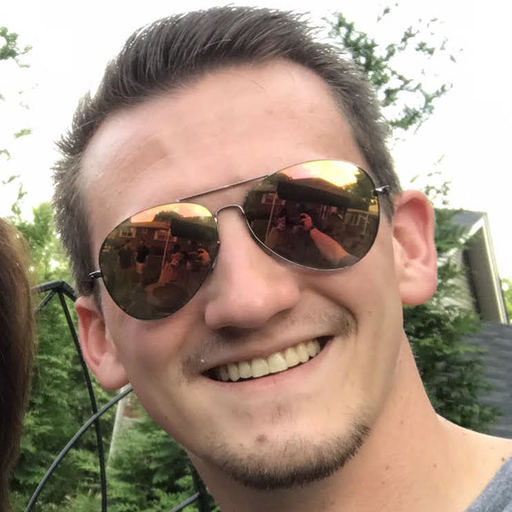 Jason has been writing since he was able to pick up a washable marker, with which he wrote his debut illustrated children's story, later transitioning to a short-lived comic book series and (very) amateur filmmaking before finally settling on pursuing a career in writing about movies in lieu of making them. Look for his name in almost any article about Batman.