12 Movies To Stream If You Like Robert Pattinson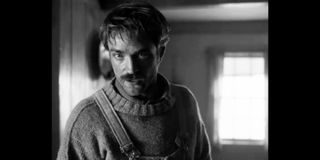 CinemaBlend participates in affiliate programs with various companies. We may earn a commission when you click on or make purchases via links.
Some actors do everything in their power to not be placed in an acting box. Robert Pattinson is one of those actors. Many fans became aware of the British actor when he was cast as Edward Cullen in the Twilight saga. He could have easily fallen into the trap of only taking on teen vampire roles, but Pattinson probably said "not on my watch," and took on as many different projects as possible.
Robert Pattinson has become an actor who consistently challenges himself, showcases his acting talents, and proves that he won't become a boring actor. Amazon Prime, Netflix, Hulu, HBO Max, and other streaming services provide enough Pattinson films to keep his fans and those who want to see more from the actor busy.
Here are a few of the engaging and entertaining Robert Pattinson films that you can currently stream.
Harry Potter And The Goblet Of Fire - HBO Max
It's time for the Triwizard tournament and the Goblet of Fire must choose someone from Hogwarts to represent the school. Hufflepuff Cedric Diggory (Robert Pattinson) is selected, but then the Goblet also picks Harry Potter (Daniel Radcliffe). Cedric and Harry must compete along with students from two other schools. Each student must complete a series of tasks to win the prized trophy.
Why Robert Pattinson Fans Will Like It: Harry Potter and the Goblet of Fire was one of Robert Pattinson's first high profile roles. In order for the film to strike the right chord with audiences, Pattinson had to make the viewers care about a character they just met. He did that and more, making fans become invested in Cedric.
Stream it on HBO Max here.
The Lighthouse - Amazon Prime Video
The Lighthouse is about two men who try not to go insane while working together at a remote lighthouse. They don't quite succeed, but they try.
Why Robert Pattinson Fans Will Like It: The film really is like a two-man play, so it's a great movie to showcase Willem Dafoe and Robert Pattinson's acting abilities. Dafoe gets to give Shakespearean style speeches, while Pattinson's work comes mainly from his facial expressions, body language, few speeches, and movements. There is a lot to unpack with The Lighthouse, but for those just wanting a different film experience, the movie offers plenty to observe, analyze, and enjoy.
Stream it on Amazon Prime here.
The King - Netflix
The King is a historical epic based on William Shakespeare's plays about King Henry IV and Henry V. Timothee Chalamet takes on the lead role as Henry, Prince of Wales, with Ben Mendelsohn playing Henry IV. The King follows Henry's quest to be a king different from his father and those that came before him. It's him trying to discover how to rule while facing obstacles beyond his control.
Why Robert Pattinson Fans Will Like It: Robert Pattinson has a supporting role as The Dauphin of France. He challenges Henry and tries to destroy him and England. Pattinson consistently has proven that he is a great character actor, and his Dauphin is psychotic, funny, French I guess, and a standout presence.
Stream it on Netflix here.
The Twilight Saga - Amazon Prime Video
Bella (Kristen Stewart) has just moved to Forks. She finds herself drawn to Edward Cullen (Robert Pattinson), a sexy weird dude. Edward tries to resist his draw to Bella as well, but fate can't be stopped. Bella soon learns that Edward and his family are vampires.
Why Robert Pattinson Fans Will Like It: There is a very high chance that you became a Robert Pattinson fan from these movies. Though Pattinson may not want to revisit the franchise, there is nothing to stop you from enjoying the early days of Pattinson's career. The simpler times of vampires and werewolves, before mermaids, space babies, and french accents.
Stream them on Amazon Prime here: Twilight, New Moon, Eclipse, Breaking Dawn Part 1, Breaking Dawn Part 2
Damsel - Hulu
A man named Samuel (Robert Pattinson) plans to rescue and propose to the woman of his dreams, Penelope (Mia Wasikowska), so he hires Parson Henry (David Zellner) to officiate the wedding.
Why Robert Pattinson Fans Will Like It: Damsel is a film I stumbled upon at a local film festival. I came into the movie only having seen a trailer and with no prior knowledge of the movie. I was immediately impressed by Pattinson's flair for comedy and how great he embodied this character. I also loved how Damsel took the concept of a damsel in distress and tossed it out the window. I can't say much else about the film, because half the fun of it is going into it with no expectations or knowledge of what will happen.
Stream it on Hulu here.
The Lost City Of Z - Amazon Prime Video
The Lost City Of Z is an adventure drama that mainly focuses on Percy Fawcett (Charlie Hunnam)'s travel explorations and his quest to find an ancient city in the Amazon. The cast includes Robert Pattinson, Edward Ashley, Sienna Miller, and Tom Holland.
Why Robert Pattinson Fans Will Like It: Pattinson has a supporting role as Hunnam's most loyal companion Corporal Henry Costin. The film is really Hunnam's film, and all the other characters play second to his story. The few scenes that showcase Pattinson allow him to portray a man with a thirst for knowledge and fascination with the world at large. The Lost City of Z is a good film to watch if you enjoy historical dramas.
Stream it on Amazon Prime here.
Map To The Stars - Netflix
Map to the Stars is a film satirizing the Hollywood experience. It follows a couple of different characters, including an aging actress and a child star. Map to the Stars has an ensemble cast that includes Julianne Moore, Mia Wasikowska, John Cusack. Olivia Williams, and Robert Pattinson.
Why Robert Pattinson Fans Will Like It: Robert Pattinson plays a limousine driver who is also a struggling actor and screenwriter. The film includes a bunch of crazy characters dealing with strange situations, and Pattinson's character is the sanest and normal of the bunch. He kind of grounds the rest of the characters by showing just how insane they are in comparison.
Stream it on Netflix here.
Cosmopolis - Amazon Prime Video
Cosmopolis in its basic form is about a man traveling in a limo to get his hair cut, but his journey is delayed due to the visit of the United States President. On his journey, he encounters a variety of people and he discusses with them the meaning of life, wealth, ambition, happiness, and other topics.
Why Robert Pattinson Fans Will Like It: Cosmopolis is a movie that relies on dialogue to really drive home the message of the film. Cosmopolis is one of those movies that feels not based in reality and more inside the head of the protagonist. Pattinson plays a character mainly void of emotions but that fits with the style of Cosmopolis, and that's partly what makes this performance fascinating. We already know that Robert Pattinson is capable of showcasing many different emotions, but for this film, he must make himself as robotic as possible, yet make viewers understand the complexity of this character.
Stream it on Amazon Prime here.
Water For Elephants - HBO Max
Water for Elephants, based on the book of the same name, is the story of a circus veterinarian and his days working at the Benzini Bros. circus. He falls for a married circus performer, played by Reese Witherspoon. Christoph Waltz plays her husband and the circus owner.
Why Robert Pattinson Fans Will Like It: Robert Pattinson plays gentle, kind, and sincere Jacob in Water for Elephants. His tender heart makes him easy to like and root for. Water for Elephants is a lot more simple and lighthearted than many of Pattinson's other films, so it's a good movie to stream when you want something less intense and complicated.
Stream it on HBO Max here.
Good Time - Netflix
Good Time is a Safdie brothers movie that stars Benny Safdie and Robert Pattinson. Pattinson plays a bank robber who is desperate to free his mentally disabled brother (played by Benny Safdie) from prison. His quest to free his brother leads to a night full of crime and missteps.
Why Robert Pattinson Fans Will Like It: The Safdie brothers are very skilled at taking you on a non-stop thrill ride. With Good Time, audiences are started on a level 70 of the anxiety scale, and it just increases from there, though it takes some dips throughout. Pattinson's Connie does these selfish crimes, but at the core, it seems like he's really doing this stuff because he believes he's helping his brother. Good Time keeps you engaged from beginning to end.
Stream it on Netflix here.
High Life - Amazon Prime Video
In High Life, a group of death row inmates are sent into space as part of an experimental program. The experiment is to create babies through artificial insemination. The film mainly revolves around Monte (Robert Pattinson) and his daughter Willow. High Life switches back and forth from the past and present.
Why Robert Pattinson Fans Will Like It: High Life is another film that falls into the fascinating Robert Pattinson movie collection. It's a film that allows Pattinson to take on a role as a new father trying to keep his baby alive, and as a man fighting against his instinct to become a better version of himself.
Stream it on Amazon Prime here.
Remember Me - Showtime
Remember Me stars Robert Pattinson and Emilie de Ravin. It's about two emotionally damaged people who find each other and love. It's also about Pattinson's character trying to fix his relationship with his father played by Pierce Brosnan.
Why Robert Pattinson Fans Will Like It: Sometimes you just need a good relationship drama to remind you that everyone's damaged, but there can be the hope of something better, or not (aka that ending). Remember Me is an angsty performance from Pattinson, which helps build the emotional tension of the film.
Stream it on Showtime here.
Pattinson is an actor who I can't wait to see how his career evolves ten, twenty, even thirty years from now. He's not afraid to take on high stake roles, indie ones, and all things in between. Fans of Robert Pattinson will have plenty to look forward to in the future when Tenetfinally comes out, and the release of the new Batman movie.
Your Daily Blend of Entertainment News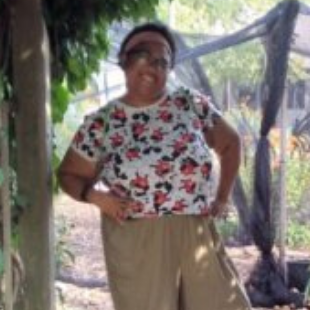 Spent most of my life in various parts of Illinois, including attending college in Evanston. I have been a life long lover of pop culture, especially television, turned that passion into writing about all things entertainment related. When I'm not writing about pop culture, I can be found channeling Gordon Ramsay by kicking people out the kitchen.