The Prom: 6 Reasons We're Excited For Ryan Murphy's Netflix Movie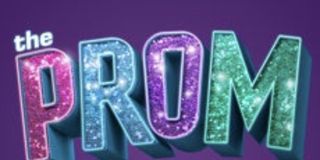 In July 2018, Ryan Murphy signed an exclusive deal with Netflix to produce original content for the streaming service. Murphy has more than kept up with his end of the deal by already creating the series Hollywood and The Politician for Netflix. Both shows have enjoyed success and buzz, especially Hollywood. The multi-hyphen creator also has more projects to come, including Ratched. Ratched is a mini-series that focuses on One Flew Over the Cuckoo's Nest infamous Nurse Ratched. I'm excited to watch Ratched, but I'm even more excited about Murphy's movie project The Prom.
The Prom will be one of Ryan Murphy's several movie projects with Netflix. Some of the other Netflix and Murphy films include A Secret Love and The Boys in the Band. The Prom is set to premiere later this year and I am very excited to see the final result, for the reasons that I'm about to list.
The Plot
The Prom is based on a musical of the same name, which had its first performance in 2016 but didn't go to Broadway until 2018. It follows the story of Emma Nolan, a lesbian living in Edgewater, Indiana, a very conservative small town. The school prevents Emma from attending the prom with her girlfriend, so four washed-up Broadway people get involved. They see Emma's story as the cause to get behind and gain some of their past glory.
I didn't read much more than the basic plot because I like to watch something new without knowing too much about the plot prior, to really experience it as I watch, but from what I read, definitely seems like a fun musical.
The All-Star Cast That Includes Meryl Streep
The four people selected to play the four Broadway stars are all talented, well-known actors, and many have appeared in my favorite movie musicals. Of course, Meryl Steep plays the lead Dee Dee Allen. The other three former Broadway stars are played by Nicole Kidman, James Corden, and Broadway veteran Andrew Rannells.
The Prom's cast also includes Keegan Michael-Key, Kerry Washington, and Awkwafina was originally attached but had to leave the project due to scheduling conflicts. She was replaced by Kevin Chamberlin. Newcomer Jo Ellen Pellman gained the lead role as Emma and So You Think You Can Dance's Ariana DeBose plays her girlfriend Alyssa.
The Catchy Soundtrack And Musical Elements
The Prom original cast soundtrack is available online to purchase or stream on multiple music streaming platforms, so if you want to hear the songs before the movie, it is available to check out. Based on the soundtrack, The Prom is both a parody and a love letter to theater, and showbiz. Many songs are very funny, "Changing Lives (Reprise)" and "It's Not About Me"are great for a laugh. "The Acceptance Song" parodies award show performance numbers and those songs where a bunch of celebrities join together to make a track for charity.
The comedic songs are nicely balanced with more heartfelt numbers like "Just Breathe" (which might be the song most likely to get stuck in your head), "Dance with You," "We Look To You," and "Unruly Heart." "Unruly Heart" feels like an anthem in the same way songs like "You Will Be Found" from Dear Evan Hansen feel. My favorite song on The Prom soundtrack is "We Look to You," which is sung beautifully by Michael Potts on the soundtrack, and I believe Keegan Michael-Key will be singing it in the movie. It's a song about why Broadway musicals are so important.
Ryan Murphy's Signature Style
Say all you want about Glee, but that one or two seasons where it worked, it was great. It was fun, gave us great performances by the cast, and helped bring notoriety to the mainly unknown cast. The Prom is likely to be a more mature, more structured Glee, and I don't see that as a bad thing. It's also great that The Prom is an adaptation so working within a world that already exists may ensure that Murphy doesn't lose focus, which sometimes happens with his other projects.
We have seen many times how Murphy excels when working with a great cast, and Kidman and Streep alone are dream people to work with and then add the other cast members on top of it. It would be hard to make a bad movie with the level of talent involved in The Prom. I'm really excited to see how Ryan Murphy uses his style and expertise to bring a Broadway musical to the screen.
The Film's Message About Inclusivity
The Prom is all about not feeling alone and not being treated as an outsider because of one's sexuality. That's a powerful message that I'm sure many want to see and hear, especially in a really politically charged season. Yes, The Prom seems very fun and goofy, but there is also a lot of heart to the musical's overall message. I think at some point, everyone has felt ostracized, so even if someone doesn't have the same experiences as Emma, they can probably relate to her feelings of isolation.
To See More LGBTQ+ Love Stories Represented In Pop Culture
I remember that when Love, Simon came out so many queer people expressed on social media their excitement for that movie because there haven't been many (if any) mainstream gay teen romance movies before it. It was something I hadn't realized or thought about, but as a person of color, I understood their excitement. It's the same excitement I get every time a film or TV show by a person of color gets awards, praise, or attention, or when a person of color wins the lead of a high profile project.
For those that are not a minority or underrepresented group, it may seem ridiculous or silly to get excited about things like this, but representation matters. Growing up not seeing people who represent your color, gender, sexuality, shape, etc. in the media can feel like you're not seen or appreciated by society, because sometimes these movies and shows feel like a reflection of what society values.
So I hope more movies like Prom and Love, Simon become the norm, so members of the LGBTQ+ community can feel more seen and appreciated. I think if The Prom succeeds, then there is a good chance that more films like this will be greenlit.
The date of The Prom Netflix release is still unknown, and finishing production has just resumed, so if it does come out this year, I expect it in late fall or early winter. Whenever it does get released, I'll be eager and ready to stream it.
Your Daily Blend of Entertainment News
Spent most of my life in various parts of Illinois, including attending college in Evanston. I have been a life long lover of pop culture, especially television, turned that passion into writing about all things entertainment related. When I'm not writing about pop culture, I can be found channeling Gordon Ramsay by kicking people out the kitchen.
Your Daily Blend of Entertainment News
Thank you for signing up to CinemaBlend. You will receive a verification email shortly.
There was a problem. Please refresh the page and try again.