9 Other Twilight Series Moments We Now Want To See From Edward's Perspective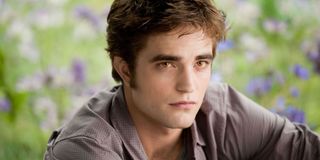 (Image credit: (Summit))
Anyone else finish Midnight Sun, and think to yourself: "Now what?" Makes sense, last time we read the story, Twilight was followed by an entire saga of novels that were then famously adapted to a film franchise starring Kristen Stewart and Robert Pattinson. And, we miss reading minds with him?!? Now, what do we do with all this leftover energy regarding Stephenie Meyer's vampire series… look forward to more installments from Edward Cullen's perspective? Nope, but we can dream.
Shortly after Midnight Sun hit bookshelves, the author said she will not be writing more books from Edward Cullen's POV, even though they would certainly soar to the bestseller lists too. Apparently writing for Edward makes Stephenie Meyer "extra anxious." Oh, because he's a self-loathing vamp who gives into his feelings for a human teen despite knowing full well it's real wrong? You wrote him Meyer, not me! She is planning to work on two more mysterious Twilight books. Anyways, reading Twilight from Edward's voice made for an entertaining return to Forks. Here are some moments from the rest of the saga we'd love to hear him narrate if we could:
Edward's Post-Breakup Life In New Moon
One central reason why Stephenie Meyer absolutely does not want to follow-up Midnight Sun with New Moon from Edward's side of things is due to the couple's big break up in New Moon that leads Bella Swan to get into motorcycles and cliff diving. What was Edward doing all that time while Bella was getting to know the werewolves? Meyer thinks the other version of New Moon "would just be a nightmare of depression and emptiness," but she did write a few pages from his perspective for curious fans here. We are curious if he ever returns to Forks to see her or gets into any cool hobbies himself.
Bella And Edward Reuniting In Italy And Meeting With The Volturi
Even though witnessing Bella and Edward's breakup looks like it would be no fun for either party, one of the sweetest moments in the series happens after this to make up for it all. When Bella and Alice trek to Italy to find Edward and save him from death, there's a cute moment when Edward sees her again that we'd love to see his version of. I especially love when he thinks he's in heaven before registering that Bella is in front of him. Just after that they meet the Volturi and it would be really interesting to hear Edward's thoughts about the members of the Italian vampire clan, especially when it comes to their thoughts on Bella and her shield abilities.
When Jacob Black Kisses Bella In Eclipse
After diving into Midnight Sun, we know more than ever how possessive and jealous Edward Cullen can get about Bella. He frequently imagines throwing Mike Newton against walls and such. Like it's seriously too much! But we're curious about how his mind dealt with Bella's love for Jacob Black, even if her preference for Edward is clear. One major moment for the love triangle comes when Jacob ignores Bella's wishes and kisses her, resulting in Bella punching him in the face and cracking her hand because he's a werewolf. Edward expresses some anger in Eclipse, but gives us the details!
Edward Connecting With The Quileute Pack
Speaking of Jacob Black and Edward's POV, another reason he'd come in handy later in the series is because he can read the minds of the entire wolf pack when they are transformed. At one point, Edward serves as a translator for the wolves because of his abilities. The Quileutes can read each other's minds all together at once in a network of bonds, and for Edward to be able to tap into that, fans could get a better sense of how the pack operates, along with the strange and funny thoughts that must pass between them.
Edward And Bella's Wedding Day
Who doesn't want to know what every family member you invited thinks about you as you get married? Bella and Edward's wedding day would be fun to experience from Cullen's perspective because of all the dirt spreading around, whether it be from Bella's jealous high-school friend Jessica or Edward's other vampire family. Edward's the perfect person to give us a broader scope of the general opinion about the happy couple, but we'd also hope he drowned them out and enjoyed the day with Bella.
The Newlyweds' South American Honeymoon And Bella's Surprise Pregnancy
Now that I think about it, Breaking Dawn as a whole would be a great addition from Edward Cullen's eye, because there's so much going on we want to hear his thoughts on. Along with the wedding, we'd read along for the honeymoon too, where Edward and Bella escape off a secret location in South America and finally spend some quality time together away from vampire drama. Yes, obviously we want Edward's thoughts on his first time – dude really waited it out, imagine where those expectations are at? And of course the event that disrupts their moment of peace. When Bella becomes pregnant.
Edward's First Hunting Trip With Bella After She Turns
The most irritating thing about reading from Edward's perspective is all the self-loathing he has about being with a human. But what happens when she becomes a vampire like him? I'd imagine it's one of the best feelings for Cullen to finally have his mind clear of thinking about sucking her blood for the first time. To hear Edward's thoughts when vampire Bella gets into hunting and his dreams of being with her forever become real would be fascinating to hear his thoughts on.
The First Time Edward Reads His Daughter's Mind
The last moment from the Twilight saga we'd like Edward to narrate is the moment he starts to hear the thoughts of his daughter, Renesmee. This happens when Bella is late in her pregnancy and in a dire near-death state. Edward hears Renesmee's mind and catches how intelligent and loving she is toward her family. It's an adorable scene in the books, but we only caught it in a second-hand scenario. It would quite amazing to read Edward's words (via Stephenie Meyer of course) about hearing the first thoughts of a newborn vampire baby.
What do you think? Would you read another Midnight Sun-type novel? Which one would it be? Vote in our poll below and stay tuned here on CinemaBlend for more Twilight news.
This poll is no longer available.
Your Daily Blend of Entertainment News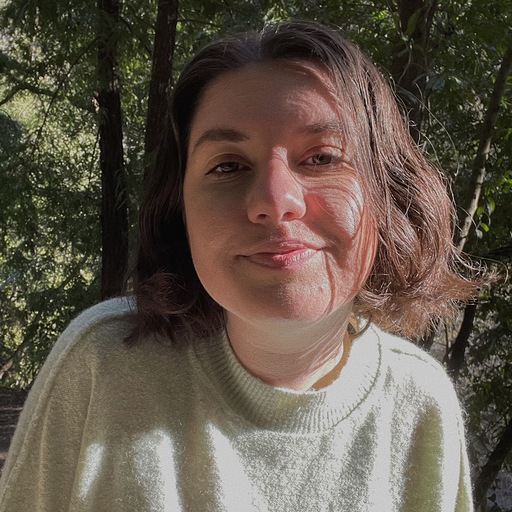 YA genre tribute. Horror May Queen. Word webslinger. All her writing should be read in Sarah Connor's Terminator 2 voice over.