Sherlock Holmes 3: 7 Quick Things To Know About The Robert Downey Jr. Movie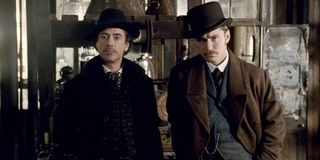 It seems like it has been forever since we last saw Robert Downey Jr. take on the role of the world's most decorated fictional detective in Guy Ritchie's Sherlock Holmes: A Game Of Shadows. Since the 2011 followup to the 2009 box office smash hit Sherlock Holmes, there have been quite a few ups and downs with the third movie in the franchise, but now that Downey is no longer a regular player in the Marvel Cinematic Universe, it finally looks like we're going to see Sherlock Holmes 3, with a different director and possibly even a new location.
And although production or even casting (besides Holmes and Watson) has gotten underway at this point in time, there are still quite a few things going on with the threequel. With that in mind, here are seven quick things to know about Sherlock Holmes 3.
Sherlock Holmes 3's Release Date Has Been Set For December 2021
The next great adventure of Sherlock Holmes and his trusty companion Dr. John Watson is set to kick off December 21, 2021 when still-untitled Sherlock Holmes 3 is released in theaters. According to a 2019 Variety report, Warner Bros. originally planned on releasing the movie on Christmas Day 2020, but the studio made the decision to push it back a year. This ended up being a wise move because of the COVID-19 pandemic shutting down productions and delaying theatrical releases throughout most of 2020, giving the film's producers — Susan Downey, Joel Silver, and Lionel Wigram — extra time to work out all the details before principal photography begins.
Robert Downey Jr. And Jude Law Are Reprising Their Roles
At the time of the Sherlock Holmes 3 one-year delay, The Hollywood Reporter reported that Robert Downey Jr. would be returning as the famous and eccentric British detective and that Jude Law would be reprising his role of Holmes' faithful sidekick and best friend Dr. John Watson. The pair will be reuniting exactly 10 years since they were last on screen together in Sherlock Holmes: Game of Shadows, but it remains to be seen what other characters -- and the actors who played them in the previous movies -- will be returning this time around. Whatever happens to the supporting cast, at least it will be nice to see the classic back-and-forth between Holmes and Watson after all this time away.
Dexter Fletcher Is Directing
While Robert Downey Jr. and Jude Law will be returning to the franchise for Sherlock Holmes 3, the director of the first two movies, Guy Ritchie, will be sitting this one out with Dexter Fletcher taking over directing duties when production gets underway. According to Variety, Fletcher, who has made a name for himself recently with Rocketman, was hired for the gig back in July 2019, taking over for Ritchie whose first two films brought in more than $1 billion combined at the global box office.
This won't be the first time for Dexter Fletcher to take over a project as he was brought in to finish Bohemian Rhapsody after the film's original director Bryan Singer was fired in light of allegations of sexual misconduct. And it was Fletcher who ended up adding some of the more lighthearted and playful scenes to the Queen biopic once he took over as the director. Fletcher's other credits include Wild Bill, Sunshine on Leith, and Eddie the Eagle, which is where he first met eventual Rocketman star Taron Egerton.
Chris Brancato Is Writing The Script
Back in May 2018, Deadline reported that Chris Brancato, one of the creators of the hit Netflix crime drama Narcos would be penning the script for Sherlock Holmes 3, but there were no details about the basic premise of the story at that time. In addition to the drama about drug kingpin Pablo Escobar, Brancato is also responsible for the followup series Narcos: Mexico, and has writing and producing credits on a number of other critically acclaimed shows like Law & Order: Special Victims Unit, Law & Order: Criminal Intent, and Boomtown.
The Story Will Center Around The Partnership Of Holmes And Watson
At the very center of every incarnation of the story of Sherlock Holmes and Dr. John Watson has been the pair's relationship and how its current state has an impact on the mystery they are trying to solve. And if a 2018 EW interview with Jude Law is to be believed, it sounds like the nature of the companionship of the famous team of detectives will be a major part of Sherlock Holmes 3, especially when he said this:
What happened between the events of Sherlock Holmes: A Game of Shadows and the third movie in the franchise will surely be told at some point in the upcoming sequel. Knowing how this pair works, it will certainly have an impact on how the story unfolds.
The Movie Is Rumored To Be Set In San Francisco
The first two Sherlock Holmes movies took place in London or on the mainland European continent, but the third movie is rumored to be set in the American West, specifically in San Francisco. In 2019, HN Entertainment reported that the events of Sherlock Holmes 3 would reportedly take place throughout the California city, but stated the information came from a source. Whether or not that still proves to be true remains to be seen, but it does make sense considering the fact that the production was awarded nearly $21 million in tax incentives from the State of California, according to a 2019 Deadline report.
Johnny Depp Was Reportedly Offered A Role
This next one isn't official by any means, but according to The National Enquirer (via We Got This Covered), Johnny Depp has reportedly been offered a role in Sherlock Holmes 3 by none other than Robert Downey Jr. The publication notes that the pair of actors have a friendship that goes back decades and that Downey relates to Depp's recent bad luck and wants to help him out if possible. No official statement has been released to confirm this report.
That's about all there is to know about Sherlock Holmes 3 at this point in time. Make sure to check back for all the latest information on this highly anticipated sequel, and don't forget to take a look at the 2020 Movie Release Schedule and the list of movies coming out in 2021 here at CinemaBlend.
Your Daily Blend of Entertainment News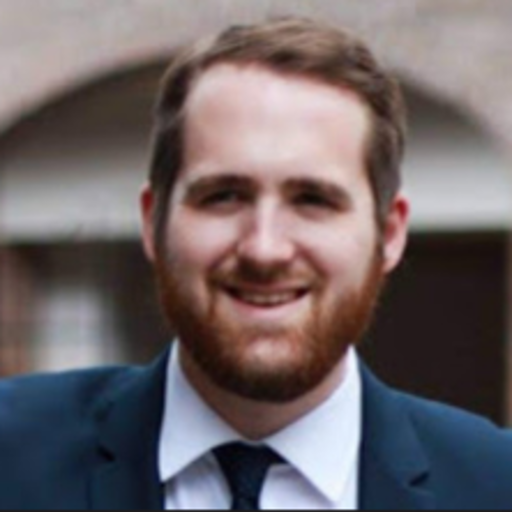 Philip grew up in Louisiana (not New Orleans) before moving to St. Louis after graduating from Louisiana State University-Shreveport. When he's not writing about movies or television, Philip can be found being chased by his three kids, telling his dogs to stop barking at the mailman, or yelling about professional wrestling to his wife. If the stars properly align, he will talk about For Love Of The Game being the best baseball movie of all time.