Taika Waititi's The Hunt For The Wilderpeople Ending Explained: How It All Came Full Circle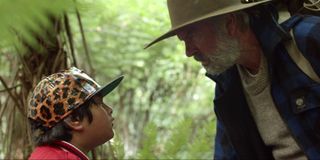 Taika Waititi is one of the most fascinating filmmakers currently working. His sharp wit, storytelling prowess, and creative perspective have led to films that are insightful and very funny. In 2020, Waititi won the Academy Award for Best Adapted Screenplay for Jojo Rabbit. Waititi has been able to find that liberating balance of blockbuster success and indie acclaim. His indie and big-budget films are loved by audiences of all backgrounds, but one particular movie that strikes a specific chord among audiences is The Hunt For The Wilderpeople. The film is touching, sweet, and a joy to watch. The Hunt for the Wilderpeople ending makes sure to leave you satisfied but still wanting more.
The Hunt for The Wilderpeople is a quirky action-adventure comedy that follows 14-year old Ricky Baker (Julian Dennison) and Hector (Sam Neill) who are on the run after they spend a few weeks in the wilderness and become the subjects of a manhunt. The movie is heartwarming, unique, and one of Taika Waititi's best. Like many of Waititi's projects, the movie takes the young protagonist through a journey of self-discovery. This film also comes full circle as there is a big transformation from start to finish. Let's explore how Taika Waititi does this throughout The Hunt for the Wilderpeople.
How The Hunt For The Wilderpeople Ended
Hector wants to surrender but Ricky doesn't want to do it. He wants them to go out in a blaze of glory. As revenge for trying to leave their adventure, Ricky tells the authorities that Hec is a pervert molester, which Hec denies. Hec starts to walk over to be taken in, and then Ricky points a gun at him. He accidentally pulls the trigger shooting Hector in the butt. Ricky is apprehended and taken back in the custody of Child Services, led by Paula (Rachel House). We then have a montage of the court proceedings.
Flashforward and Ricky moves in with Kahu (Tioreore Ngatai-Melbourne) and her family. We see Hector released from prison and he moves into a correctional facility. Ricky comes to visit him and tells him about Kahu's family, and how they have plenty of room for him to live there and work on the farm. Ricky also shows Hector his camera, so that they can use it to take pictures of the unique bird that they encountered earlier in the movie.
Hector declines at first, but then he decides to come with him. They make a deal that Ricky can now call Hector uncle, and Ricky can't shoot him again. We then see Hector and Ricky back in the bush looking for the bird.
How it Begins
The Hunt for Wilderpeople begins in a very different way than it ends. It starts with Paula and Andy (Oscar Kightley) taking Ricky to Bella (Rima Te Wiata) and Hector's place. He immediately looks around and tries to be taken back to his group home. Then, we see an awkward first dinner between Bella, Ricky, and Hector, and later Ricky tries to run away. Ricky is very dismissive of his new family and wants to escape as soon as possible. Eventually, Ricky warms to Bella, but the opening scenes are a stark contrast to the final ones.
We see a changed Ricky by the end of the film. He now feels a familial bond with Hector and does everything to keep them together. The viewers also see Hector's change, as he goes from a somewhat detached man to a reluctant father figure.
Ricky's Journey And Growth
By the end of The Hunt for The Wilderpeople, Ricky undergoes an emotional change as well as a physical one. The audience witnesses this physical transformation in little ways throughout the movie, like when he becomes more talkative. At the very beginning, Ricky only says a few words but after spending time with Bella, he is much more open, optimistic, and talkative. Ricky also changes the way he dresses from the beginning to the end. He starts out wearing baggy clothes that mainly consists of hoodies, but by the end, his clothes are more form-fitted and he wears button-up shirts.
In the first half of the movie, it's like he's in a costume, but by the final half, he can show more of his true self through his clothing. In a Taika Waititi interview with Flicks Talk, he points out that Ricky is "not a bad egg." He further shared:
It seems that by the end of The Hunt for The Wilderpeople, Ricky is finally comfortable being himself and that means shedding the style that makes him seem tougher. We the audience also witness Ricky learn to survive in the wild. He's a city kid who learns to hunt, navigate, and other survivalist things. He becomes a much more honest and self-reliant child.
Hector's Journey And Growth
The Hunt for The Wilderpeople is as much about Hector's journey as it is Ricky's journey. Hector is just as closed off from the world as Ricky, but he has Bella. Once they both lose her, they both lose their sense of hope and support system. Hector also tried to run away from his problems by not fighting Child Services for Ricky. He also planned to disappear, once Ricky left, and survive in the wild.
We learn in The Hunt for the Wilderpeople that Ricky and Hector's stories are similar in that they both were orphans and Bella saved them. Ricky and Hector also have the same maturity level at times, like when they both tell each other that they hate the other--a clearly childish response.
Throughout The Hunt for the Wilderpeople, we see Hector mature and open up more. He even mourns Bella and his dog Zag, instead of burying those feelings. We also see Hector fully transformed at the end as well. He now knows how to read and can make haikus to express himself, similar to Ricky. He uses it to tell Ricky that he cares about him. Hector also chooses to go with Ricky, instead of staying alone and being miserable, when earlier in the film, he tried everything he could to get away from Ricky.
The Development Of A Family
Hector, Bella, and Ricky start the process of forming a family, but she dies before it can fully take form. When alone in the wilderness, Ricky and Hector start to become a dysfunctional family unit. It's this bond that opens Hector up to Kahu and her family. He forms almost an instant bond with them, and that's because Bella and Hector have shown him that people care about him. It also helps that Ricky has now become famous, so he knows that Kahu's family is really on his side. He could be happy with just this new family, but his bond with Hector is so strong that he can't just abandon him.
He needs his complete family. Hector shares this sentiment by choosing a new adventure for them. The Hunt for the Wilderpeople in many aspects is about the bonds you form and the families that you make.
The Bird And The Next Great Adventure
When Hector and Ricky encounter the bird, it doesn't seem like a major scene. They both see the potential of the bird but you don't realize in that moment that the bird will be their excuse to continue to be in each other's lives. As long as the bird exists, they'll need to stick together to find it. Even if they do find it, I am sure they'll have a new thing to keep them together. It's just something to make it easier to be together without saying they want to be in each other's lives.
In an interview with IGN, Waititi spoke about the possibility of bringing the characters from The Hunt of the Wilderpeople back for another project.
So it is possible that we may return to the wilderness and see what Ricky and Hector have gotten up to since the first movie ended.
The Hunt for The Wilderness is available to watch on Netflix and Hulu, It's worth watching if you're in the mood for some heartfelt and hilarious content. Stream it here.
Your Daily Blend of Entertainment News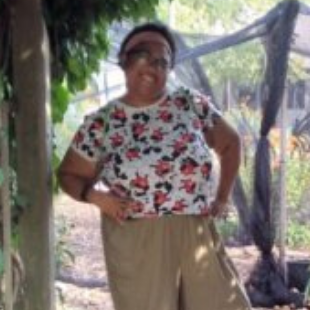 Spent most of my life in various parts of Illinois, including attending college in Evanston. I have been a life long lover of pop culture, especially television, turned that passion into writing about all things entertainment related. When I'm not writing about pop culture, I can be found channeling Gordon Ramsay by kicking people out the kitchen.