How To Watch Antebellum On Streaming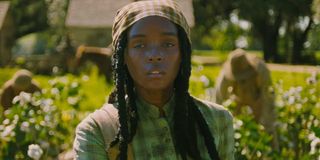 Like so many movies that were supposed to hit theaters in 2020, the release of Gerard Bush and Christopher Renz's horror film Antebellum went through multiple changes as a result of the ongoing COVID-19 pandemic before skipping the theater entirely, leaving those looking forward to the movie wondering when and where they will be able to watch it. And while Antebellum is not on Netflix or included with other platforms quite yet, there is a place where you can watch it. Here's where you can find Antebellum streaming right now from the comfort of your home.
If you don't want to wait for the home release of Antebellum both digitally and on physical formats like Blu-ray and DVD, and you don't mind paying a premium, you can watch the horror flick starring Janelle Monáe as a modern-day sociologist who finds herself trapped on a 19th-Century slave plantation in the heart of Louisiana, and there are plenty of options.
Released on September 18, 2020 as premium video on demand, you can watch Antebellum for $19.99 on Amazon, iTunes, Vudu, and Redbox on Demand. Please note, while you have 30 days to start the movie, the rental expires within 48 hours of hitting play.
When Antebellum Will Be Available For Purchase
If you don't want to take the premium VOD route and would prefer to hold out until you can purchase Antebellum outright, you won't have to wait too much longer to do so. The movie will be available digitally as well as on 4k Ultra HD, Blu-ray, and DVD on November 3, 2020. This also likely means that you will be able to rent Antebellum on any of the streaming platforms mentioned above (as well as others) on or around that time, presumably at a normal rental price, though specifics on the pricing for that have not been made available.
The physical releases will also include some never-before-seen bonus scenes as well as other special features that help viewers uncover clues to solve the mystery that is Antebellum's plot.
When Will Antebellum Be Available On Netflix Or Another Streaming Platform?
For more than a decade now, Netflix has become synonymous with the term streaming platform, mainly because it was the first major service of its kind upon its release. And while a lot of newer movies do come to Netflix, it's tough to say when Antebellum will come to the streaming giant, if at all. The same goes for other streaming services out there. So, if you really want to watch the movie and see what all the fuss is about, then catching it on premium VOD, or waiting until early November are going to be your best options. We likely won't see it on a subscription streaming platform before then.
Already Seen Antebellum And The Ending Is Leaving You Confused?
Have you already seen Antebellum and have thoughts about that insanely shocking twist ending? Well, if you fall into that camp that thinks the final few moments of the movie don't make a whole lot of sense, check out this Antebellum ending explanation of how it all went down and why it actually makes sense when you think about it.
I'm sure some of us would rather be able to see Antebellum (and every other movie) in a crowded theater, but we can only do so much with the hand we've been dealt. Luckily for everyone, there are plenty of options to choose from when we get around to watching this socially-conscious horror flick. If you want to see what other movies are still slated to be released in the final months of 2020 or everything coming out in 2021, we've got you more than covered here at CinemaBlend.
Your Daily Blend of Entertainment News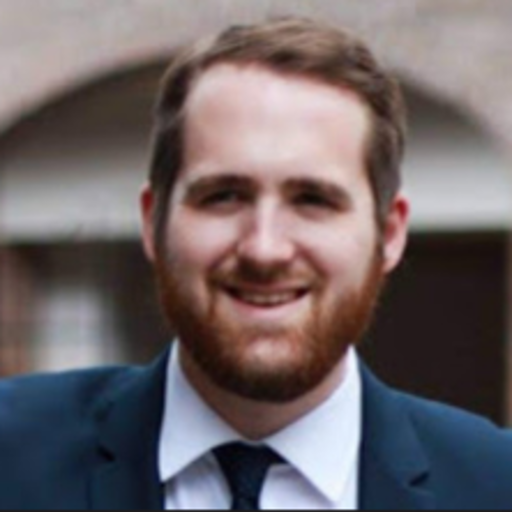 Philip grew up in Louisiana (not New Orleans) before moving to St. Louis after graduating from Louisiana State University-Shreveport. When he's not writing about movies or television, Philip can be found being chased by his three kids, telling his dogs to stop barking at the mailman, or yelling about professional wrestling to his wife. If the stars properly align, he will talk about For Love Of The Game being the best baseball movie of all time.