What To Watch On Streaming If You Like Johnny Depp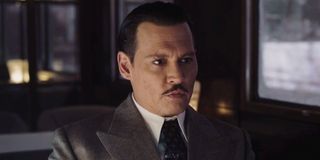 CinemaBlend participates in affiliate programs with various companies. We may earn a commission when you click on or make purchases via links.
There was a time when Johnny Depp could pack theaters nationwide and win over the hearts of critics simply by attaching his name to a film, whether it was his own given name or Capt. Jack Sparrow, of course. The pirate legend is just one of many disguises the chameleonic Oscar nominee has hid himself under which, ironically, became his key to earning the spotlight.
The spotlight does not shine on the 57-year-old actor, producer, and musician like it once did and I would not blame him if he preferred it that way as he certainly has good reason to lately. However, regardless of what misfortune arises in his personal life, Johnny Depp is still widely celebrated as a national treasure to the industry for the fascinatingly versatile career he has led since making his acting debut in 1984 as a teenage victim of Freddy Krueger in Wes Craven's A Nightmare on Elm Street.
Much of the movie star's brightest highlights are available to watch on most of your favorite streaming platforms. The following are just 14 of our favorite films starring Johnny Depp that can be found on that digital landscape, starting with the beginning of his dynamic alliance with one of the most bizarre visionaries in cinematic history.
Edward Scissorhands (Starz)
A kind door-to-door saleswoman discovers a lonely young man with sharp, mechanical appendages who makes an unusual impression on her neighbors in a quaint American town, seemingly set in the 1950s.
Why Johnny Depp Fans Will Like It: As the title character of 1990's Edward Scissorhands (a fairy tale, of sorts, that most definitively captures Tim Burton's dreary, whimsical, and darkly comic style), Johnny Depp is barely recognizable under Academy Award-nominated makeup.
Stream Edward Scissorhands on Starz here.
Sweeney Todd: The Demon Barber Of Fleet Street (Amazon Prime, Tubi)
A barber returns from exile to open up a new shop in 19th Century London and plan his bloody revenge against the corrupt judge who falsely convicted him of a crime that cost him his family and life.
Why Johnny Depp Fans Will Like It: Seventeen years after their first collaboration, Johnny Depp and director Tim Burton struck gold again with their Oscar-winning screen adaptation of Stephen Sondheim and Hugh Wheeler's 1979 stage show Sweeney Todd: The Demon Barber of Fleet Street, which may be the most graphically brutal musical you will ever see.
Stream Sweeney Todd: The Demon Barber Of Fleet Street on Amazon Prime here or on Tubi here.
Sleepy Hollow (Netflix)
A scientifically progressive New York constable is assigned to investigate grisly decapitations in a village whose citizens are convinced a ghostly legend is to blame.
Why Johnny Depp Fans Will Like It: Far less brutal than Sweeney Todd, but just as magnificently macabre, is Sleepy Hollow - Tim Burton's ode to Hammer's Victorian horror classics by way of adapting Washington Irving's classic story, starring Johnny Depp as meek hero Ichabod Crane and a devilish Christopher Walken as the Headless Horseman.
Stream Sleepy Hollow on Netflix here.
21 Jump Street (Tubi)
Because of their youthful appearances, inner city cops are recruited into a police unit that specializes in investigating crimes at high schools or colleges by posing as students.
Why Johnny Depp Fans Will Like It: Although he only appeared in the first four seasons of its five-season run, playing undercover cop Tom Hanson on 21 Jump Street from 1987 to 1990 is what made Johnny Depp a star - a debt he repaid by reprising the role in 2012 for a dazzling cameo in Phil Lord and Christopher Miller's hilarious big screen adaptation.
Stream 21 Jump Street on Tubi here.
Nick Of Time (CBS All Access)
In order to save his six-year-old daughter, an accountant must commit to the task forced onto him by her kidnappers: assassinate the governor of the California.
Why Johnny Depp Fans Will Like It: Set during a 90-minute period and told in that exact amount, Nick of Time is a dizzying "what if?" type of thriller from WarGames director John Badham and one of the few instances in which Johnny Depp plays an ordinary everyman facing otherwise extraordinary circumstances.
Stream Nick of Time on CBS All Access here.
What's Eating Gilbert Grape? (Starz)
A young man puts all of his time into caring for his mentally challenged brother and and morbidly obese mother without a moment to spare for himself, until he meets a free-spirited woman who forces him to reconsider his priorities.
Why Johnny Depp Fans Will Like It: As an ordinary everyman facing relatively ordinary circumstances in the title role of the heartbreaking 1993 rural drama What's Eating Gilbert Grape?, Johnny Depp is as great as ever, even though it was a 19-year-old Leonardo DiCaprio who earned an Oscar nomination (his first) as the disabled younger brother, Arnie.
Stream What's Eating Gilbert Grape? on Starz here.
Benny & Joon (HBO Max)
The protective brotherly instincts of mechanic Benny (Aidan Quinn) go on high alert when his sister Joon (Mary Stuart Masterson), a mentally challenged artist he has cared for since their parents' death, meets the very odd, but charming, Sam (Johnny Depp).
Why Johnny Depp Fans Will Like It: In the same year that he made Gilbert Grape, Johnny Depp starred in Benny & Joon - another quirky drama about a working class man putting his life on hold for his disabled sibling, but this time as the free-spirited love interest (for the sister) who changes everything.
Stream Benny & Joon on HBO Max here.
Alice In Wonderland (Disney+)
In an effort to ditch her own engagement party, 19-year-old Alice (Mia Wasikowska) mistakenly finds herself in magical world filled with unique creatures and eccentric personalities who all claim this is not her first visit.
Why Johnny Depp Fans Will Like It: Director Tim Burton (who else, right?) has Johnny Depp act odder than ever, but still charming, as the Mad Hatter in 2010's Alice in Wonderland - a (technically) live action continuation of the Lewis Carroll story that revives the psychedelic wonder of old school Disney movies.
Stream Alice in Wonderland on Disney+ here.
The Rum Diary (Netflix)
A freelance journalist (Johnny Depp) endures a tumultuous crusade of debauchery when he assigned to write a tourism column for a local newspaper in 1960s Puerto Rico.
Why Johnny Depp Fans Will Like It: While psychedelics are also involved here, alcohol is the primary choice of escape in 2011's The Rum Diary: a dark comedy based on the debut novel of late gonzo journalist, and friend of star Johnny Depp, Hunter S. Thompson.
Stream The Rum Diary on Netflix here.
Blow (HBO Max)
After dealing marijuana lands him in jail, an ambitious man sees a second chance in helping Pablo Escobar's Medellin Cartel build the first American market for cocaine.
Why Johnny Depp Fans Will Like It: Playing a much more dangerous game than anything Hunter S. Thompson was George Jung, whose story is retold in the 2001 crime drama Blow, starring Johnny Depp as the infamous drug smuggler.
Stream Blow on HBO Max here.
Dead Man (HBO Max)
After tragic circumstances leave him mortally wounded and on the run from bounty hunters, a late 19th Century accountant comes across a Native American who shows him the ways of his tribe to prepare him for his imminent spiritual transition.
Why Johnny Depp Fans Will Like It: The always amusing writer and director Jim Jarmusch gave Johnny Depp the chance to express is Native American ancestry onscreen in Dead Man, a fascinating Neo-noir, western hybrid shot all in black and white.
Stream Dead Man on HBO Max here.
Rango (Hulu, Amazon Prime)
A con artist chameleon assumes the role of sheriff for a lawless desert community desperate for water.
Why Johnny Depp Fans Will Like It: I mentioned before that Johnny Depp has a chameleonic reputation and he literally gets to be a chameleon as the title hero of Rango: director Gore Verbinski's Oscar winner for Best Animated Feature in 2012.
Stream Rango on Hulu here or on Amazon Prime here.
The Pirates Of The Caribbean Movies (Disney+)
Witness the swashbuckling adventures of Jack Sparrow, the drunken pirate captain of the Black Pearl who always manages to find himself in a heap of trouble, be it with the law or with the vengeful spirits of the sea.
Why Johnny Depp Fans Will Like Them: Johnny Depp's first time working with Gore Verbinski was on 2003's Pirates of the Caribbean: The Curse of the Black Pearl, which earned Disney boatloads of shiny loot, Depp his first Oscar nomination, and four sequels (in counting), all of which (excluding 2011's On Stranger Tides) are available to stream on Disney+.
Stream The Pirates of the Caribbean Movies on Disney+ here.
Tusk (Showtime)
A podcast host (Justin Long) thinks he has found his best episode yet in a Canadian veteran sailor (Michael Parks) fascinated by walruses, until he discovers firsthand the sinister depths of his obsession.
Why Johnny Depp Fans Will Like It: It's not hard to comprehend why the extremely unsettling body horror of Tusk proved polarizing, even for the biggest fans of writer and director Kevin Smith (yes, the guy who made Clerks), but it also left audiences universally stunned and surprised to learn that the role of French-Canadian private investigator Guy Lapointe was an uncredited and unrecognizable Johnny Depp.
Stream Tusk on Showtime here.
What do you think? Are you one who does not consider yourself a fan of Tusk but would at least recommend it for Johnny Depp's hilarious cameo, or did you enjoy everything in that film but his involvement? Let us know in the comments and be sure to check back for additional information and updates on the A-lister, as well as more of our owns recommendations of the best movies and TV shows starring your favorite celebrities available to stream, here on CinemaBlend.
Your Daily Blend of Entertainment News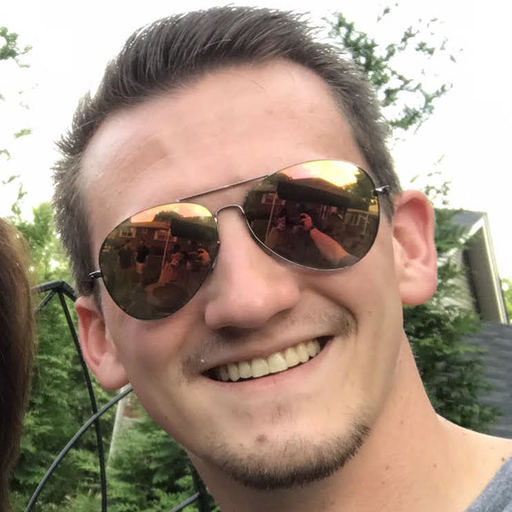 Jason has been writing since he was able to pick up a washable marker, with which he wrote his debut illustrated children's story, later transitioning to a short-lived comic book series and (very) amateur filmmaking before finally settling on pursuing a career in writing about movies in lieu of making them. Look for his name in almost any article about Batman.