If You Like Bradley Cooper, Here Are 12 Great Movies And TV Shows To Watch On Streaming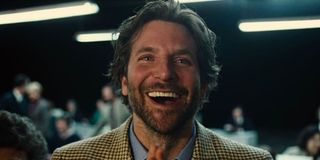 I believe there is more than one type of Bradley Cooper fan, especially at this point in his career. There are those who see him as a blockbuster superstar from Guardians of the Galaxy, as well as those who admire his talent both on and behind the camera for 2018's A Star is Born - his Academy Award-winning directorial debut. Then, there are also those who have followed Bradley Cooper since even before he became a household name, which is a time we intend to explore with the following list.
The 45-year-old, Philadelphia native wears many hats in Hollywood these days, having come a long way from his memorable appearances on Inside the Actor's Studio as a wide-eyed audience member hoping to learn more about the craft from guests like Robert DeNiro. Years later, he has starred in several films with the legendary screen veteran whom he also calls a friend and served as a producer for his film Joker in 2019. Not to mention, in 2011, Bradley Cooper finally got to sit across from the late James Lipton as his guest.
Before and beyond that emotionally gratifying milestone, Bradley Cooper has only done more to cement himself as one of the best in his craft, on both the big and small screen. Just take a look at the following 12 movies and TV shows, currently available to stream right now, that we consider highlights of his career, starting with the film that first made him an Oscar-nominated star.
Silver Linings Playbook (Netflix)
A man diagnosed with bipolar disorder (Bradley Cooper) hopes to reconcile with his adulterous ex-wife after his release from a mental institution, but an unexpected friendship with a recovering sex addict (Jennifer Lawrence) interrupts his plan.
Why It's A Good Option for Bradley Cooper Fans: Based on the book by Matthew Quick, Silver Linings Playbook is an inspiring recovery tale and, arguably, director David O. Russell's greatest achievement, especially for Cooper's unmistakable chemistry with Lawrence in the role that earned her an Academy Award in 2013.
Stream Silver Linings Playbook on Netflix here.
Serena (Amazon Prime, Tubi)
Financial woes, tragic accidents, and other complications arise for a North Carolina logging baron (Bradley Cooper) shortly after he marries a beautiful woman (Jennifer Lawrence) in the midst of the Great Depression.
Why It's A Good Option for Bradley Cooper Fans: The essential lifeblood of Serena (a romantic, historical drama from Bird Box director Susanna Bier released in the US in 2015) is that signature chemistry between Cooper and Lawrence.
Stream Serena on Amazon Prime here or on Tubi here.
Alias (Amazon Prime)
After suffering a devastating betrayal, a spy learns the organization that recruited her years earlier is an international crime syndicate and secretly works against them as double agent for the CIA.
Why It's A Good Option for Bradley Cooper Fans: While series lead Jennifer Garner would be the bigger action star during the 2001-2005 run of Alias, Bradley Cooper got a taste of that life on the hit espionage series from J.J. Abrams as major recurring character Will Tippin - Sidney Bristow's journalist friend who inches closer and closer to her secret and dangerous professional life when he investigates the death of her fiance.
Stream Alias on Amazon Prime here.
The Place Beyond The Pines (Starz)
A motorcyclist's (Ryan Gosling) reliance on bank robbery to support his child with an old flame (Eva Mendes) is challenged by an ambitious rookie (Bradley Cooper) hoping to make a difference at his corrupt police department.
Why It's A Good Option for Bradley Cooper Fans: One the earliest times Bradley Cooper came close to big screen action stardom (before American Sniper and the MCU, of course) was in 2012, starring opposite Ryan Gosling in The Place Beyond the Pines - a taut cat-and-mouse thriller that remains a beautiful hidden gem in the Neo-noir genre.
Stream The Place Beyond The Pines on Starz here.
Wet Hot American Summer (Starz)
Near-death experiences, complicated romantic tumbles, shameful laziness, and other hijinks ensue on the debaucherous counselors of Camp Firewood's last day on the job in the summer of 1981.
Why It's A Good Option for Bradley Cooper Fans: Among the star-studded ensemble (before many of them were stars) of the 2001 cult comedy classic Wet Hot American Summer, Bradley Cooper plays Ben, a gay counselor in charge of the camp talent show, whom he reprised in the 2015 prequel series Wet Hot American Summer: First Day of Camp, which is available to stream on Netflix.
Stream Wet Hot American Summer on Starz here.
Limitless (CBS All Access)
Ordinary 28-year-old Brian Finch (Jake McDorman) is hired as an FBI consultant after he comes into possession of a pill that unlocks the ability to use his brain at full capacity.
Why It's A Good Option for Bradley Cooper Fans: In the 2011 film Limitless, Bradley Cooper played struggling writer turned stockbroker Eddie Morra, whom he reprised four years later - now a senator supplying Finch with NZT - on the well-liked series adaptation that lasted one season on CBS.
Stream Limitless on CBS All Access here.
Kitchen Confidential (Hulu)
The adventures of a down-and-out celebrity chef (Bradley Cooper) who gets a second chance by leading the kitchen of a population New York restaurant.
Why It's A Good Option for Bradley Cooper Fans: This sitcom, inspired by the late Anthony Bourdain's memoir also called Kitchen Confidential, also lasted one season on Fox from 2005 to 2006, but was one of Bradley Cooper's first TV jobs to help further exploit his comedic talent and allow him to take advantage of his culinary interests.
Stream Kitchen Confidential on Hulu here.
The Midnight Meat Train (Tubi, IMDb TV)
A struggling photographer (Bradley Cooper) suspects that a high-end local butcher (Vinnie Jones) is connected to the disappearance of a woman he met one late night at a subway station.
Why It's A Good Option for Bradley Cooper Fans: A "Scream King" is not a title commonly associated with Bradley Cooper, but his performance in The Midnight Meat Train - a 2008 hidden horror gem from Hellraiser creator Clive Barker - makes it a creepy ride worth taking.
Stream The Midnight Meat Train on Tubi here or on IMDb TV here.
Yes Man (HBO Max)
A divorced social pariah (Jim Carrey) makes a surprising covenant to only say "Yes" to everything, which only makes his life better, until it starts to get worse.
Why It's A Good Option for Bradley Cooper Fans: While he was still relatively a face without a name in the comedy world, Bradley Cooper landed a supporting role in Yes Man as a lawyer struggling get Jim Carrey's character to be more accepting before taking full advantage of his covenant soon after in hilarious fashion by coaxing him into solely handling their friends' bar tab.
Stream Yes Man on HBO Max here.
The Words (Amazon Prime)
A best-selling author (Bradley Cooper) is forced to confront the truth that the novel which made him a literary success contains not a word he wrote himself.
Why It's A Good Option for Bradley Cooper Fans: If not for its amusing commentary on ambition told through a story-within-a-story structure, you should at least watch The Words to see Bradley Cooper in a romantic onscreen relationship with Zoe Saldana two years before (technically) sharing the screen in an entirely different fashion.
Stream The Words on Amazon Primer here.
All Of Bradley Cooper's Marvel Movies (Disney+)
A disgruntled, gun-toting thief resembling a woodland creature (Bradley Cooper) forms an intergalactic hero-for-hire group with fellow reformed outlaws in Guardians of the Galaxy, and later joins forces with Earthbound vigilantes after a space tyrant turns half the universe to dust, including most of his friends.
Why It's A Good Option for Bradley Cooper Fans: Bradley Cooper joined the MCU in the most unexpected of ways voicing hilarious CGI animal Rocket Raccoon - a character he shares with mocap performer Sean Gunn in 2014's first Guardians of the Galaxy film, its 2017 second volume, and in a surprisingly pivotal role in Avengers; Infinity War and Avengers: Endgame.
Stream Bradley Cooper's Marvel Movies on Disney+ here.
The Hangover Part II (HBO Max)
Two years after surviving their friend's disastrous Las Vegas bachelor party, history begins to repeat itself for The Wolf Pack (Bradley Cooper, Ed Helms, and Zach Galifianakis) after they mysteriously wake up in a Bangkok slum on the eve of Stu's Thailand wedding.
Why It's A Good Option for Bradley Cooper Fans: I am actually in the minority that finds 2011's The Hangover Part II pretty entertaining for its commitment to relentless insanity, even if it is practically a mirror image of its much funnier 2009 predecessor that, unfortunately, is not available to stream anywhere at the moment.
Stream The Hangover Part II on HBO Max here.
What do you think? Does being a sequel to one of the most acclaimed comedies of the 21st Century earn The Hangover Part II the right be considered a highlight of Bradley Cooper's career, or did you already forget about both of those sequels? Let us know in the comments and be sure to check back for additional information and updates on the multi-talented artist, as well as even more of our own recommendations for what you should stream right now, here on CinemaBlend.
Your Daily Blend of Entertainment News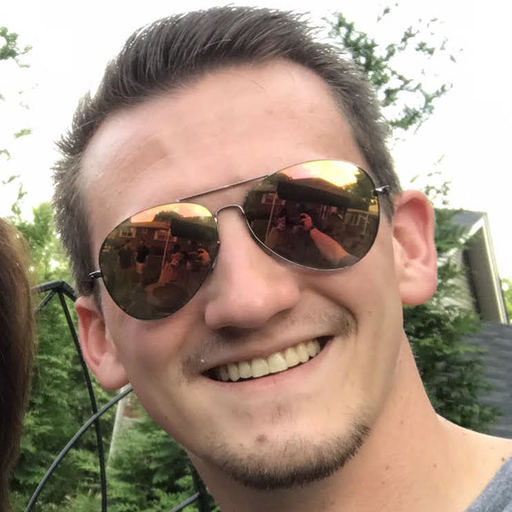 Jason has been writing since he was able to pick up a washable marker, with which he wrote his debut illustrated children's story, later transitioning to a short-lived comic book series and (very) amateur filmmaking before finally settling on pursuing a career in writing about movies in lieu of making them. Look for his name in almost any article about Batman.