7 Great Harold Ramis Movie Appearances You May Have Forgotten About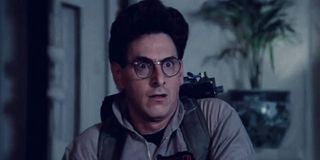 Having passed away on February 24, 2014, Harold Ramis is someone who may be gone, but will certainly never be forgotten. Yet, on the contrary, there are a few moments from the Ghostbusters star's career in front of the camera that may not be as well remembered.
Other than his other well-known starring roles, such as in Stripes or Baby Boom, some may better remember the celebrated comedic talent, who died at the age of 69 due to complications from autoimmune inflammatory vasculitis, from his iconic directorial efforts such as Caddyshack (his behind-the-camera debut), National Lampoon's Vacation, Groundhog Day, and even the dark holiday comedy The Ice Harvest, to name a few. However, did you know that Harold Ramis also makes an onscreen appearance in a few of those aforementioned titles?
I will help refresh your memory of those particular cameos and more, including ones that extend beyond his directorial career. We may not be able to see Harold Ramis reprise his role as Dr. Egon Spengler in Jason Reitman's upcoming, highly anticipated sequel Ghostbusters: Afterlife, but we can still find our own ways to honor his hilarious legacy in a more lovingly obscure fashion with the following seven obscure film appearances of his, starting with one that might have been especially difficult to recognize him from.
Marty Moose Recording (National Lampoon's Vacation)
For his 1983 sophomore directorial feature, which he co-wrote with John Hughes and eventually became a beloved hit franchise, Harold Ramis managed to have a little fun beyond his behind-the-camera position but without even making a physical appearance onscreen. In the climactic moment of National Lampoon's Vacation when Clark Griswold (Chevy Chase) and his family finally reach Wally World only to discover it is closed for repairs, the voice on the apologetic recorded message (meant to be theme park mascot Marty Moose) is an uncredited Ramis.
Neurologist (Groundhog Day)
Harold Ramis is credited and visible for this cameo in his 1993 comedy which audiences still consider to be the gold standard of any film about people trapped in infinite time loops. He plays a neurologist in Punxsutawney, Philadelphia, whom TV weatherman Phil Connors (Bill Murray) goes to see, hoping to learn that his reliving the titular holiday of Groundhog Day is just a sign of his own insanity. Yet, with no sign of any brain damage, Ramis' doctor sends Connors to a psychiatrist, who is even more clueless about how to solve his problem.
Chris Moore (Airheads)
While not necessarily the gold standard of rock 'n roll movies (most would give that honor to This is Spinal Tap), Airheads is still a cult favorite among both metalheads and comedy fans and one scene from the 1994 film that best defines that crossover. At the height of a radio station hostage situation orchestrated by a trio of aspiring musicians (Brendan Fraser, Steve Buscemi, and Adam Sandler), a man named Chris Moore (Harold Ramis) approaches claiming to be a Capitol Records executive looking to strike a deal with their band, The Lone Rangers. However, they quickly regard him as a cop in disguise when he fails to correctly answer who would win at arm wrestling: Motörhead's Lemmy Kilmeister or God ("Trick question. Lemmy is God").
L'Chaim (Walk Hard: The Dewey Cox Story)
Harold Ramis actually does play a record executive (just in a ridiculous, satirical fashion) in this underrated 2007 parody of music biopics which was nominated for a Golden Globe for Best Original Song. His character L'Chaim, who dresses more like a rabbi than a music producer, appears in a few scenes of Walk Hard: The Dewey Cox Story, the most memorable being when he visits his imprisoned client (John C. Reilly in the title role) to give him advice on his next move… in Yiddish.
Zeke (Heavy Metal)
If the title does not already make it clear enough already, music was also a huge theme of this 1981 animated anthology film for adults which fused popular rock 'n roll hits with sci-fi adventures in the vein of Star Wars. Heavy Metal may also be home to the most obscure and surprising of Harold Ramis' many cameos. In one segment, he provides the voice of Zeke: an alien whom, along with his friend and passenger Edsel (Eugene Levy), learn the hard way that you should never pilot a spacecraft while stoned.
Ben's Dad (Knocked Up)
Speaking of getting stoned, in his first leading role in major motion picture, Seth Rogen also had the honor of starring alongside Harold Ramis in the role of his onscreen father. He first appears in a sweet scene from the 2007 Judd Apatow comedy Knocked Up when Rogen's character Ben Stone reveals to his dad that he is having an unplanned child with E! reporter Alison Scott (Katherine Heigl) after a one-night stand, to which he responds quite ecstatically. The most fascinating aspect of the scene to me, however, is how believable Ramis is as Rogen's father by resemblance alone.
Rob's Dad (High Fidelity)
Knocked Up was actually not the first time that Harold Ramis would play the onscreen father of a famous actor in a miniature role, but was the first time that audiences would see such an occasion in theaters. In a deleted scene from the 2000 film adaptation of Nick Hornby's novel High Fidelity, which was recently made into a Hulu original series starring Zoe Kravitz, Ramis plays the father of Rob Gordon - a fourth-wall breaking and broken-hearted record store owner played by John Cusack. Their brief and hilariously casual exchange over each other's sexual histories, let alone Ramis' presence, makes the fact that this scene did not make the final cut all the more surprising.
What do you think? Should Harold Ramis' small appearance with his future The Ice Harvest star not been excluded from High Fidelity, or do you think the unusual vulgarity of their father-son conversation does not live up to the cult classic's more memorable and funnier moments? Let us know in the comments and be sure to check back for additional information and updates on the legacy of the late, great actor and filmmaker, as well as even more retrospectives of your favorite celebrities' lesser-known onscreen moments, here on CinemaBlend.
Your Daily Blend of Entertainment News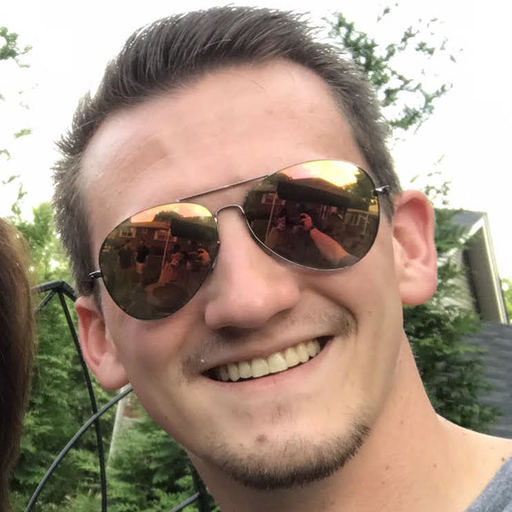 Jason has been writing since he was able to pick up a washable marker, with which he wrote his debut illustrated children's story, later transitioning to a short-lived comic book series and (very) amateur filmmaking before finally settling on pursuing a career in writing about movies in lieu of making them. Look for his name in almost any article about Batman.