Great Harry Potter Gifts For Any Wizarding World Fan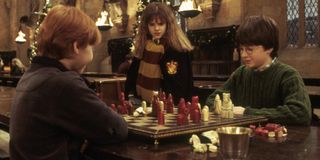 CinemaBlend participates in affiliate programs with various companies. We may earn a commission when you click on or make purchases via links.
If there is anything that witches, wizards and muggles can agree on it is a great gift during the holiday season. And while we can't get ahold of a real remembrall, carts of enchanted chocolate frogs, or those other fantastical gifts seen in JK Rowling's Harry Potter books or their big-screen adaptations, there are some great Harry Potter gifts that will please every Wizarding World fan in your life.
Below are 10 of the best Harry Potter gifts we could find on the internet. From highly sought after LEGO sets to walking stick and wand of a certain white-haired Ministry of Magic official, and all other sorts of great presents, there's a lot to go over. So, let's get to it…
A LEGO Hogwarts Clock Tower To Start Or Complete The Collection
One of the most popular LEGO collections in recent years is the Hogwarts School of Witchcraft and Wizardry set that features the iconic castle and its surrounding buildings from Harry Potter. If you are looking to start a collection for the Wizarding World fan in your life or add the final piece to complete the set, the LEGO Hogwarts Clock Tower is the perfect choice. This 922-piece set includes the iconic clock tower from the books and movies as well as the Defense Against the Dark Arts classroom, Dumbledore's office, and a section of the Icy Ballroom. Also included are eight minifigs, including Harry, Ron, Hermione, Professor Dumbledore, and other fan favorites. This LEGO set stands at over a foot in height and makes for hours of fun with the family this holiday season.
Buy it on Amazon here.
Lucious Malfoy's Walking Stick/Wand For The Slytherin In Your Family
The Harry Potter books and movies are filled with great and memorable characters, including the more villainous ones like Lucious Malfoy in all his evilness. If someone in your life is obsessed with the Ministry of Magic official and father of one Draco Malfoy, then this walking stick with hidden wizard wand is the perfect gift. With a striking resemblance to the one featured in the movies, this gift can be used for practical use in a costume once conventions start back up or as a feature in someone's home. Imagine walking into someone's home and seeing this silver-plated ornate and very Slytherin walking stick next to their umbrellas.
Buy it on Amazon here.
The Trivial Pursuit: Wizarding World Harry Potter Edition For Family Game Night
If there is something that anyone obsessed with movies loves it's trivia about those movies. This edition of Trivial Pursuit: Wizarding World Harry Potter is the perfect addition to a fan of the movies who also loves to test their knowledge. With 600 questions of varying difficulty based on the biggest moments in the eight theatrical releases, this compact and portable trivia game is ideal for family game nights (two to eight players) at home or in the car if you are venturing to grandma's house this holiday season. With six categories including the Dark Arts, Hogwarts, magical spells and potions, magical objects, magical people, and animals and magical creatures, there's something for everyone.
Buy it on Amazon here.
This Funko Pop! Harry Potter Collectors Set With Four Popular Characters
There is no such thing as too many Funko Pop! figures. Don't believe me? Just ask anyone who collects them. If you have a Harry Potter fan in your family or social circle who also has an affinity for collectibles, then this four character collection from the books and movies is the perfect gift. Included in the set are Harry with his invisibility cloak, Hermione with her mid-Leviosa feather from The Sorcerer's Stone, Ron with his slug from Chamber of Secrets, and Professor Dumbledore with baby Harry from the prologue of the series. Each of the four vinyl figures stands a little under four inches in height and is individually packaged. Don't wait though because Funko Pop! vinyl figures are a hot commodity and sells like Butterbeer at the Wizarding World of Harry Potter at Universal.
Buy it on Amazon here.
This Harry Potter Creatures & Icons Dinnerware 4-Piece Set For Dinner Parties
If you, or someone who know, ever wanted to have a Harry Potter dinner party but couldn't find the right dinnerware to go with it, look no further. This four-piece Harry Potter Creatures & Icons 4-piece set won't float around the table or magically fill up with some amazing looking food at a feast, but it does feature the perfect combination of fandom and class, which makes it a perfect addition to your fine china hutch. Included in the set you will find a dinner plate, a salad plate, a soup bowl, and a cup, all beautifully crafted in ceramic with decals representing the Wizarding World on the outer edges. With representations of Gryffindor, Slytherin, Hufflepuff, and Ravenclaw this durable and dishwasher safe set will please every Harry Potter fan.
Buy it on Target here.
A Harry Potter Collectible Wand To Put On Display
What would any Harry Potter collection be without your very own collectible wand belonging to the Boy Who Lived? This highly detailed authentic recreation of Harry's wand comes in at 14 inches in length would look perfect on the shelf of any Wizarding World fan whether it be in their home office or living room, where they can let the world know there is no limit to their obsession. Also included is a replica wooden Ollivanders box with decorative lining and a document certifying the wand's authenticity from the Noble Collection. It should be noted, however, that this is more of a piece of art opposed to a toy and that should be taken into consideration when looking to purchase this for a Harry Potter fan.
Buy it at the Harry Potter Shop here.
This Harry Potter Golden Snitch Clock For Any Room
If you, or a Harry Potter fan in your life, ever wanted to get ahold of the golden snitch but didn't have a broom capable of taking flight, this clock from Pottery Barn Teen is the perfect gift and reminder of the joy you first experienced upon reading (or watching) the great Quidditch matches in the Harry Potter series. And while this golden snitch is a little easier to grab and won't require you chase it frantically around the grounds of Hogwarts, it is a remarkable recreation of the famous object. Made of a zinc alloy with aluminum hands and a steel backing that have all been coated in a high gloss gold finish, this remarkable clock will feature nicely on a desk or bookshelf.
Buy it on Pottery Barn Teen here.
This Harry Potter Wizard Chess Set
The game of chess is having one hell of a year thanks to the successful Netflix drama miniseries The Queen's Gambit. If you watched the show and couldn't stop thinking about Harry Potter and the Sorcerer's Stone whenever Harry Melling (who played Dudley Dursley) was on screen and your mind went to the epic game of chess Harry, Ron, and Hermione play in the first film's final act, then this replica (a non-life-size version) of the iconic game can be purchased on Amazon. This complete chess set features the pieces seen in the movie in remarkable detail and is officially authorized by Warner Brothers. If the Harry Potter fan in your life is likes fancier things then go ahead and pick up this much more detailed and much more expensive version as well.
Buy it on Amazon here.
The Salazar Slytherin Horcrux Locket
Being in possession of the different Horcuxes in the Harry Potter books and movies proved to have major impacts on those who did so but you don't have to worry about that with this Horcrux locket featuring the personal insignia of one Salazar Slytherin. This officially licensed locket can be worn around the neck or placed in the glass and wooden display box if you are worried about being stolen or destroyed. And this isn't just a replica from the movies as the locket opens and can even hold a small photograph or small object for safe keeping. Just be careful who you lend it to…
Buy it on Amazon here.
The Harry Potter: The Illustrated Collection (Books 1 - 3)
We still don't know when the Harry Potter and the Order of the Phoenix illustrated edition will be published, but now is the perfect time to catch up with previous entries while you're waiting for the fifth book in the series to come out. You can purchase each of the available four titles individually, but you can also get the Harry Potter: The Illustrated Collection which features the first three books in a decorative cover to help protect them on your bookshelf of someone else who's in need of these remarkable editions of JK Rowling's timeless fantasy series.
And if you want to really drive this gift home, why not pick up the Hogwarts Library Illustrated Collection, which comes with copies of The Tales of Beedle the Bard, Quidditch Through the Ages, and Fantastic Beasts and Where to Find Them all in hand-drawn detail.
Buy it on Amazon here.
Well, those gifts should certainly be more than enough to the make someone's favorite muggle this holiday season. Which of these gifts is your favorite? Make sure to sound off in the comments and let us know.
Your Daily Blend of Entertainment News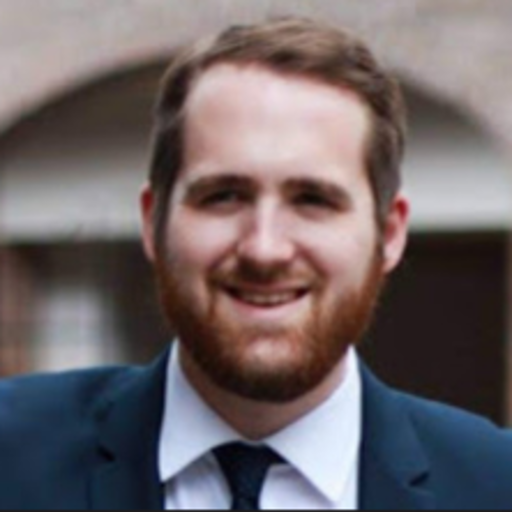 Philip grew up in Louisiana (not New Orleans) before moving to St. Louis after graduating from Louisiana State University-Shreveport. When he's not writing about movies or television, Philip can be found being chased by his three kids, telling his dogs to stop barking at the mailman, or yelling about professional wrestling to his wife. If the stars properly align, he will talk about For Love Of The Game being the best baseball movie of all time.