All The New Movies Disney Recently Announced, Including Fantastic Four And Star Wars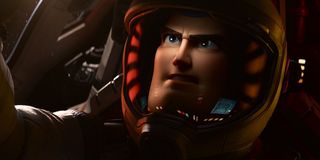 This year will go down as one without a San Diego Comic-Con, and without a Star Wars Celebration or a D23, or any other of the major events we would expect to have where Disney would reveal new film and television projects. And so, instead, in the middle of December 2020's Investor Day, the House of Mouse just went ahead and announced basically everything that the company has planned for the next two years or so. A host of Star Wars projects, Disney movies, Marvel (Fantastic Four!) and other announcements were dropped one right after the other. There were so many, that it's completely possible, even likely, that you missed a couple of them.
A lot of what we got were updates on movies that we already knew were on the way, and, with the exception of Raya and the Last Dragon, which will get a day-and-date Disney+ release, everything that was planned for theaters in 2021 is still set for that. We also received confirmation on a lot of Disney projects that we basically had word were coming, but that Disney had never officially commented on. However, even once you cut through all the stuff we knew about, there were still several film projects that were news to us.
Diary of a Wimpy Kid
The films based on Diary of a Wimpy Kid were solid success stories for Fox, and while several Fox properties are being reimagined by Disney, the next Wimpy Kid movie to come may be getting the biggest overhaul. The previous films were live-action, but the new movie for Disney+ (due in 2021) will be an animated project, designed in the style of the art from the books that inspired the films. While we only got the briefest look at the new film during the presentation, it's possible this version could work even better for fans of the books.
Turning Red
Fans of Pixar Animation Studios have a lot to look forward to. While we already have Soul coming to Disney+ at Christmas and Luca set for early 2021, 2022 is looking just as good for the studio with a pair of films planned for early that year. The first is Turning Red, which will be the feature debut for director Domee Shi, who had previously helmed the Oscar-winning short, Bao. The film will tell the story of Mei Lee, a teenage girl who, in addition to all the other changes that are taking place in her life and her body, finds that when she gets too excited, she transforms into a giant red panda. In the hands of a lesser studio such a wild premise might be a problem, but for Pixar and the creator of Bao, it seems perfectly normal. Turning Red is slated for theaters in March of 2022.
The Ice Age Adventures of Buck Wild
The Ice Age series of films is that rare animation franchise that was not related to Disney, and yet did remarkably well at the box office. While Disney did not start Ice Age, with the purchase of Fox, it is now a Disney brand, and the studio will be leveraging that with the first Disney produced movie in the franchise, The Ice Age Adventures of Buck Wild. Simon Pegg will return to voice the character of Buck, who appeared in some of the later Ice Age films. This project will also be for Disney+ and is expected in early 2022.
Lightyear
However, if there's a concept coming from Pixar in 2022 that's even wilder than Turning Red, it's Lightyear. At first glance this might appear to be a Toy Story spinoff movie staring Tim Allen, but that's not really the whole story. Lightyear was actually conceived as something a little different. It won't be a movie about the toy, but, instead, it's actually the movie that the toy Buzz Lightyear would have been based on, had the Toy Story characters been actual merchandise in a "real" world. It's one of those "just crazy enough to work" sort of ideas. It seems that Lightyear will be a, more or less, straight forward science fiction action movie, which is something a little new from Pixar that could be as exciting as any other big screen blockbuster. Chris Evans will voice Buzz and the movie will arrive in June of 2022.
The Guardians of the Galaxy Holiday Special
Maybe not technically a movie (the ultimate runtime is unknown), but because The Guardians of the Galaxy Holiday Special will star the cast of the Marvel Cinematic Universe movies, and it won't technically be a series like so many other Disney+ Marvel projects, we'll count it here. The other reason to consider this holiday special, planned for Disney+ in 2022, a movie, is that it will be written and directed by James Gunn and the special will actually be filmed as part of the production of Guardians of the Galaxy Vol. 3, which debut at some point the following year. On the one hand, an MCU-holiday special sounds a bit too much like the Star Wars Holiday Special for some. But if anybody can pull it off and make it entertaining and no more cheesy than necessary, it's this crew.
Rogue Squadron
While we knew that Disney was taking a break from Star Wars on the big screen, with a focus on Disney+ for the next couple of years and the Games of Thrones duo of David Benioff and D.B. Weiss stepping away from their planned movie, we didn't know who would be responsible for the next Star Wars film, much less what it would be about. That question was answered in a big way when it was discovered that Wonder Woman director Patty Jenkins would be helming the next big screen Star Wars adventure, and that it would be called Rogue Squadron.
In a posted video, Patty Jenkins revealed that she's always wanted to make the best fighter pilot movie ever, and so, expectations are already high for Rogue Squadron. We can expect a focus on X-wing space battles like we've never seen before, something like Top Gun, among the stars. While Jenkins has given credit to Michael Stackpole's Rogue Squadron books as "inspiration," it appears the plan for the movie is an entirely original concept. Rogue Squadron is due in December 2023.
The Keanon Lowe Project
While Disney may be best known for massive blockbuster franchises, the studio is also known for making heartfelt movies that try to be equal parts inspiring and emotional. Many of them are rooted in sports. While we knew about some of the live-action projects that Disney had planned for the coming years, a couple are so new they don't even have titles yet. One of those will tell the story of Keanon Lowe, a high school football coach from Portland, OR who was able to prevent a tragedy by disarming a student who was had a shotgun. While we don't know who will be staring in this one yet, or when it will arrive, Dwayne Johnson and his Seven Bucks Productions will be producing the film for Disney+.
The Chris Paul Project
A pair of stories based on the lives of NBA players are on the way from Disney as well. While Greek Freak, the story of Giannis Antetokounmpo, was a movie that had already been revealed, as casting is currently underway, we'll also be getting a biographical film about all-star point guard Chris Paul. Disney has promised that Paul has a "deeply moving story," and Disney has a history of producing inspiring sports dramas, so there's every reason to believe this one, which is without a release date currently, will be no different. Disney is all about cross-promotion within its various brands, so you can expect to hear a lot more about this film via ESPN.
Fantastic Four
From the moment that Disney bought 20th Century Fox, we all new it was a question of when, not if, the Marvel characters that had film rights owned by Fox would make the leap into the Marvel Cinematic Universe. It has now been confirmed that the first family of comics, the Fantastic Four, officially have a feature film project in the works. While the "when" is still to be determined (even though, based on the schedule, it won't be until 2023 at the earliest) it was confirmed that the director of the MCU Spider-Man films, Jon Watts, will direct the project when it happens.
These eight projects join the host of Disney+ series that the studio has on the way which will cover Marvel, Star Wars, and Willow among other popular properties. And, of course, all the films, big and small, that we already knew were on the way, including live-action adaptations like Cruella and Pinocchio, an as-yet-unrevealed Star Wars movie from Taika Waititi, and several years of Marvel projects like sequels to Captain Marvel, Black Panther, and the MCU's Blade, are still on tap.
Needless to say, Disney's Investor Day probably got investors excited because all of that content is going to mean people subscribing to Disney+ and buying tickets for movie theaters, as soon as such a thing is widely possible again. But for fans, it just means a lot of great stories that we'll get to enjoy. If only they could all come fast even faster.
Your Daily Blend of Entertainment News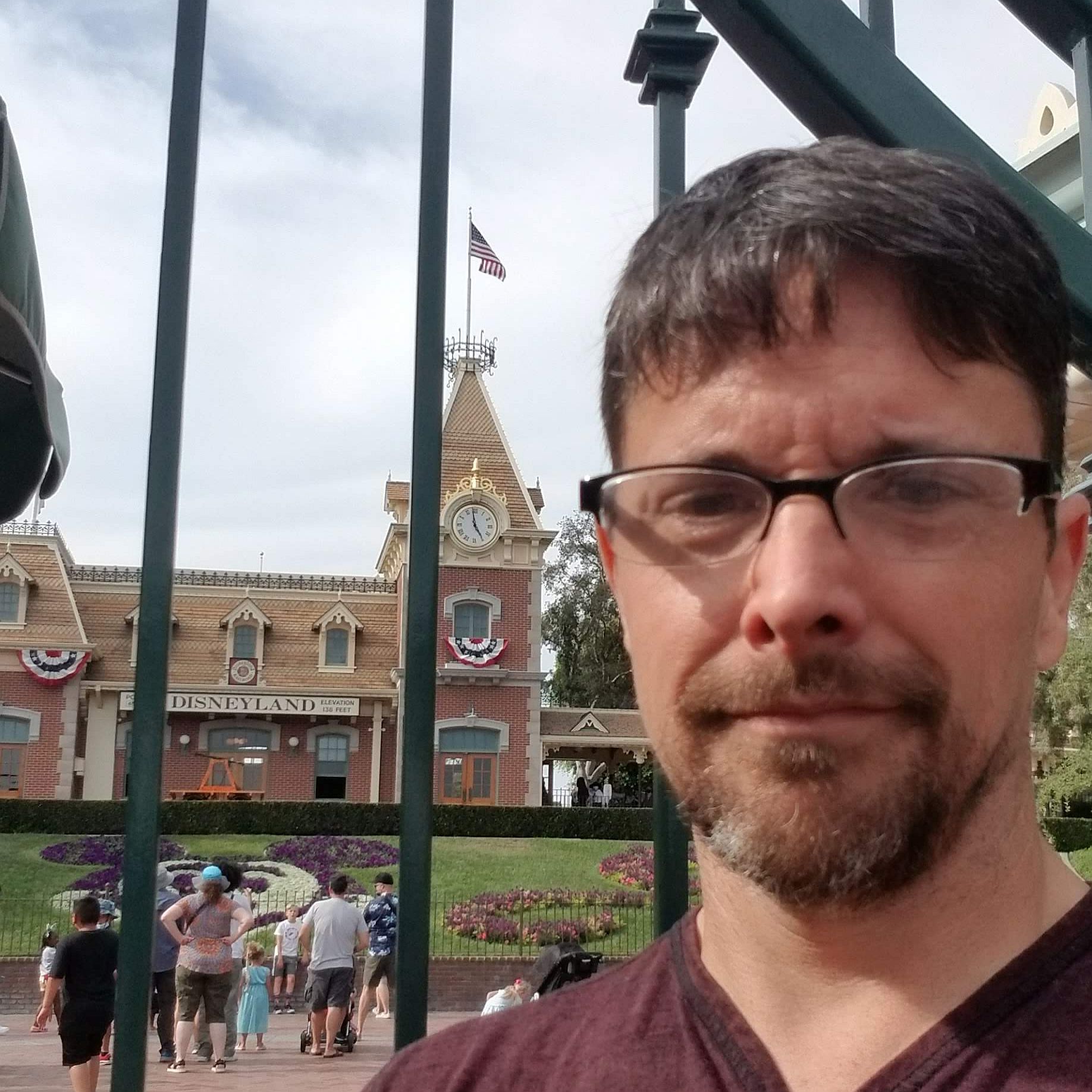 Content Producer/Theme Park Beat
CinemaBlend's resident theme park junkie and amateur Disney historian. Armchair Imagineer. Epcot Stan. Future Club 33 Member.